Are you destined for heaven or fated for hell? Do you have a choice in the matter at all or is your final destination determined even before you take your first breath? These are the questions that we must ask ourselves when it comes to the destiny or fate of people within and outside of the faith. The answers to these questions lies in the 5 W's and H of the scriptures:
Who is in control?
"For those God foreknew he also predestined to be conformed to the image of his Son, that he might be the firstborn among many brothers and sisters. And those he predestined, he also called; those he called, he also justified; those he justified, he also glorified" (Romans 8:29-30).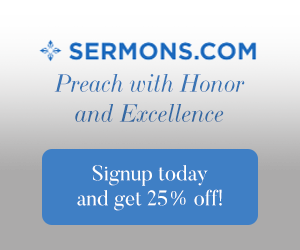 God is sovereign and therefore, in control of everything. The Lord could've made all people like clones or robots to do His every bidding without a second thought. However, He made us people of free will to make choices that will lead our destiny to eternity in heaven or hell. God remains in control even when it seems like everything is out of control.
What is the fate of humankind?
"It is better to go to a house of mourning than to go to a house of feasting, for death is the destiny of everyone; the living should take this to heart" (Ecclesiastes 7:2).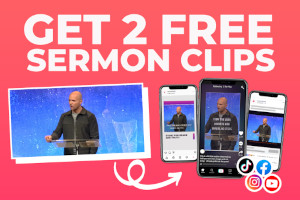 The death ratio is still 1:1. Unless Jesus comes first to rapture up His church—everyone will die at some point in time. Death remains the great equalizer; however, there's hope for those who put their trust in Jesus as He's promised that a place has been prepared for them. The door of death was opened by Adam and Eve, but the sting of death was overtaken by the resurrection of Jesus Christ. The fate of mankind is to die, but the hope for the believer is eternal life.
When is our destination determined?
"In love he predestined us for adoption to sonship through Jesus Christ, in accordance with his pleasure and will— to the praise of his glorious grace, which he has freely given us in the One he loves" (Ephesians 1:4-5). 
The destination of every man, woman, and child is determined when they choose to accept or reject Jesus Christ as Lord. He was sent to die for the world—that is, every single person on this earth has an opportunity to be saved. Because God is sovereign—He knows those who will put their trust in Jesus before they even know it. He provides every opportunity through the promptings of the Holy Spirit, the testimonies of His people, the teachings and preachings of the Bible, and the creation itself speaks of God's love for the world.
Where does destiny lead us?
"For, as I have often told you before and now tell you again even with tears, many live as enemies of the cross of Christ. Their destiny is destruction, their god is their stomach, and their glory is in their shame" (Philippians 3:18-19). 
Hell wasn't created for humans, but for Satan and his demons. (2 Peter 2:4) God desires that every person come to know Jesus and accept His sacrifice for their sins. Yet the hearts of many people are hardened and they want to be the masters of their destiny. There's no amount of good works that can cover the multitude of sins. Only the innocent blood of Jesus is accepted for the redemption of sins. Destiny of all mankind leads to Jesus—those who accept Him are destined for eternal life and those who reject Him are destined for eternal destruction.
Why does God give us choices?
The Lord is not slow in keeping his promise, as some understand slowness. Instead he is patient with you, not wanting anyone to perish, but everyone to come to repentance. (2 Peter 3:9)
How much sweeter it is to be loved for yourself rather than for what you do for someone else! The Lord is gracious to reach out to us when we were yet in our sins. His love is unending, pure, and unconditional. He will still love those who reject His Son, Jesus. When we obey His precepts, we reveal our love for Him. We choose to love Him because He first loved us. Our choice (that is a gift from God) reveals the depth of true love—one that isn't forced on anyone.
How are we to know our destiny?
"In him we were also chosen, having been predestined according to the plan of him who works out everything in conformity with the purpose of his will,  in order that we, who were the first to put our hope in Christ, might be for the praise of his glory" (Ephesians 1:11-12).
We know our destiny when we put our trust in Jesus Christ. The Holy Spirit bears witness with our spirits that we are the sons and daughters of God. There's an assurance that comes to our hearts and minds as we pray and read the Bible. There will always be times of doubt especially when difficulty or tragedy comes to our lives. However, the love of God endures through the storms of life to encourage our faith and trust in God.
What's your Destiny?
"For I know the plans I have for you," declares the Lord, "plans to prosper you and not to harm you, plans to give you hope and a future" (Jeremiah 29:11).
Are you destined towards a future glory? There's a place beyond this world that has been prepared for your arrival when you accept Jesus Christ as Lord. It's a place without sorrow or sickness. It's a place where God's glory and light shines all the time in peace, joy, and love. Your destiny lies in humbling yourself and surrending your will to God's will for your life on this earth. Today is the first day of your great destiny in Christ!
More about that place beyond: What Does the Bible Say Heaven is Like?
Resource – New International Version Bible, The Holy Bible, New International Version®, NIV® Copyright© 1973, 1978, 1984, 2011 by Biblca, Inc.™ Used by permission. All rights reserved worldwide.