There is a simple 3 point outline you may have heard many times for how you can get involved in missions: Pray, Give and Go. Let's look at these three and see how you can personally get involved in each one to help the missionary effort.

Pray
Not everyone is called to go to the mission field. Not everyone is capable of giving to missionary work. But all of us are capable of praying for missionaries and their work on the field.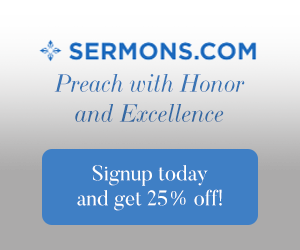 When your church has a missionary come to present their work, get to know them. Learn about their family and their ministry. Unless the missionary has to rush off to another meeting, most are willing to stand around and talk long after the church service is over. Ask them how you can pray for them in the coming week. It is encouraging to them to know someone is praying for their immediate need. Missionaries usually give general prayer requests during their presentation. Write those down and then pray for them.
Volunteer your home if the pastor is looking for a family to host the missionary while they are at your church. Be conscientious to the needed rest of the missionary, but also know that the missionary loves to talk about the work God has called him or her to. The more you can glean from the missionary's visit, the more you will be able to pray for them in the future.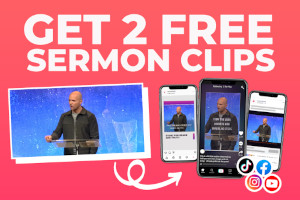 Many churches post missionary prayer letters on a bulletin board. Take some time to read the letters and write down the requests missionaries have. While I know churches say they pray for us, it is always a thrill to get an email or letter from a church member who says they are praying for one of my requests. When visiting churches I get great encouragement when a church member comes to me and lets me know they have been praying about a situation I mentioned in a letter.
Many missionaries will have a sign-up form either at their display table or their website for their mailing list. This is a great way to help you stay in touch with the missionary and their prayer needs.
Use missionary prayer cards to help you remember and pray for missionaries. You can keep a card file with prayer cards that you pray through. Pick a few missionaries each day and pray for them.
You can also set up a personal prayer calendar where you list a few missionaries to pray for each day of the month. If the missionary's prayer card has the family birth dates on it, then you can add those to your calendar and spend a few extra minutes in prayer for them on their special day. If they are new missionaries, this may be the first time they have had to celebrate their birthday without close friends or family around them.
Give
Your church probably has a missions program you can get involved in to support missionaries. If it is not obvious, ask your pastor how you can designate specific funds to the church mission program. By designating your giving to missions your church will make sure your money is used in that way. If you would like to make an extra gift to a specific missionary, ask your pastor how you should do that.
Directly to the Missionary
Most missionaries work through some type of agency. It may be a denominational organization, a mission board or clearinghouse, or they may receive funds through their home church. In any of these cases you can make a tax-deductible donation to the missionary. Find out from the missionary the best way to get a gift to them.
While monetary gifts are easy to process, there are other types of gifts you may consider. Don't try to surprise a missionary with a package on the field. It can end up costing the missionary more money than it is worth. This, of course, depends greatly on the item you are sending and the field the missionary is in. One time we received a box of preaching CDs which cost the church only a few dollars to produce and send. When the post office notified us of the package (that we didn't know was coming and didn't know the contents of), we had to pay $54 just to get it out of customs. If we had known what was in the package we could have refused the delivery and asked the church to make the messages available to us in MP3 format that we could download.
Most mission agencies can receive physical items as gifts on behalf of the missionary and give you a tax-deductible receipt. You need to check with the agency to find out the best way to handle the gift. It depends on the way the agency is structured, you may need to send the gift to them before it can be credited. It is always best to check with the missionary and agency before sending a non-monetary gift to the missionary.
Go
Visiting a missionary on the field is a great way to get involved in missions. It will help you see how to pray for the missionary and will give you a better understanding of the spiritual and physical needs of the people the missionary serves.
Talk with your pastor if you are interested in a short-term mission trip. He may be interested in organizing a trip from the church and just needs someone who is willing to be the first one to step forward. He may already have a trip planned that you can be a part of. In any case, he can certainly point you the right direction in getting information about a short-term trip. Many mission agencies organize trips each year that your pastor may know about. Your pastor may know that one of your church missionaries welcomes visitors; most missionaries do if the visitor is recommended by a supporting pastor.
Never surprise a missionary on the field. Don't just show up asking what you can do. Your trip will be more effective for you spiritually and for the missionary physically if you make plans together. The missionary will plan special activities you can be involved in during your time there.
If you have been personal friends with a missionary for some time, ask them about you taking a trip to visit them. Find out how you can be a blessing to them. You can put together an organized group (with specific recommendations from the missionary) or you can go alone and serve as an encouragement for a friend.
Sometimes you will see things on the field you won't understand. You will wonder why certain things bother a missionary the way they do. Don't be judgmental or critical of the way a missionary handles a certain situation. Certainly a missionary can be wrong in the way he does things, but this is a time to pray for them, not judge them. You can never fully understand what a missionary is experiencing as long as you are in possession of a return trip ticket.
If you are interested in becoming a missionary full time, let me encourage you to speak with your pastor. I have written a whole article on the subject that I would encourage you to read.
Take time to prepare properly for becoming a missionary. This includes developing a personal, daily relationship with God and His Word. Get counsel from your pastor. He will know where to direct you for further training and information. Work towards the specialized training you will need. This could be through a Bible school or liberal arts college or university. Missionaries can do many different types of ministry. Find out what type of training you will need for the ministry you feel God has called you into.
Get Involved Now
As you begin to practice these areas of missionary involvement, I encourage you to read missionary biographies and mission board newsletters. Both of these will give you a sense of the history of missions and what is happening in God's work today.
Meet missionaries. Pray for them. Support their ministry financially. Where your money is, there will your heart be. When you give to missions, you will be more likely to pray for them. Through that, God may end up calling you to His special work.