Since God is sovereign over all that happens then why should Christians pray?  Why pray if God has already predetermined what is going to happen?  What is the point of praying then?
God Is Sovereign Over Our Salvation
God is sovereign over the entire universe.  Even the king's heart is in the hands of God and He directs it wherever He wills (Prov 21:1).  Even our birth is a sovereign work of God even as "children [are] born not of natural descent, nor of human decision or a husband's will, but born of God" (John 1:13) and "For just as the Father raises the dead and gives them life, even so the Son gives life to whom he is pleased to give it" (John 5:21). In fact our salvation is fully a work of God as John 6:37 says that "All those the Father gives me will come to me, and whoever comes to me I will never drive away."  Our lives and our salvation are fully God's will.  Ephesians chapter 1 and 2 are powerful Scriptures that reveal God's effectual calling of those who would be saved as it says, "For he chose us in him before the creation of the world to be holy and blameless in his sight. In love he predestined us for adoption to sonship through Jesus Christ, in accordance with his pleasure" (Eph 1:4-5). How amazing that God predetermined to save us before the earth even existed! Man may think that he is leading his own life, but God actually directs his steps (Prov 16:9, 19:21).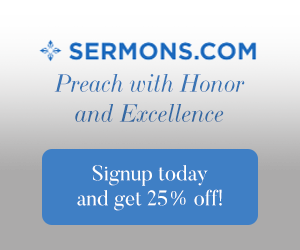 God Is Sovereign Over The World's Authorities
The authorities of the world are also ordained by God as Jesus told Pilate, "You would have no power over me if it were not given to you from above" (John 19:11a).  Paul understood that by telling the Roman church "Let everyone be subject to the governing authorities, for there is no authority except that which God has established. The authorities that exist have been established by God"  (Rom 13:1).  This is why we should pray for those in authority over us, including the president, local officials, police, and those who hold office over us (Rom 13). It's not a popular thing to pray for the president these days because I hear more Christians bashing him than ever saying that they are praying for him, but we are told to pray for those who God has ordained to be in authority over us.
God Is Sovereign Over Our Lives
God has not only made plans for our lives, although we still have free will, He has appointed for us to do good works for Him as Paul writes, "For we are God's handiwork, created in Christ Jesus to do good works, which God prepared in advance for us to do" (Eph 2:10).  God has planned good works for us to do, prepared in advance.  That's part of the reason that He created us "for it is God who works in you to will and to act according to his good purpose" (Phil 2:13).  God was intentional with us when he planned for us to be born as Paul says, "God, who set me apart from birth and called me by his grace, was pleased" (Gal 1:15).  Jeremiah was no exception, as God tells him, "Before I formed you in the womb I knew you, before you were born I set you apart; I appointed you as a prophet to the nations" (Jer 1:5).  The same thing for Isaiah as it is written, "Listen to me, you islands; hear this, you distant nations: Before I was born the LORD called me; from my birth he has made mention of my name" (Isaiah 49:1).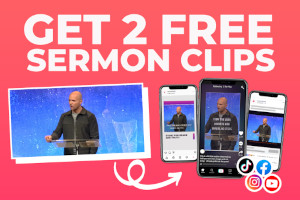 If God Is Sovereign, Why Pray?
The short answer to this is because Jesus told us to pray.  He does not hope we will pray, nor asks that we pray, but it's an imperative command that we're given to pray.  Paul also commands that we pray.  In what is called the Lord's Prayer, which is really the model or arch-type for the disciples and believers to pray like, Jesus says "pray in this manner" (Matt 6:9).  Again, Jesus tells believers, "that they should always pray and not give up" (Luke 18:1). Paul also tells us that we should  "pray in the Spirit on all occasions with all kinds of prayers and requests" (Eph 6:18). He does not say, please pray, I hope you'll pray, but "pray without ceasing" (1 Thes 5:17).  Jesus prayed very often, Paul prayed frequently, and so we too should pray, but if God is sovereign then why?  Again, we are commanded to pray.  There is still that nagging question:  Why pray when God has everything planned in advance?
Prayers Matter
Why pray when God is sovereign?  Because our prayers are talking to God.  Who has a friend who they never, ever talk too?  Praying is talking to God and how can God know the desires and your petitions of your heart unless you tell Him.  Yes, He already knows what you need, but He still wants you to speak with Him.  Prayers do not change God's mind so much as they change our mind.  We begin to pray for God's will to be done and then God's will becomes our will and our prayers match it.  Prayers for the lost, prayers for those in our church, prayers for those in need, prayers for family, friends, co-workers, and the many who will perish unless they know Christ.  Prayers are vital for us and those of our church and for the many who do not know Jesus Christ yet.  Why else would James say that we are to "confess your sins to each other and pray for each other so that you may be healed?" and  "The prayer of a righteous man is powerful and effective" (James 6:16).  God "listens to the godly man who does his will" (John 9:31).  Simon the sorcerer must have believed in prayer for he begged Peter to "Pray to the Lord for me so that nothing you have said may happen to me" (Acts 9:24). One elderly mother told the story that she had prayed for her son for 28 years until he finally came to saving faith in Jesus Christ…in prison!  I know what it's like to be set free in prison.
Jesus Prayed
Jesus was God and Man and yet He still knew the importance of prayer.  He understood what was going to happen but He still prayed frequently in the gospels.  In typical fashion, "Jesus went out to a mountainside to pray, and spent the night praying to God" (Luke 6:12) and "Jesus often withdrew to lonely places and prayed" (Luke 5:16).  Jesus said "And when you pray, do not be like the hypocrites, for they love to pray standing in the synagogues and on the street corners to be seen by men. I tell you the truth, they have received their reward in full. But when you pray, go into your room, close the door and pray to your Father, who is unseen. Then your Father, who sees what is done in secret, will reward you" (Matt 6:5-6).
Jesus Prays For You
It is an awesome privilege to have someone pray for you.  I pray regularly for the readers of this website and for the staff of writers and technical support personnel, and many who contact us here, but if you wanted someone to pray for you, how about Jesus!   That's the prayer request list I want on!  The fact is that Jesus does pray for those in the Body of Christ, the church.  In John 17 Jesus prayed to God the Father and said, "I am praying for them. I am not praying for the world but for those whom you have given me, for they are yours"(v 9). "I do not ask for these only, but also for those who will believe in me through their word" (v 20).  "I made known to them your name, and I will continue to make it known, that the love with which you have loved me may be in them, and I in them" (v 26). What an awesome thing to have the Son of God praying for you "For Christ did not enter a man-made sanctuary that was only a copy of the true one; he entered heaven itself, now to appear for us in God's presence" (Heb 9:24).  God intercedes today in God the Father's presence for us, on our behalf!  How awesome is our God!   If Christ saw fit to pray, and understood God was sovereign over all things and in all ages, why can we not see the importance of it, regardless of the fact that God is sovereign?  How can we not pray for one another?
Commanded To Pray
We have literally dozens of present-indicative, imperative commands to pray from Jesus, Paul, and Peter.  That means not only to pray but keep on praying…always, and without ceasing.  In the Old Testament, David was a man of prayer, so was Daniel, Elijah, and several others.  Try to set aside at least a few minutes every morning, before you do anything, and pray to God. Try to pray while you are working during the day.  And I recommend praying before you go to bed.   When you are praying, just think that you are talking directly to God but in reverence and respect, honoring and hallowing the name of God.  When I write down prayer requests from my friends and from our readers on this site and tell them that I will pray for them, but if I don't, it is sin to me, for even Samuel said, "As for me, far be it from me that I should sin against the LORD by failing to pray for you. And I will teach you the way that is good and right" (1 Sam 12:23).  This is my pray that I would not fail to pray for you.. Would you also pray for us?
Here are some other related articles for you to check out:
Resources:
New International Version Bible (NIV)
THE HOLY BIBLE, NEW INTERNATIONAL VERSION®, NIV® Copyright © 1973, 1978, 1984, 2011 by Biblica, Inc.™ Used by permission. All rights reserved worldwide