There are many professing Christians today who believe that they are saved forever simply because of something they did years ago.  However, being a Christian means continually living like God wants you to live.  Sadly, some believers have 'backslidden' into their former sinful way of living.  'Backsliding' is a term signifying what happens when a Christian, who is devoted to God, begins to take his or her relationship with Him less seriously.  There are different reasons a believer would backslide.  The terrible reality is that, if a believer does not stop backsliding, they could wind up without any faith at all.
Biblical Warnings Against Backsliding
The reality of the danger of backsliding is made clear by the many admonitions in Scripture warning of this possibility.  There would be no need to warn anyone of something that could never happen.  The apostle Paul, as he instructs his student Timothy, writes, "This charge I entrust to you, Timothy, my child, in accordance with the prophecies previously made about you, that by them you may wage the good warfare, holding faith and a good conscience.  By rejecting this, some have made shipwreck of their faith…"  (I Timothy 1:18-19 ESV).  Paul encourages Timothy, and those to whom he ministers, to make sure they are diligent to nurture their faith.  To neglect this is to open the real possibility of ruining their faith, as he writes that some have already done.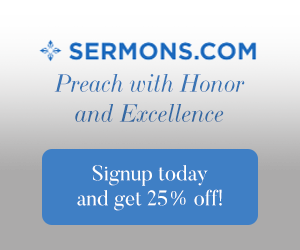 A warning found in Hebrews seems even more pointed, "Take care, brothers, lest there be in any of you an evil, unbelieving heart, leading you to fall away from the living God. But exhort one another every day, as long as it is called "today," that none of you may be hardened by the deceitfulness of sin"  (Hebrews 3:12-13 ESV).  The writer of Hebrews, speaking to professing believers, admonishes them to search their hearts for signs of 'evil' or 'unbelief'.  That the writer considers his audience to be believers is shown in that he addresses them as 'brothers'.  This is a clear warning that it is possible to fall away from God if one is not careful to keep one's faith alive and active.
Reasons Believers Backslide
Jesus tells the Parable of the Soils in Mark 4:14-19.  This parable describes the heart of the person who hears the Word of God.  While this parable directly speaks of the person who is first hearing the Word of God, it indirectly describes the hearts of any hearer of the Word.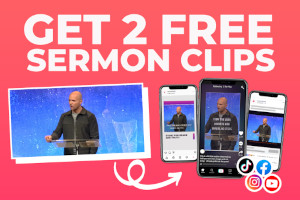 Verses 14-15: "The sower sows the word.  And these are the ones along the path, where the word is sown: when they hear, Satan immediately comes and takes away the word that is sown in them." 

This seems to be the type of person who hears the Word of God, knows what he or she should do, but does nothing.  This is the procrastinator.  While possibly taking the initial step towards faith, no subsequent steps are taken, and no commitment is made. A missed opportunity.  Sadly, if one does not act while the Holy Spirit is prompting, the opportunity may not come again.

Verses 16:-17: "And these are the ones sown on rocky ground: the ones who, when they hear the word, immediately receive it with joy.  And they have no root in themselves, but endure for a while; then, when tribulation or persecution arises on account of the word, immediately they fall away."  

These are the people who enthusiastically embrace their newfound faith, but never do anything to solidify it or to make sure they are growing.  They consider the one-time act of praying a prayer or signing a card to be all that is necessary for living the Christ-like life.  Soon, the newness wears off, they have no true foundation, and, before they realize it, they have returned to their old way of life.

Verses 18-19:  "And others are the ones sown among thorns.  They are those who hear the word, but the cares of the world and the deceitfulness of riches and the desires for other things enter in and choke the word, and it proves unfruitful."

 These are the people who take their eyes off of Jesus.  They fail to trust in Him to see them through the hard times.  They allow their selfish desires to overrule their allegiance to God.  It might be that the love of money (I Timothy 6:10) outweighs their love of God. It might be that they simply do not trust that God will provide as He promises.  These believers allow the things of the world (James 4:4) to turn them away from God.

However, there are those who hear God's Word and receive it with gladness.  Mark 4:20 says, "But those that were sown on the good soil are the ones who hear the word and accept it and bear fruit, thirtyfold and sixtyfold and a hundredfold."

 These are the people who understand that a relationship with God is not simply an add-on to our current sinful lives.  It is not simply 'stay-out-of-hell' insurance.  A saving relationship with God involves a commitment on our part to live for Him.  It requires a radical restructuring of our lives around the will of God.  It is this type of person who immerses himself or herself into a relationship with God as being the center of his or her life.  This person grows deeper in that relationship every day by praying, studying the Bible, and doing whatever God lays on their heart to do.
Conclusion: Worship Is The Best Prevention Against Backsliding
Worship is more than simply going to church for an hour on Sunday.  As ungodly influences increase daily in our society, the Christian cannot afford to live out his or her faith in a haphazard manner.  We must be diligent to keep our faith healthy.  Once a person becomes a believer, his life should be characterized by worship.  This means recognizing God for who and what He is, and responding properly.  As the apostle Paul tells us in Romans, we should, "…present [our] bodies as a living sacrifice, holy and acceptable to God, which is [our] spiritual worship" (Romans 12:1 ESV).
We should no longer follow our own wants and ways, but completely turn ourselves over to His leading in our lives.  The Bible tells the believer, "…to put off your old self, which belongs to your former manner of life and is corrupt through deceitful desires, and to be renewed in the spirit of your minds, and to put on the new self, created after the likeness of God in true righteousness and holiness" (Ephesians 4:22-24 ESV).
Whether we know what God's plan for us entails or not, we can trust He will not lead us astray.  Even when we do not understand what is happening in our lives or not, we can trust God to take care of us.  This gives us confidence to lay our lives at His feet, in His service, for His glory.  John MacArthur says this about worship, "Biblical worship—worship in spirit and truth—is a constant attitude.  It's a persistent inclination of your  heart and mind toward the majesty and glory of the Lord.  It's not a momentary event, but a full-time, nonstop activity that is borne out in faithful praise, prayer, service, and study of God's truth…Worship is   not an optional by-product of our sanctification—it's the primary purpose for which the Lord created and saved us.  We're called to praise God and reflect His perfect, righteous character.  In a word, we're called to worship."  (Grace to You newsletter, February 14, 2012.)
The best way to prevent the possibility of backsliding is a moment-by-moment relationship with God, wherein we love Him and submit our will to His will.  We trust Him, obey Him, and glorify Him with our entire being.  Our internal thoughts as well as our external actions should be motivated by our love for Him.  When the believer lives his or her life this way, they will never be in danger of 'backsliding'.
"Rejoice always, pray without ceasing, give thanks in all circumstances; for this is the will of God in Christ Jesus for you.  Do not quench the Spirit.  Do not despise prophecies, but test everything; hold fast what is good.  Abstain from every form of evil" (I Thessalonians 5:16-22 ESV).
Resources
The Holy Bible, English Standard Version
"Scripture quotations are from The Holy Bible, English Standard Version® (ESV)