Does God really love us?  Are we deserving of His love?  Why Does God Love Us?
Does God Really Love Us? 
The Bible is full of Scriptures where God declares His love for us.  One of the most famous of all is John 3:16 where it says, "For God so loved the world that he gave his one and only Son, that whoever believes in him shall not perish but have eternal life."  What other Scriptures declare that God truly loves us in an unconditional way?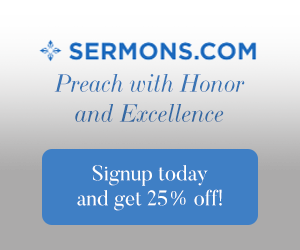 Zechariah 2:8b "for whoever touches you touches the apple of his eye."
Zephaniah 3:17 "The LORD your God is with you, the Mighty Warrior who saves.
He will take great delight in you; in his love he will no longer rebuke you, but will rejoice over you with singing."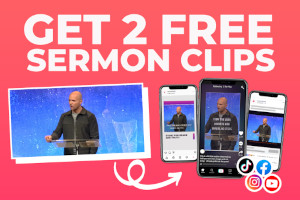 Jeremiah 32:41 "I will rejoice in doing them good and will assuredly plant them in this land with all my heart and soul."
Psalm 103:4 "who redeems your life from the pit and crowns you with love and compassion."
Psalm 103:8 "The LORD is compassionate and gracious, slow to anger, abounding in love."
Psalm 103:13 "As a father has compassion on his children, so the LORD has compassion on those who fear him."
Psalm 103:17 "But from everlasting to everlasting the LORD's love is with those who fear him, and his righteousness with their children's children."
Just imagine what the Word of God says about those who belong to Him.  What tender love is revealed in His words.  We are the apple of His eye, He rejoices over us, He sings over us, He abounds in love over us, He has the compassion of a Father over us, He delights over us…and this love is from everlasting to everlasting.  What more solid proof can there be?  God can not lie and God tells us in dozens of Scriptures that He loves those whom he calls His own.

Are We Deserving of His Love? 
This is an easy one to answer.  No, we are not deserving of His love.  We are not worthy to be loved by Him.  We are most unlovable.  Even so, "God demonstrated His love for us in this: While we were still enemies, Christ died for us" (Rom 5:8).
During Jesus sacrifice at Calvary:  Peter denied Him, the Jews Crucified Him, Judas betrayed Him, the Council illegally tried Him, Pontius Pilate unjustly condemned Him.  What did Jesus do? He said, "Father, forgive them, for they do not know what they are doing" (Luke 23:34).  When we were at our worst, Jesus was at His best.  When we least deserved grace, His grace was the absolute most.  While we had nothing to show Him to give us mercy, He took our nothing to show His mercy for us.
God gives us what we least deserve (called grace) and withholds what we do deserve (called mercy). We should be careful to ask God for justice because if He truly gave us justice, no one could stand.  If we think God should give us what we deserve, we would all utterly perish.  Jesus Christ got what He did not deserve so we could receive what we do not deserve.  This is what isn't fair:  that we did not get what we deserved, while He got what He did not deserve.  Nowhere in the Bible does it say that life is fair.  If it was fair, then Jesus would not have died.  He was completely innocent and without sin….yet we were completely guilty and sinners.  Because it wasn't fair to Jesus, we can be declared righteous by His atoning work on the cross.
The conclusion is that, no, we are not deserving, but our children make mistakes.  They disobey but we love them nonetheless.  Our love is not conditioned on their behavior. We may not like their behavior at times but we love our children and it is not a love that is conditional.  In a much greater way, God loves us despite our despicable, sinful nature.  That is love that is unconditional – not conditioned – even with our willful disobedience.

Why Does God Love us? 
We began with John 3:16 in answering the question of whether God really loves us.  We can also know for sure that He does by this same verse.  Imagine that you had only one child. You knew that you would have to have your son or daughter die to ensure that others would live.  These other people would treat your only child in an unusually cruel manner. They would torture them, spit on them, pull their hair out, beat them, whip them, scorn them, ridicule them, laugh at them, drive nails through their hands and feet, and let them die by an illegal trial, testified by false witnesses, and be completely innocent of ever having done anything at all.  Then you can only imagine – slightly – what the Father had to endure.
We know that Jesus suffered the most agonizing death of any human that has ever lived (historically speaking this is a fact).  We think of what Jesus went through but do we ever think of what this must have felt like to the Righteous Father in Heaven?  The Father sacrificed so very much too.  When Jesus agonized in the Garden of Gethsemane, it surely was because He had the knowledge that all the sins of humanity; past, present, and future, would be borne by Him. But there was also the agony knowing about the coming separation from the Father Whom He loved intensely.  This is why Jesus cried out at Calvary, "My God, My God, why have you forsaken me?"(Mark 15:34).  This was the first and only time that Jesus had been separated from the Father.  The Father had to look away because God is so holy that He can not even look at sin, and at that moment, Jesus was the sin offering for fallen humanity.
Jesus loves the Father and the Father loves Jesus but here is the love that God has for us.  In John 17:26, Christ says that "the love with which you have loved me may be in them, and I in them."  Further, as Jesus prayed to the Father He acknowledged that "you loved them even as you loved me" (John 17:23).  Let those last two verses soak into your mind and meditate on them.  The Father loved them – and all believers Whom He chooses – just as the Father loved Jesus.  That means you if you are born-again by the Holy Spirit's work.   God the Father loves us as much as He loves Jesus.  Knowing that Jesus and the Father are one, this means that Jesus also loves us as much as He loves the Father.  That may seem controversial but that is what John 17:23 and 17:26 says.  Read those Scriptures in almost any translation and that is what the original meaning is.  The words used for "even as" and "with which" means equal too.  That is how we can know for sure that God loves us.  Not only that, it shows just how much He loves us.  Why?  Why does God love the unlovable?  That is something that you will have to ask Him someday in eternity.  I have no answer to that.  It is enough to know that He does love us – with an everlasting love equal to that between the Father and the Son of God, Jesus Christ.  Wow.
Was this article helpful? If so you might also like this article:
Resources
New International Bible (NIV)
THE HOLY BIBLE, NEW INTERNATIONAL VERSION®, NIV® Copyright © 1973, 1978, 1984, 2011 by Biblica, Inc.™ Used by permission. All rights reserved worldwide.
Image: Piyaphon / FreeDigitalPhotos.net