If a person believes in evolution then there is no "why" in life.  There is no purpose – there is no reason for anything except to eat, drink, and be merry for tomorrow we shall all die.  There is however, a purpose for our existence.  We are not blind accidents of nature.  We are not cosmic collisions of chemicals.  We are not blind chance circumstances where all the odds were perfectly aligned.  No, we were created and since we were created there is by necessity a purpose for our lives.  We were created by God for a reason that few people know.  Even Christians often fail to grasp this purpose – but purpose there is.
Purpose In Creating Us
The Westminster Catechism is about the created purpose of human beings.  It asks the question, "What is the chief end of man?"  The "chief end" is Old English for the main reason.  So what is the "chief end" or main purpose of mankind?  The Westminster Catechism says that, "Man's chief end is to glorify God, and to enjoy him forever."  That is it!  If you read the Bible from Genesis to Revelation, it is clear that God seeks those individual whom He calls to glorify His name.  We were created to glorify God and to enjoy Him forever and ever.  God created us for this purpose, yet few people glorify God in their lives.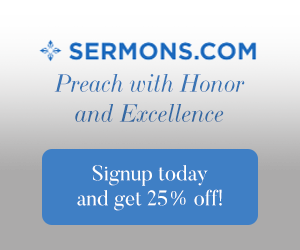 Those who have not been born-again can not glorify God.  They have no means to do so without the Holy Spirit.  God the Father illuminates Jesus Christ to us as Jesus told Simon Peter in John 14:10 "Blessed are you, Simon son of Jonah, for this was not revealed to you by man, but by my Father in heaven."  First John 2:27 reaffirms this, "As for you, the anointing you received from him remains in you, and you do not need anyone to teach you. But as his anointing teaches you about all things and as that anointing is real, not counterfeit—just as it has taught you, remain in him."
Those who are not believers can not know Jesus because the Holy Spirit is not in them to reveal the Messiah (2 Cor. 3:16).  John 14:16-17 testifies that only those who believe in Jesus have this Spirit, "And I will ask the Father, and he will give you another advocate to help you and be with you forever— the Spirit of truth. The world cannot accept him, because it neither sees him nor knows him. But you know him, for he lives with you and will be in you."  Plainly the world "can not accept him" because the world "neither sees him nor knows him."  As hard as an unbeliever tries, it is impossible to come to the Father because "No one comes to the Father except through me"(John 14:6b).  Further, "No one can come to me unless the Father who sent me draws them, and I will raise them up at the last day" (John 6:44). John 6:65 further supports this, "He went on to say, "This is why I told you that no one can come to me unless the Father has enabled them."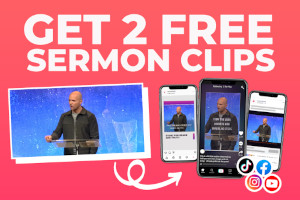 I used to think that I was seeking after God and found Him but this is contrary to what the Bible says.  Romans 3:11 indicates that "there is no one who understands, no one who seeks God."  Jesus told the disciples in John 6:70a that, "Have I not chosen you, the Twelve?"  Also John 15:16a states, "You did not choose me, but I chose you and appointed you to go and bear fruit–fruit that will last."
We were created to glorify God and to enjoy Him in eternity – meaning He called us to eternal life to worship Him forever.  God actually takes pleasure in us.  God seeks true worshippers to worship Him in truth and in Spirit as Jesus told the Samaritan woman at the well, "Yet a time is coming and has now come when the true worshipers will worship the Father in the Spirit and in truth, for they are the kind of worshipers the Father seeks" (John 4:23).  God is Creator of all things and He says that all things -that includes you and me – were created for His pleasure (Rev. 4:11).
We will fall at the feet of Jesus someday and worship Him.  In fact those who have earned crowns in this life – the fruit of their labor – will cast their crows at His feet and worship Him: " They lay their crowns before the throne and say: "You are worthy, our Lord and God, to receive glory and honor and power, for you created all things, and by your will they were created and have their being" (Rev. 4:11).
Five Crowns For Believers
There are five crowns that believers are destined to earn at the Bema Judgment Seat of Christ.  Many will have their works burned up due to having the wrong motivation (I Cor 3:13-15).  God has actually created us and appointed us, before the foundation of the world, for good works (Eph. 2:9-10).  We are not saved by works but saved for works.  For some, they will have earned crowns which they will receive one day.  We were created to wear crowns, predestined to do good works, to glorify God, and to enjoy Him forever.  There are five crowns that I know of:
The Crown of Righteousness is for those who have longed for His return and remained faithful: 2 Timothy 4:8  
The Crown of Glory is for those that are servants to the flock and are the local shepherds of God's people: 1 Peter 5:1-4
The Imperishable or Eternal Crown which is given to those who have overcome the pulls of the flesh, the sinful nature, and exercised self-control:  I Corinthians 9:25
The Crown of Rejoicing which is for those who evangelize and help to bring others to Christ or at least share the gospel with the lost:  I Thessalonians 2:19

The Crown of Life will be given to those who endure much affliction, persecution, trials, and temptations and to those who love Him:  James 1:12
There may be more but these are five that I know of.
Why God Created Us- Conclusion



We can summarize the reason why God created us in this sentence:  We were created by God to worship Him, to glorify Him, predestined to do good works for Him, to share Jesus Christ's gospel with the lost, and to enjoy Him for eternity.  This is the chief purpose of mankind.  I believe that I could enjoy that forever – for that is what I was created for.  If you are a believer in Jesus Christ, then now you know your purpose in life.  If you are not, perhaps today is the day of your salvation (2 Cor 6:2).  If you choose life, place your trust in Jesus, put your faith in His saving grace, and confess you are a sinner in need of a Savior, then you too have just found your purpose.  This is the reason for which God created you.
If you enjoyed reading this article, you might also enjoy this one:
Resources
New International Bible (NIV)
THE HOLY BIBLE, NEW INTERNATIONAL VERSION®, NIV® Copyright © 1973, 1978, 1984, 2011 by Biblica, Inc.™ Used by permission. All rights reserved worldwide.