Paul had a "thorn in the flesh." What was this thorn in the flesh? Does the Bible say? Does Paul say?
A Thorn in the Flesh
I think it is not ironic that Paul called his physical or mental trial a "thorn" because thorns are indicative of the fall of man. After Adam and Eve sinned, the ground was cursed and thorns and thistles sprang up. The fact that Jesus wore a crown of thorns shows that He was victorious over the fall and reversed the curse…the curse that sin brings eternal death. For Paul, his thorn was something that was an ongoing problem and even though he prayed three times to the Lord to have Him remove it, God didn't answer his prayer (2 Corinthians 12:8) because He said that God's grace was sufficient or enough for him. This thorn was really not directly sent by God but it may have been a thorn allowed by God that came straight from Satan. How can we say that? Paul wrote that it was sent to him "to keep me from becoming conceited because of the surpassing greatness of the revelations, a thorn was given me in the flesh, a messenger of Satan to harass me, to keep me from becoming conceited" (2 Corinthians 12:7).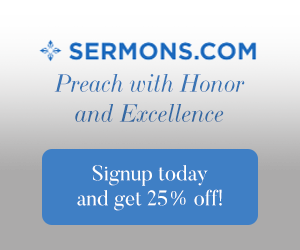 My Own Theory
I have a theory on what Paul's "thorn in the flesh" might have been but I can't be 100% certain. When Paul saw the risen Lord in all of His Shekinah glory, he was blinded for three days. He could have burned his cornea or he could have developed cataracts. Back in Paul's day, there was no way to effectively treat cataracts. He likely has a discharge of puss continually flowing from his eyes and had constant infections from this. Maybe this is why Paul and others said that he was not much to look at. Paul was caught up to the 3rd heaven where the Lord was (2 Corinthians 12:1-3) and was also taught by the Lord Jesus Christ Himself for three years in the desert (Galatians 1:17-20) and "So to keep me from becoming conceited because of the surpassing greatness of the revelations, a thorn was given me in the flesh, a messenger of Satan to harass me, to keep me from becoming conceited" (2 Corinthians 12:7). When Paul wrote to the Galatians, he said "that, if possible, you would have gouged out your eyes and given them to me" (Galatians 4:15).
Paul usually had someone dictate his letters but Galatians was different and so maybe this explains why he said "See with what large letters I am writing to you with my own hand" (Galatians 6:11) meaning that he could have written with such big letters because of his eyesight was so poor. Two things I noticed in the letter he wrote to the church in Galatia; that he wrote with big letters and that he said that the Galatians were willing even to pluck out their own eyes for him (Galatians 4:15). Why would they pluck out their own eyes for him if his eyesight was fine? Again, this is only my theory but it is based upon the writings of Paul. Even so, I can't be dogmatic about it. Others believe it may have been the Judaizers who followed Paul and constantly harassed him and tried to make some of the converts adhere to the old Jewish laws and customs.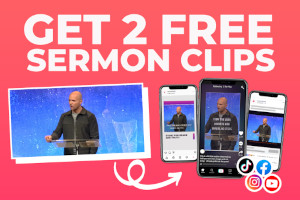 The Thorn's Purpose
The purpose of Paul's thorn is the same purpose that God allows us to go through suffering. It is to keep us humble and in desperate need for God. God cannot fix what is not broken. He resists the proud but will give grace to the humble (James 4:6). Look at these Bible verses about suffering or trials and see what the outcome of these are. They not only make us rely on God but they are also refining us like gold is refined by fire.
2 Corinthians 4:8-10 "We are afflicted in every way, but not crushed; perplexed, but not driven to despair; persecuted, but not forsaken; struck down, but not destroyed; always carrying in the body the death of Jesus, so that the life of Jesus may also be manifested in our bodies."

1 Peter 4:12-13 "Beloved, do not be surprised at the fiery trial when it comes upon you to test you, as though something strange were happening to you. But rejoice insofar as you share Christ's sufferings, that you may also rejoice and be glad when his glory is revealed."

Hebrews 12:11 "For the moment all discipline seems painful rather than pleasant, but later it yields the peaceful fruit of righteousness to those who have been trained by it."

2 Corinthians 4:17 "For this light momentary affliction is preparing for us an eternal weight of glory beyond all comparison."
What is noteworthy in all of these Scriptures is that God is producing in us righteousness, peace, glory, and refining us like gold. When gold is refined, the refiner sometimes has to pass in through extreme heat and in this fire, the dross (impurities) are removed and when is the gold finally refined to its purest form? It is when the refiner can finally see his own reflection in the gold. That is the point. We are being refined by trials, sufferings, illnesses, and hardships and the more suffering we go through, the more we reflect Christ Himself. This is exactly what Paul says in Philippians 3:10 "That I may know him and the power of his resurrection, and may share his sufferings, becoming like him in his death."
Paul knew more than a little about suffering because he wrote in 2 Corinthians 11:23-27 that "I am more: in labors more abundant, in stripes above measure, in prisons more frequently, in deaths often. From the Jews five times I received forty stripes minus one. Three times I was beaten with rods; once I was stoned; three times I was shipwrecked; a night and a day I have been in the deep; in journeys often, in perils of waters, in perils of robbers, in perils of my own countrymen, in perils of the Gentiles, in perils in the city, in perils in the wilderness, in perils in the sea, in perils among false brethren; in weariness and toil, in sleeplessness often, in hunger and thirst, in fastings often, in cold and nakedness."
Conclusion
The Bible or Paul never does say exactly what Paul's "thorn in the flesh" was and maybe that's the point. Every Christian will have their own thorn in the flesh, whether it is mental, emotional, or physical. If Paul did name the thorn as something specific, perhaps Christians would relish in the fact that they had the same, exact thorn that Paul did and make more out of it than they should. The reason that Paul was given this thorn in the flesh is much more important than what it actually was. God have it to Paul to keep him humble so that he would constantly be in need of God's grace. He says this in 2 Corinthians 12 :7-10 that his thorn was given by God "to keep me from becoming conceited because of the surpassing greatness of the revelations, a thorn was given me in the flesh, a messenger of Satan to harass me, to keep me from becoming conceited. Three times I pleaded with the Lord about this, that it should leave me. But he said to me, 'My grace is sufficient for you, for my power is made perfect in weakness' Therefore I will boast all the more gladly of my weaknesses, so that the power of Christ may rest upon me. For the sake of Christ, then, I am content with weaknesses, insults, hardships, persecutions, and calamities. For when I am weak, then I am strong." The irony is that when we are weak, He is strong. When we can do nothing, He can do anything and He is glorified in the process. He takes weak, broken, base, simple vessels…doing the impossible through the improbable…all to reveal His glory. The world must realize that it must have been God because look at who He was working through!
Read more about the Apostle Paul in this article:
Resources: New International Version Bible THE HOLY BIBLE, NEW INTERNATIONAL VERSION®, NIV® Copyright © 1973, 1978, 1984, 2011 by Biblica, Inc.™ Used by permission. All rights reserved worldwide.