If a husband loves his wife as Christ loves the church and a wife submits to her husband out of reverence to Christ…why do we need marriage rules for handling conflict? Perhaps because we still battle our sinful nature, the pull of the world, and temptations from Satan even in Christian marriages.
We can love the Lord and still have conflict. Yet we need to be wise in our disagreements so that we don't destroy each other with cruel words or actions. Always keep in mind the goal in conflict (especially for Christian marriages) is restoration. Follow these 10 rules to keep your marriage healthy even in conflict.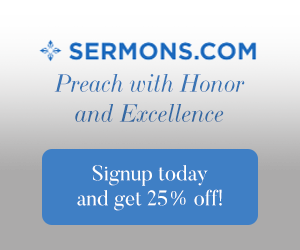 Rule #1) Be Open
"There is no one righteous, not even one" (Romans 3:10).
During times of conflict, it's tempting to be closed-minded believing that you are always right. Be open to the idea of negotiation and working together on a solution rather than being obstinately committed to having your own way. Openness allows the Holy Spirit to work on both hearts towards an agreement.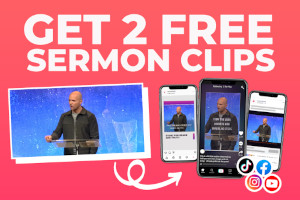 Rule #2) Be Selfless
"An unfriendly person pursues selfish ends and against all sound judgment starts quarrels" (Proverbs 18:1).
Most conflicts begin with couples seeking to get their own way. The most selfless act comes out of a willingness to actively listen to your spouse's concerns without the worry of losing an argument. Practice at least one selfless act for your husband or wife every day to help you continue to do so in conflict.
Rule #3) Be Forgiving
"Be kind and compassionate to one another, forgiving each other, just as in Christ God forgave you" (Ephesians 4:32).
Marital conflict is the perfect breeding ground for fault finding. No one knows you better than your spouse—the good, the bad, and the downright ugly. Choosing forgiveness rather than allowing bitterness to take root will bring blessed longevity to your marriage and keep intense conflicts to a minimum.
Rule #4) Be Loving
"Dear children, let us not love with words or speech but with actions and in truth" (1 John 3:18).
Love is never more evident when you show it in action during a conflict. The agape (unconditional) love of God revealed through you can penetrate through the worst disagreements. Showing love disarms an unrepentant and stubborn heart to submit to God's conviction.
Rule #5) Be Wise
"By wisdom a house is built, and through understanding it is established" (Proverbs 24:3).
Wisdom is the application of knowledge from the word of God. When husbands and wives seek God's wisdom in a conflict, there's renewed hope for restoration. The Lord generously pours out what needs to be said and what needs to remain unspoken.
Rule #6) Be Gentle
"Let your gentleness be evident to all. The Lord is near" (Philippians 4:5).
Harsh words and attitudes build up anger on both sides. Gentleness demonstrated in posture and language makes your spouse feel safe. Safety brings out openness, honesty, and transparency because there isn't fear of retribution.
Rule #7) Be Honest
"An honest answer is like a kiss on the lips" (Proverbs 24:26).
Sometimes sharing truth is difficult because it may stir up conflict or anger. However truth spoken in love can bring the healing necessary for a relationship to grow deeper. The Holy Spirit will always prompt you towards giving an honest answer.
Rule #8) Be Transparent
"Nothing in all creation is hidden from God's sight. Everything is uncovered and laid bare before the eyes of him to whom we must give account" (Hebrews 4:13).
Be careful of hidden agendas. No one likes the feeling of being manipulated in a disagreement. Stay sensitive to the Holy Spirit and He will reveal your true heart motive during a conflict. Your transparency gives evidence of godly character because you have nothing to hide.
Rule #9) Be Brief
"Sin is not ended by multiplying words, but the prudent hold their tongues" (Proverbs 10:19).
Talking endlessly without giving your partner an opportunity to communicate fuels frustration in conflict. Be mindful of sticking to the main issue rather than diverting to unimportant irritations. Self-control is integral for couples to share their concerns equally.
Rule #10) Be Humble
"Rather, in humility value others above yourselves, not looking to your own interests but each of you to the interests of the others" (Philippians 2:3-4).
Your spouse is the easiest target for misplaced anger and frustration. When you humbly allow your spouse's best interest to take first place, there's grace from God to work things out. A humble husband or wife reveals the true nature of a reborn spirit during times of controversy.
Be Like Christ…
You are Christ's ambassador first in your marriage and then everywhere else. Your good or bad behavior in conflict unveils the depth of your relationship with Jesus Christ. There will be countless opportunities for you to deny yourself and take up your cross. It may be difficult at times to deal with conflict, but the Holy Spirit will guide and instruct you in the right way. You are most like Christ when your attitude mirrors His sacrificial love and grace towards your spouse especially in disagreements.
Take a look at this related article:
Resources – New International Version Bible, The Holy Bible, New International Version®, NIV® Copyright© 1973, 1978, 1984, 2011 by Biblca, Inc.™ Used by permission. All rights reserved worldwide.