Losing a loved one brings many emotions out of us all. Sometimes it also leaves many unanswered questions. Death is never an easy experience to witness and to grieve through. We all have had trials through watching loved ones die. I had 3 dear friends killed by a drunk driver 5 years ago. The 2 little kids were only 3 years old and 11 months old. Death is not an easy process to work through and if you need prayer, please comment below and I will pray for you! I am using the names John and Jane as the people who have passed in these 6 prayers. One prayer, labeled below, is for personal time and the other 5 can be prayed at the funeral services.
No more Laboring
"And I heard a voice from heaven saying, 'Write this: Blessed are the dead who die in the Lord from now on.' 'Blessed indeed,' says the Spirit, 'that they may rest from their labors, for their deeds follow them!'" (Revelation 14:13)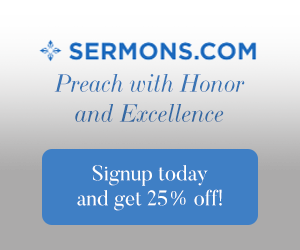 Father in Heaven,
I thank You for my brother John. His years of service for the kingdom impacted all of us in such a wonderful way. He gave money to the needy. He spent time visiting the elderly in the nursing homes. He went on missions trips. He loved his wife like Christ loves the church! Father, this is such a bittersweet time for us all. John's faith was so evident in how he lived his life. He was the type of man that would lay his life down for any one of his friends, and Father, he has a lot of friends. We all love and miss him dearly, but we know that he is in a much better place, walking down the streets of Heaven and with Jesus. Lord, we are thankful for our brother and we anticipate seeing him again in Glory. May Your Name be praised always! We love and thank You for our brother, John. Amen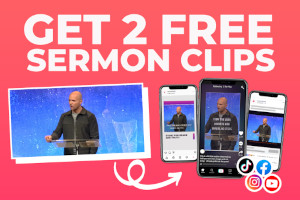 No Vacancy
"In my Father's house are many rooms. If it were not so, would I have told you that I go to prepare a place for you? And if I go and prepare a place for you, I will come again and will take you to myself, that where I am you may be also." (John 14:2-3)
Blessed Lord,
We thank You for our dear sister, Jane. She could sing even sweeter than the birds. She was such a blessing to our church family and the surrounding community. Father, we know she is singing to You right now in Heaven, and what a wonderful time it must be! Father her favorite song was "When We All Get To Heaven" and I have to say that there is not a time more fitting than to recite the chorus of this song right now. "When we all get to Heaven, what a day of rejoicing that will be! When we all see Jesus, we'll sing and shout the victory!" Father, she is singing and shouting the victory right now and we join her from here on earth. You have prepared a room for her, Lord, and now she will dwell with You forever and ever. We thank You for our dear sister, Jane. We love You, Father! Amen
Hopelessness
(This prayer is for personal time and not at the funeral service)
"But we do not want you to be uninformed, brothers, about those who are asleep, that you may not grieve as others do who have no hope." (1 Thessalonians 4:13)
Oh Lord,
I am dying inside! Why didn't John seek You? Why didn't he search for You? I don't know how to move on from this. I loved John more than anyone and I cannot picture Heaven without him and yet it is. My thoughts are plaguing me day and night! He chose to live for himself and now to think about where his eternity is, is killing me! There is nothing I can do and I am helpless, Lord. I need You now more than ever, Father, to help me through this painful time. How do I move on knowing these things, Lord? Please, comfort and guide me through this chaotic time of life. I miss John, Father. I love You, Lord! Amen
This Is Painful
"The Lord is near to the broken-hearted, and saves the crushed in spirit." (Psalm 34:18)
Father in Heaven,
We lift up the family and friends of our friend, Jane. Lord, only You know her heart. We are all praying that she accepted Jesus before passing away. Lord, we will never know until we ourselves leave this earth, and so we pray for You to draw near to us. We are all broken over this. We need Your touch right now, Father. Wrap Your arms around the family of this woman and give them a peace that only You can give. May they seek You daily for comfort, support and love as they tarry through this time of grief. We praise You for sending us Jesus to die for our sins and we thank You that You loved us enough to do so. We ask and pray all of these things in Your Name. Amen
It Is Finished
"He will wipe away every tear from their eyes, and death shall be no more, neither shall there be mourning, nor crying, nor pain anymore, for the former things have passed away." (Revelation 21:4)
Merciful Father,
The passing of our dear friend and sister, Jane, is bittersweet. Lord, she suffered so long in the hospital battling against cancer. Lord, she was more of an encouragement to us at times. I remember visiting her and reminiscing about when we were younger. The good times we had will never be forgotten, Father. I prayed over her in that hospital room and we both felt Your presence with us. Lord, we all knew the outcome was not good, and yet, anyone who came to visit her would think the opposite. Jane still smiled with joy at each visitor. She was such an encouragement to us all. She walked and talked what she believed, Lord. Jesus lived in her heart and soul and we are so happy that she will never shed another tear again over cancer. Lord, while close friends and family are still crying and grieving over our dear sister, I pray that You draw close to us all and comfort us in the loss of this amazing woman. We love You, Lord! Amen
Unexpected Loss
"Blessed be the God and Father of our Lord Jesus Christ, the Father of mercies and God of all comfort, who comforts us in all our affliction." (2 Corinthians 1:3-4a)
Father,
We are grieving over the unexpected loss of our brother, John. Lord, just last Sunday he was telling me how excited he was to be part of this church. He was on fire for You, Father. We all saw how joy radiated from him. His love for You was unquenchable and we are mourning the loss of this wonderful man. Father, be with his wife and young children. Raise this congregation up to be the hands and feet of Jesus to this family. Father, love on John's children. Wrap Your arms around them, for there will be a day when they see him again in Heaven. Father, speak tenderly to his wife and comfort her in this unbearable time of life. Father, this is a very tragic event and yet we know that nothing surprises You. So, in faith we continue to ask and seek Your will in this most desperate time of need. Father, shower this family with love and affection as they grieve through this painful time. We love You, and thank You for Jesus! Amen
Conclusion
If you are mourning the loss of a loved one, please feel free to comment below and I will pray for you. Death is not an easy thing to process and we all can use prayer and support from one another. God is with you! May God continue to bless you as you live a life worthy of the calling.
Take a look at this article that might be of interest to you:
"Scripture quotations are from The Holy Bible, English Standard Version® (ESV®), copyright © 2001 by Crossway, a publishing ministry of Good News Publishers. Used by permission. All rights reserved."