What steps are involved in becoming a Christian?  Are there particular steps involved in being born again?  What comes first and what follows?  This question has come up more than you might think.
What is a Christian?
The best place to start is with the question, what is a Christian?  I have heard several definitions.  One is to be Christ-like.  Another was said to be a little Christ.  An encyclopedia might say it is one who is a believer in a Savior or someone whose religion is Christianity.  The definition includes anyone who believes in the teachings of Jesus Christ and His Apostles (like in the written Word, the Bible).  Is believing in Jesus enough to make you a Christian?  Even the Devil and his demons believe and tremble but they surely don't obey Christ.  Head knowledge is not the issue; it is a matter of the heart.  To be a Christian is to place your trust in, your faith upon, and fully rely on Jesus to save you from your sins and to believe Him for what He promises; to cleanse you from all unrighteousness (1 John 1:9).  A Christian's faith is only as strong as the Object of that faith and the Object of a believer's faith is pretty strong indeed; it is Jesus Christ Who is God of very God.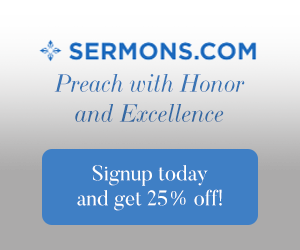 A Christian is one that we could say has confessed their sins, professed the faith, and has possessed their trust…all in the Savior, Jesus Christ.  He is their Lord of whom they obey.  If He is not Lord of all, He may not be your Lord at all.   Jesus said as much when He told the crowd, "Why do you call me, 'Lord, Lord,' and do not do what I say" (Luke 6:46)?  A Christian is one who follows Jesus and does what He says.  Jesus does not want more religious people or holier-than-thou people, He really doesn't want more people coming to Him and saying, "I'm a Christian."  No, Jesus wants disciples after His own heart.  To follow Him means to do what He did.  To walk with God as Enoch did.  To obey, love others, tell others about Him, and to walk humbly before Him and esteem others better than yourself.
These steps are not set in stone; each individual who became a Christian has a slightly different process. No two testimonies that I have ever heard were exactly the same and each one is as unique as snowflakes are…and just as beautiful.  By the way, this is not a formula to follow; it is not an instruction manual on how to be saved.  Truly, salvation is fully a work of God.  The only thing that God requires of us is to repent, confess our sins, and place our faith in Jesus Christ as Savior.  Of course there is more to it than this but this article was written in the hopes of what a person can expect when they come to saving faith in Christ.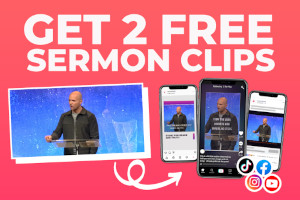 Being Called by the Father
Truly the first step of becoming a Christian is not even done by the person.  People believe that they are seeking after God and finally found God.  But God was not missing…we were!  God does the initial calling as John 6:44 states, "No one can come to me unless the Father who sent me draws them, and I will raise them up at the last day." This is why Paul wrote, "There is no one who understands, no one who seeks God" (Rom 3:11).  There is no one that really seeks after God but in fact God pursues them.  We are drawn by the Father and the Father grants to us repentance first, before we even do anything.  "Those who oppose him he must gently instruct, in the hope that God will grant them repentance leading them to a knowledge of the truth" (2 Tim 2:25). God then is the One that not only sends repentance to us (Acts 5:31, 11:17).  There is no one that really is a seeker after God, for it is written,
Seeing Your Sin as Separating you from God
One of the things that is necessary is that we must see the exceedingly sinfulness of our sin.  A person must come to realize that they are desperately wicked and at the present moment, before salvation, they are separated from God by their sins.  God is so holy that He can not even look at sin.  No one will enter the Kingdom of Heaven that is not made perfectly holy by the righteousness imputed toward them by Christ.  There will be more on this later, but first, there must be an abasing of oneself, recognition that they are unholy and can not enter God's presence and they are unfit for the Kingdom at this time.
Many people, before they come to saving faith, think that they are a pretty good person.  Many feel that they should go to heaven because they do a lot of good things.  That is not good enough and it is not how God sees mankind.  How many apart from Jesus Christ are really good enough to go to heaven?  "As it is written: "There is no one righteous, not even one" (Rom 3:10).  Zero people qualify for going to heaven apart from Jesus Christ's saving them.  Not even one human being who has ever lived is good enough to go to heaven without Jesus' own righteousness.  So we see that the sinner must realize that they are in need of a Savior before they can ever be saved.  Nobody is saved by their good deeds, being a good person or by 100 million good works (Eph 2:9). "All of us have become like one who is unclean, and all our righteous acts are like filthy rags" (Isaiah 64:6).  Sadly, there will be a lot of "good people" who thought that they were a good person and that their good deeds were enough to go to heaven.  Hell will be full of a lot of "nice people."
Repentance – Turning from Sin
The word repentance actually means to turn around and go the other way – the opposite way.  No one repents until they first see that they need to repent and repent from sin.  So after a person sees that their sin has separated them from God, they then turn from those sins and turn their lifestyle around.  Now we have already seen that it is God that grants repentance but we are the ones that do the "turning around."  God has never strong-armed anyone into heaven.  The part that the sinner contributes to their salvation is that they bring their filthy hands full of sin to God and confess them, and then turn around and go the other way.  This does not mean that you will not stumble into sin; the difference is you won't dive into sin willingly.  The unrepentant are swift to run to sin but the repentant person stumbles but gets back up and dusts themselves off – and they go on again until they stumble again.
It's not a matter of if we sin again, but a matter of when.  First John 1:8 clearly tells us that "If we claim to be without sin, we deceive ourselves and the truth is not in us" so don't even try to deny it. The good news is that when we do sin, we will repent of our sin and "If we confess our sins, he is faithful and just and will forgive us our sins and purify us from all unrighteousness" (1 John 1:9). The repentant person knows that they are still a sinner and will sin again, but they also know that if they confess their sin, God will forgive them.  The difference between the repentant sinner and those who are not born again, the unsaved sin and have no thought about repenting or confessing it to God. They have no problem with it.
Growing in Grace and Knowledge
When a person is called by God, they see their sin and the need of a Savior, and their need to repent; they will desire the Word of God and to want and desire to learn more about God.  If a person has been regenerated by the Holy Spirit, they are a new creature in Christ and they will hunger and thirst for righteousness.  They will want to know more about God and to read their Bible, they will want to pray for God's will to be done in their life, and they should want to share this good news with others.  Paul chastised the church at Corinth because they were not growing.  He said, "I gave you milk, not solid food, for you were not yet ready for it. Indeed, you are still not ready" (I Cor 3:2).  The writer of Hebrews was also saying the same thing, writing "In fact, though by this time you ought to be teachers, you need someone to teach you the elementary truths of God's word all over again. You need milk, not solid food" (Heb 5:12)!
Some of the best places for a new Christian to start reading the Bible is the Book of Genesis because it starts with the fall of mankind and thus, shows the need for a Savior.  It reveals God's redemptive plan through the seed of Abraham which lineage eventually leads to Jesus Christ.  I believe that Genesis and Exodus, perhaps the Book of Joshua, followed by the Gospel of John or Mark, and then 1, 2, and 3 John.   The point is, start reading the Bible and the Holy Spirit will guide you and teach you all things (John 14:26).  The Holy Spirit will point to Jesus Christ. If you get into the Word of God, the Word of God will get into you.  Instead of reading the Bible, the Bible will start reading you!  It will change you.  There is power in the Word of God and the Word of God has effectual change.  That is, it affects us.  If the Bible does not change us, then we do not understand it properly. God has promised that "my word that goes out from my mouth: It will not return to me empty, but will accomplish what I desire and achieve the purpose for which I sent it" (Isaiah 55:11).
If you have made it this far, now it the time to find and connect with the Body of Christ, the church.  Jesus said that the gates of hell will not prevail against it and you can grow and serve better with other believers instead of sitting at home alone.  Find a Bible believing church, make sure it is Christ-centered, that it glorifies Jesus Christ, and that it upholds the inerrancy of the Word of God – the Bible.  Charles Swindoll once said that a mist in the pulpit puts a fog in the pew.  He is right.  Don't settle for anything less that a church that clings to the Word of God and that this church teaches that the Bible is without error.  Humans are not perfect, but the Word of God is.  These are just a few of the steps on what it takes to become a Christian.  Your journey might be slightly different.  Either way, I pray that you become a believer in Jesus Christ.  If you do, I will see you someday and meet you in person in the Kingdom of Heaven.
Related Articles:
Resources:
New International Version Bible (NIV)
THE HOLY BIBLE, NEW INTERNATIONAL VERSION®, NIV® Copyright © 1973, 1978, 1984, 2011 by Biblica, Inc.™ Used by permission. All rights reserved worldwide