Does the Bible say anything about God taking care of you?  If so, what are some verses that mention this?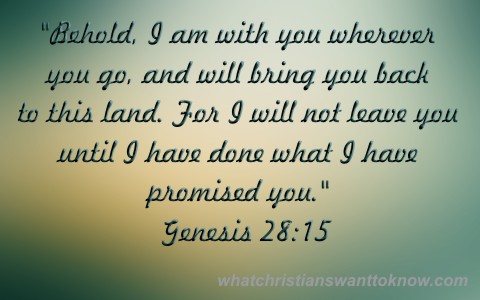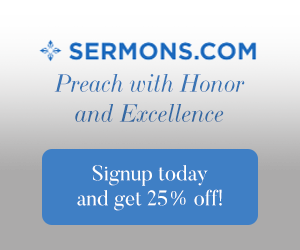 God Cares for His Creation
It is clear that God cares for His creation.  Read what Jesus said in Matthew 6:26 "Look at the birds of the air: they neither sow nor reap nor gather into barns, and yet your heavenly Father feeds them. Are you not of more value than they" and verses 28-30 "And why are you anxious about clothing? Consider the lilies of the field, how they grow: they neither toil nor spin, yet I tell you, even Solomon in all his glory was not arrayed like one of these.  But if God so clothes the grass of the field, which today is alive and tomorrow is thrown into the oven, will he not much more clothe you, O you of little faith."  How obvious it is that God cares for His creation and His creatures and all created things.  There are literally dozens of Bible verses in the Old and New Testament that show God does care for His creation and cares for His creatures; the plants, birds, creeping things, animals, mammals, and the fish in the sea.  So my question to you is don't you think He also cares about taking care of you?
Our Tendency toward Anxiety
Our natural tendency is to look beyond today and stress about tomorrow which we cannot even control nor do anything about.  Jesus knew we'd be like this which is why He said "Therefore I tell you, do not be anxious about your life, what you will eat or what you will drink, nor about your body, what you will put on. Is not life more than food, and the body more than clothing" (Matt 6:25).  He then goes on to ask a rhetorical question, "And which of you by being anxious can add a single hour to his span of life" (Matt 6:27).  The obvious answer is we can't add a single hour but on the contrary, worry and anxiety can shorten our lifespan as it creates stress and weakens our immune system.  If we want to obey Jesus then follow this command of His; "Therefore do not be anxious, saying, 'What shall we eat?' or 'What shall we drink?' or 'What shall we wear?' For the Gentiles seek after all these things, and your heavenly Father knows that you need them all. But seek first the kingdom of God and his righteousness, and all these things will be added to you" (Matt 6:31-33).  This "do not be anxious" is an imperative command and we could read it like this; "stop being anxious about tomorrow" as Jesus concludes this paragraph by commanding us all, "Therefore do not be anxious about tomorrow, for tomorrow will be anxious for itself. Sufficient for the day is its own trouble" (Matt 6:34).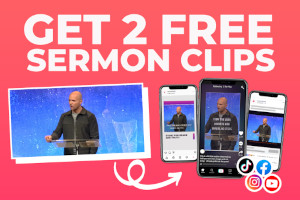 God Cares for You
We have already read that God provides for His creatures and cares for them and we're of much greater value to Him than they are and also that we're commanded to stop worrying about our needs.  We have no reason to be anxious about His care for us because Jesus tells us "your heavenly Father feeds them. Are you not of more value than they" (Matt 6:26b)?  The answer to that is undoubtedly yes, God does care for us more than His created creatures.  Since He makes sure they are fed, don't we believe He will care for us since we're of a much higher value to Him than they are?  When we have anxieties come upon us, and we all will, then we are to be "Casting all your anxieties on him, because he cares for you" (1 Pet 5:7).  This means "all" anxieties…not just most of them.  Easy to say but so very hard to do, I admit.  If you're worried about anything at all try to think of the creatures of the earth.  Paul tells us, "do not be anxious about anything, but in everything by prayer and supplication with thanksgiving let your requests be made known to God" (Phil 4:6).
The Promises of God
God promises those who are His that they can depend upon Him in all circumstances and at all times.  Since we know that God does not change (Heb 13:8) what makes us think that He will do anything less for us than He did for those of ancient times?   Just as He told Jacob, "Behold, I am with you and will keep you wherever you go, and will bring you back to this land. For I will not leave you until I have done what I have promised you" (Gen 28:15), just as He told Moses when faced by the powerful Egyptian army "Fear not, stand firm, and see the salvation of the Lord, which he will work for you today. For the Egyptians whom you see today, you shall never see again" (Ex 14:13), He tells us today "do not be anxious about tomorrow, for tomorrow will be anxious for itself. Sufficient for the day is its own trouble" (Matt 6:34).  Trust Him, believe Him, and know with a certainty that God cares for you and will take care of you just like He did yesterday, just like He will today, and just like He will tomorrow.
Conclusion
I will be the first to raise my hand and admit that I sometimes have anxiety about my needs and worry about the uncertainty of tomorrow. However if I keep abiding in His Word and read all of His great and precious promises and see the history of His provisions for those in the past from Scripture, I will tend to be less stressed. I will also believe that God surely does care for me and will take care of me.
Read more about God's love here: Why Does God Love Us?
Resource – Scripture quotations are from The Holy Bible, English Standard Version® (ESV®), copyright © 2001 by Crossway, a publishing ministry of Good News Publishers. Used by permission. All rights reserved.