Years ago we attended a church that had a preacher who was a great expository preacher and teacher.  We loved going to Sunday evening services because he never had a planned message; he simply took his Bible and preached from wherever he opened it. What's my point? I remember this preacher most because he frequently said "Trust the Lord!" at the end of many sentences. He believed that the reason why some Christians were not blessed in parts of their lives was because they did not "Trust the Lord". You see, he was able to preach from anywhere in the Bible because he studied hard and trusted the Lord to speak through him, no matter what the subject.
What does it mean to trust the Lord? It means that in everything you do, you ought to look to Him for guidance and provision. He is the one that enables. He is the one that sustains. He is the one that we can count on for every single thing in our earthly walk. Take a look at these Bible verses and how they speak of the importance on trusting the Lord.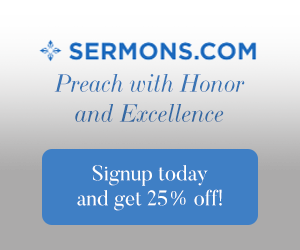 Faith and Trust are Closely Related Biblical Principles 
One dictionary definition of "trust" is "assured reliance on the character, ability, strength, or truth of someone or something".[1]  Another source gives a definition of "faith" that is very similar.  Take a look at the comparison [2]:
Trust: Reliance on the integrity, strength, ability, surety, etc., of a person or thing; confidence

Faith: Confidence or trust in a person or thing
Trust in the Lord requires faith. It is that thing that we do even though we cannot see God. In order to trust the Lord we must first believe that He is. In order to please God we must first believe that He is; we must believe that He is the rewarder of those that diligently seek Him. This is what the writer of Hebrews was talking about when he wrote Hebrews 11:6. He referred back to those heroes of the faith in times past that were rewarded because they believed [trusted] God would do what He said He would do. Today we have the great pleasure of the history that has been recorded in the Bible and we can see that those who trusted the Lord were rewarded.  Take a look at "Bible Lessons About Faith: 5 Great Teachings" to read more about this great faith chapter in the Bible.  Also, look at these other reminders from the Bible about how trust and faith work so well together.
Abel Trusted His Sacrifice was Worthy to Please God
Genesis 4:4 And Abel, he also brought of the firstlings of his flock and of the fat thereof. And the LORD had respect unto Abel and to his offering: 
Hebrews 11:4 By faith Abel offered unto God a more excellent sacrifice than Cain, by which he obtained witness that he was righteous, God testifying of his gifts: and by it he being dead yet speaketh. 
Abraham Trusted God to Provide a Lamb for the Burnt Offering, Instead of His Son 
Genesis 22:1-14  After these things God tested Abraham and said to him, "Abraham!" And he said, "Here am I." He said, "Take your son, your only son Isaac, whom you love, and go to the land of Moriah, and offer him there as a burnt offering on one of the mountains of which I shall tell you." So Abraham rose early in the morning, saddled his donkey, and took two of his young men with him, and his son Isaac. And he cut the wood for the burnt offering and arose and went to the place of which God had told him. On the third day Abraham lifted up his eyes and saw the place from afar. Then Abraham said to his young men, "Stay here with the donkey; I and the boy will go over there and worship and come again to you." And Abraham took the wood of the burnt offering and laid it on Isaac his son. And he took in his hand the fire and the knife. So they went both of them together. And Isaac said to his father Abraham, "My father!" And he said, "Here am I, my son." He said, "Behold, the fire and the wood, but where is the lamb for a burnt offering?" Abraham said, "God will provide for himself the lamb for a burnt offering, my son." So they went both of them together. When they came to the place of which God had told him, Abraham built the altar there and laid the wood in order and bound Isaac his son and laid him on the altar, on top of the wood. Then Abraham reached out his hand and took the knife to slaughter his son. But the angel of the LORD called to him from heaven and said, "Abraham, Abraham!" And he said, "Here am I." He said, "Do not lay your hand on the boy or do anything to him, for now I know that you fear God, seeing you have not withheld your son, your only son, from me." And Abraham lifted up his eyes and looked, and behold, behind him was a ram, caught in a thicket by his horns. And Abraham went and took the ram and offered it up as a burnt offering instead of his son. So Abraham called the name of that place, "The LORD will provide"; as it is said to this day, "On the mount of the LORD it shall be provided." 
Hebrews 11:17-19  By faith Abraham, when he was tested, offered up Isaac, and he who had received the promises was in the act of offering up his only son, of whom it was said, "Through Isaac shall your offspring be named."  He considered that God was able even to raise him from the dead, from which, figuratively speaking, he did receive him back.  
Life Application: We Can Trust Jesus As Our Perfect Sacrifice – Our Righteousness 

Romans 4:22-25 That is why his faith was "counted to him [Abraham] as righteousness." But the words "it was counted to him" were not written for his sake alone, but for ours also. It will be counted to us who believe in him who raised from the dead Jesus our Lord, who was delivered up for our trespasses and raised for our justification.

Hebrews 9:11-12 But when Christ appeared as a high priest of the good things that have come, then through the greater and more perfect tent (not made with hands, that is, not of this creation) he entered once for all into the holy places, not by means of the blood of goats and calves but by means of his own blood, thus securing an eternal redemption. 
Enoch Trusted His Walk was Worthy to Please God
Genesis 5:24 Enoch walked with God, and he was not, for God took him.
Hebrews 11:5 By faith Enoch was translated that he should not see death; and was not found, because God had translated him: for before his translation he had this testimony, that he pleased God.
Life Application: We Are Encouraged To Have a Walk That Pleases the Lord

Ezekiel 36:27 And I will put my Spirit within you, and cause you to walk in my statutes and be careful to obey my rules.

Galatians 5:16-17 But I say, walk by the Spirit, and you will not gratify the desires of the flesh. For the desires of the flesh are against the Spirit, and the desires of the Spirit are against the flesh, for these are opposed to each other, to keep you from doing the things you want to do.

1 Thessalonians 2:3-5 For our appeal does not spring from error or impurity or any attempt to deceive, but just as we have been approved by God to be entrusted with the gospel, so we speak, not to please man, but to please God who tests our hearts. For we never came with words of flattery, as you know, nor with a pretext for greed— God is witness.

1 Thessalonians 4:1 Finally, then, brothers, we ask and urge you in the Lord Jesus, that as you received from us how you ought to walk and to please God, just as you are doing, that you do so more and more.
Noah Never Saw Rain Yet He Trusted God Would Make it Rain
Genesis 2:5-6 When no bush of the field was yet in the land and no small plant of the field had yet sprung up—for the LORD God had not caused it to rain on the land, and there was no man to work the ground, and a mist was going up from the land and was watering the whole face of the ground—
Genesis 7:4-5 "… For in seven days I will send rain on the earth forty days and forty nights, and every living thing that I have made I will blot out from the face of the ground." And Noah did all that the LORD had commanded him.
Genesis 7:12 And rain fell upon the earth forty days and forty nights.
Hebrews 11:7 By faith Noah, being warned by God concerning events as yet unseen, in reverent fear constructed an ark for the saving of his household. By this he condemned the world and became an heir of the righteousness that comes by faith.
Life Application: We Cannot See Grace But Can Trust That God Offers it

Ephesians 2:8-9 For by grace you have been saved through faith. And this is not your own doing; it is the gift of God, not a result of works, so that no one may boast.

Hebrews 11:1 Now faith is the assurance of things hoped for, the conviction of things not seen.

Hebrews 6:18-2 so that by two unchangeable things, in which it is impossible for God to lie, we who have fled for refuge might have strong encouragement to hold fast to the hope set before us. We have this as a sure and steadfast anchor of the soul, a hope that enters into the inner place behind the curtain,where Jesus has gone as a forerunner on our behalf, having become a high priest forever after the order of Melchizedek.

Titus 3:4-6 But when the goodness and loving kindness of God our Savior appeared, he saved us, not because of works done by us in righteousness, but according to his own mercy, by the washing of regeneration and renewal of the Holy Spirit, whom he poured out on us richly through Jesus Christ our Savior,
Abraham Went Without Question: He Trusted God for Protection and Shelter
Genesis 12:1-4 Now the LORD said to Abram, "Go from your country and your kindred and your father's house to the land that I will show you. And I will make of you a great nation, and I will bless you and make your name great, so that you will be a blessing. I will bless those who bless you, and him who dishonors you I will curse, and in you all the families of the earth shall be blessed." So Abram went, as the LORD had told him, and Lot went with him. Abram was seventy-five years old when he departed from Haran.
Hebrews 11:8-10 By faith Abraham obeyed when he was called to go out to a place that he was to receive as an inheritance. And he went out, not knowing where he was going. By faith he went to live in the land of promise, as in a foreign land, living in tents with Isaac and Jacob, heirs with him of the same promise. For he was looking forward to the city that has foundations, whose designer and builder is God.
Life Application: We Can Trust That God Will Hold And Protect Us

Psalms 9:9 The LORD is a stronghold for the oppressed, a stronghold in times of trouble.

Psalms 27:1 The LORD is my light and my salvation; whom shall I fear? The LORD is the stronghold of my life; of whom shall I be afraid?

Ephesians 6:10-13 Finally, be strong in the Lord and in the strength of his might. Put on the whole armor of God, that you may be able to stand against the schemes of the devil. For we do not wrestle against flesh and blood, but against the rulers, against the authorities, against the cosmic powers over this present darkness, against the spiritual forces of evil in the heavenly places. Therefore take up the whole armor of God, that you may be able to withstand in the evil day, and having done all, to stand firm.
Trust The Lord!
We should be thankful that God inspired men to write down His words.  It is for our learning even today. We see from the heroes of faith that God promised and delivered. As life goes on, the more we experience, the more our trust [faith] grows.  I like how Paul said it in Romans 5:1-5 (KJV):
Therefore being justified by faith, we have peace with God through our Lord Jesus Christ: By whom also we have access by faith into this grace wherein we stand, and rejoice in hope of the glory of God. And not only so, but we glory in tribulations also: knowing that tribulation worketh patience; And patience, experience; and experience, hope: And hope maketh not ashamed; because the love of God is shed abroad in our hearts by the Holy Ghost which is given unto us.
Trust and faith — they work well together!
Sources:
The Holy Bible, King James Version
The Holy Bible, English Standard Version
"Scripture quotations are from The Holy Bible, English Standard Version® (ESV®), copyright © 2001 by Crossway, a publishing ministry of Good News Publishers. Used by permission. All rights reserved."
[1] http://www.merriam-webster.com
Image: Tina Phillips / FreeDigitalPhotos.net