Paul said he was not ashamed of the gospel, so what did he mean by that? Are we ever in danger of being ashamed of the gospel?
The Gospel
If we want to know what the gospel is, we should go straight to the source, or straight to God and His Word, and we do that by quoting Jesus in Mark 1:14-15, where it says, "Now after John was arrested, Jesus came into Galilee, proclaiming the gospel of God, and saying, "The time is fulfilled, and the kingdom of God is at hand; repent and believe in the gospel." Apparently, Jesus did not begin His earthly ministry until after John the Baptist finished his, and John's ministry was over after being put in prison, and later, being beheaded. We know that because it says, "Now after John was arrested, Jesus came into Galilee, proclaiming the gospel of God,"  but more importantly, Jesus tells us that the gospel included repentance and belief. If we believe, we trust, and if we trust, we have faith, and so if we trust in Christ, we will be saved, but even grace does not come by works, because it's a free gift (Eph 2:8-9). The only place works have in our salvation comes after we are saved, and God has ordained good works for us to walk in, or do (Eph 2:10), but not in order to be saved, but because we are saved. When God gives us His grace, He is not giving us what we deserve, but what we need, so the gospel is believing in God bringing us to repentance and faith in Jesus Christ, and the reason it says the kingdom of God was at hand was because Jesus was there. He is the King of that kingdom, so when God brings a person to repentance (2 Tim 2:24-26) and they put their trust in Christ, they will be saved.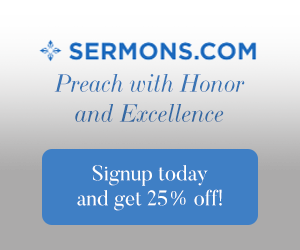 Sins of Omission
There are sins of commission and then there are sins of omission, but I think sins of omission might be worse. Sins of the flesh get us all, and we all sin far too easily, but when we see something that needs to be done, like seeing a brother in need, and do nothing, that is sin. The Apostle John wrote, "if anyone has the world's goods and sees his brother in need, yet closes his heart against him, how does God's love abide in him"  (1 John 3:17)? Good question, isn't it? James writes on this same subject and says, "If a brother or sister is poorly clothed and lacking in daily food and one of you says to them, "Go in peace, be warmed and filled," without giving them the things needed for the body, what good is that" (James 2:15-16)? What good is it? To God, it's good for nothing (Matt 25:41-43). When we are saved, we confess with our mouth by telling our family, our friends, and our co-workers.   The Apostle Paul writes, "if you confess with your mouth that Jesus is Lord and believe in your heart that God raised him from the dead, you will be saved" (Rom 10:9). The word "confess" means to "agree with," or "be in agreement," so we are in agreement with God over our sins, and that's why it is "with the mouth one confesses" (Rom 10:10), and I believe this means we confess Him publically. This isn't whispering our profession of faith but confessing it before men, otherwise, Jesus has something to say about that as He says, "And I tell you, everyone who acknowledges me before men, the Son of Man also will acknowledge before the angels of God,, but the one who denies me before men will be denied before the angels of God" (Luke 12:8-9). We can deny Christ by our silence by failing to tell others of Christ. This is what's called a sin of omission.
Ashamed of the Gospel
I remember witnessing to a man years ago and he told me he was already saved, so I asked him, "How did your family, friends or co-workers take it?" He hesitated for a long time and said, "Well, actually, I haven't told anyone. I know they wouldn't like it." I couldn't really say anything because that was me for many years…I was a private eye, underground, and undercover believer in Christ….only my wife, my children, and I knew about it, next to God. That was sad, but the Spirit of God convicted me of that, and today, I'm a little bolder for Christ than I used to be, although I still get a good cardiovascular workout every time I witness. It still makes my palms sweaty and my heart races a bit, but at least I'm sharing Christ…even if it's badly! That's better than zipping the lip like I did for so many years. Apparently, I was ashamed of the gospel, or really, ashamed to admit I was a believer to people, but that's similar to being ashamed of Christ by denying Him publicly. The Spirit tried to make me see my need to witness for several years, but fear kept creeping in. When the Apostle Paul was mentoring Timothy, some of the language suggests that Timothy was a bit reluctant to proclaim Christ, otherwise why would Paul tell Timothy, "Therefore do not be ashamed of the testimony about our Lord, nor of me his prisoner, but share in suffering for the gospel by the power of God" (2 Tim 1:8). Since Paul was in prison when he wrote this, maybe Timothy was afraid he'd be next. We don't know for sure, but obviously, Paul was not ashamed of the gospel, or ashamed of Christ, because he says, "I was appointed a preacher and apostle and teacher, which is why I suffer as I do. But I am not ashamed, for I know whom I have believed, and I am convinced that he is able to guard until that day what has been entrusted to me" (2 Tim 1:11-12). Elsewhere, Paul says, "I am not ashamed of the gospel, for it is the power of God for salvation to everyone who believes, to the Jew first and also to the Greek" (Rom 1:16).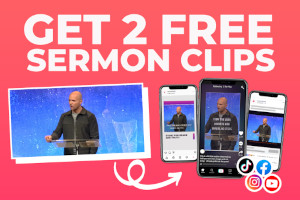 Conclusion
We established the fact that if we are ashamed of the gospel then we may be ashamed to share Christ, but we can't use the excuse, "Well, I'm shy…I don't want to offend anyone," because offense will come. Count on it. If there's no persecution in your life, then either you're not sharing your faith regularly with others and living a holy life, or you are ashamed of the gospel, and possibly, ashamed of Christ. Please repent of this and put your trust in His Word, because God's Word has the very power of God in it (Isaiah 55:11; Rom 1:16; 1 Cor 1:18; Heb 4:12-13). It is by God's Spirit, and by God's Word, that God regenerates a person, and after that, the person suddenly has something so precious that all the wealth in the universe couldn't buy it…but ironically, it's free (Eph 2:8-9). It's like we hold the cure for cancer but don't want to share it, and we have something infinitely better…a cure for sin. Why would we ever want to keep such good news to ourselves? Maybe it's because we're ashamed of the gospel, or ashamed of Christ, and that's a very serious circumstance to be in.
Take a look at this related article: How to Share the Gospel with Family
Resource – Scripture quotations are from The Holy Bible, English Standard Version® (ESV®), Crossway Bibles. (2007). ESV: Study Bible : English standard version. Wheaton, Ill: Crossway Bibles. Used by permission. All rights reserved.