Getting someone to speak about salvation and especially their understanding of salvation is sometimes a very difficult task. Sometimes it is because they simply do not understand the meaning of the word. Other times it is because they think they need to know so much more about the Bible before they can share salvation with others. But you know what? There is nothing in the Bible that actually says you need to be a great teacher, preacher or evangelist to share salvation with others. Just look at a few of the people in the Bible that God used to tell His salvation story:
Moses was an unknown Hebrew baby, condemned to death by the rule of the land before God granted him salvation through the enemy of his people.
Noah was a simple man and yet God used him to build the ark and grant salvation from the great flood for his family.
Mary of Nazareth was a common Jewish woman that God chose as the vessel to bring the Lord of salvation to Earth.
The list goes on as the message of salvation and the promised Deliverer is woven from Genesis to Revelation. It is such a great message that preachers still preach it, evangelists still shout it, singers still sing it and common folks share it with strangers. Here are just 24 Christian salvation quotes.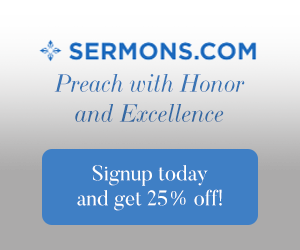 Featured Christian Salvation Quote: "I think there are many who would like to be saved but have been presented the faulty idea that repentance is turning from sin and therefore they are convinced that they cannot be saved. Oh, if we would only make salvation plain and explain to men that we are not saved by doing anything; rather we are saved by trusting in what Jesus has already done." ~ Curtis Hudson, Preacher
From a Famous Pastor/Author: Charles Haddon Spurgeon
From the Word of God I gather that damnation is all of man, from top to bottom, and salvation is all of grace, from first to last. He that perishes chooses to perish; but he that is saved is saved because God has chosen to save him.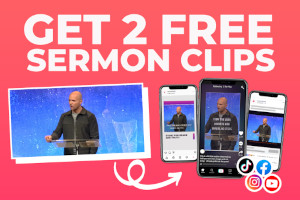 Not that our salvation should be the effect of our work, but our work should be the evidence of our salvation.
Let this be to you the mark of true Gospel preaching – where Christ is everything, and the creature is nothing; where it is salvation all of grace, through the work of the Holy Spirit applying to the soul the precious blood of Jesus.
From a Shoe Salesman Turned Evangelist: D.L. Moody
The thief had nails through both hands, so that he could not work; and a nail through each foot, so that he could not run errands for the Lord; he could not lift a hand or a foot toward his salvation, and yet Christ offered him the gift of God; and he took it. Christ threw him a passport, and took him into Paradise.
Salvation is worth working for. It is worth a man's going round the world on his hands and knees, climbing its mountains, crossing its valleys, swimming its rivers, going through all manner of hardship in order to attain it. But we do not get it in that way. It is to him who believes.
I believe hundreds of Christian people are being deceived by Satan now on this point, that they have not got the assurance of salvation just because they are not willing to take God at His word.
The grace of God hath power to bring salvation to all men, and if a man is unsaved it is because he wants to work it out; he wants to receive salvation in some other way than God's way; but we are told that "he that climbeth up another way, the same is a thief and a robber.
From Other Common Men Turned Preachers/ Evangelists/Missionaries:
Salvation is from our side a choice, from the divine side it is a seizing upon, an apprehending, a conquest by the Most High God. Our "accepting" and "willing" are reactions rather than actions. The right of determination must always remain with God. ~ A.W. Tozer, Preacher
Surely scripture is right when it makes the sin of sins that unbelief, which is at bottom nothing else than a refusal to take the cup of salvation. Surely no sharper grief can be inflicted upon the Spirit of God than when we leave His gifts neglected and unappropriated. ~ Alexander MacLaren, Pastor
I am not the author of the plan of salvation, but I am responsible for the way I preach it. ~ Billy Sunday, Evangelist
And now let me address all of you, high and low, rich and poor, one with another, to accept of mercy and grace while it is offered to you; Now is the accepted time, now is the day of salvation; and will you not accept it, now it is offered unto you? ~ George Whitefield, Preacher & Evangelist

Christians do not practically remember that while we are saved by grace, altogether by grace, so that in the matter of salvation works are altogether excluded; yet that so far as the rewards of grace are concerned, in the world to come, there is an intimate connection between the life of the Christian here and the enjoyment and the glory in the day of Christ's appearing. ~ George Mueller, Missionary
From Some of Today's Christian Leaders
The protestant martyrs and their monuments testify to the fact that they died, not on account of ecclesial differences, but because the issue was the way of salvation. ~ Alistair Begg, Pastor
To attempt to pay for salvation with church membership, prayers, or good deeds is an insult to Christ, who paid the full price–and is a rejection of the gift of God's grace. ~ Dave Hunt, Radio Commentator & Author
We could not take one step in the pursuit of holiness if God in His grace had not first delivered us from the dominion of sin and brought us into union with His risen Son. Salvation is by grace and sanctification is by grace. ~ Jerry Bridges, Author
Salvation is not verified by a past act, but by present fruitfulness. ~ John MacArthur, Preacher & Author
I came all this way for a reason. Today is the day of salvation. Trust Jesus to save you. Then be sincere as God knows a pretender., ~ Kirk Cameron, Actor & Evangelist
If the final decision for the salvation of fallen sinners were left in the hands of fallen sinners, we would despair all hope that anyone would be saved. ~ R.C. Sproul, Pastor & Theologian
Sin came through the pride of Lucifer and salvation came through the humility of Jesus. ~ Zac Poonen, Bible Teacher & Preacher
From the Bible
The Lord is my light and my salvation; whom shall I fear? the Lord is the strength of my life; of whom shall I be afraid? ~ Psalms 27:1
Lift up your eyes to the heavens, and look upon the earth beneath: for the heavens shall vanish away like smoke, and the earth shall wax old like a garment, and they that dwell therein shall die in like manner: but my salvation shall be for ever, and my righteousness shall not be abolished. ~ Isaiah 51:6
For I am not ashamed of the gospel of Christ: for it is the power of God unto salvation to every one that believeth; to the Jew first, and also to the Greek. ~ Romans 1:16
That we should be to the praise of his glory, who first trusted in Christ. In whom ye also trusted, after that ye heard the word of truth, the gospel of your salvation: in whom also after that ye believed, ye were sealed with that holy Spirit of promise, which is the earnest of our inheritance until the redemption of the purchased possession, unto the praise of his glory. ~ Ephesians 1:12-14
What Christian quotes about salvation have you heard? Share it in the comments below.
Read some more about salvation in this article:
Resource – The Holy Bible, King James Version. YouTube video "Salvation Song" by Stuart Townend