Does the Bible require anointing oil and prayer cloths? Do these have special power? What does the Bible say about prayer cloths and anointing with oil?
Commands for the Sick
The Bible says that we ought to pray for one another.  James asks, "Is anyone among you sick? Let him call for the elders of the church, and let them pray over him, anointing him with oil in the name of the Lord. And the prayer of faith will save the one who is sick, and the Lord will raise him up. And if he has committed sins, he will be forgiven. Therefore, confess your sins to one another and pray for one another, that you may be healed. The prayer of a righteous person has great power as it is working" (James 5:14-16). First of all, the sick person is to "call for the elders of the church" to "pray over" them, and then, "anoint [them] with oil in the name of the Lord." The elders are not told to go to the sick person; the sick person must humble themselves and ask for the elders to pray for them.  James also tells us to confess our sins to one another, but I don't think this means we confess every single sin we have committed. Perhaps James is writing about a sin related to the sickness the person was afflicted with. Whatever the case is, the sick person must call or request prayers from the elders when they're sick. Even those who sought healing from Jesus came to Him. Jesus never forcefully laid hands on anyone to be healed. Notice it says, "they sent around to all that region and brought to him all who were sick" (Matt 14:35), so let the sick person request prayers. Anyway, I think it's a bad idea for the elders to come on their own and all show up at a sick person's door. It's an entirely different situation when the sick person is expecting the elder or elders to come over.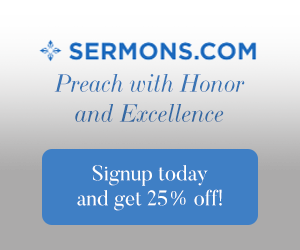 Anointing with Oil
Being anointed with oil goes all the way back to the Old Testament where the priests were anointed for service to the Lord. Oil seems to be representative of the Holy Spirit, but it also represents God's placing His authority on someone. In Exodus 30:30-32 it says, "You shall anoint Aaron and his sons, and consecrate them, that they may serve me as priests.  And you shall say to the people of Israel, 'This shall be my holy anointing oil throughout your generations.  It shall not be poured on the body of an ordinary person, and you shall make no other like it in composition. It is holy, and it shall be holy to you." Kings were also anointed, as was King David. Psalm 89:19b-21 says, "I have exalted one chosen from the people. I have found David, my servant with my holy oil I have anointed him, so that my hand shall be established with him; my arm also shall strengthen him." And the redeemed of God "are a chosen race, a royal priesthood, a holy nation, a people for his own possession, that you may proclaim the excellencies of him who called you out of darkness into his marvelous light" (1st Pet 2:9), so we too are anointed, but the anointing we receive is that of the Holy Spirit, and how appropriate since we too are called to be kings and priests.
Prayer Cloths
The idea of prayer cloths may not be from the Bible at all. There are a few churches out there that still use prayer cloths when someone is unable to go to the sick person. For example, if someone calls upon the elders to be anointed for a sickness, the elder might not be able to come. He could be out of the area, he could be sick, or there may be some other reason, so he could pray over the prayer cloth and have someone else bring it to the sick person. Perhaps the reason some churches use the prayer cloth is from Paul's example in the Book of Acts, where it says, "And God was doing extraordinary miracles by the hands of Paul, so that even handkerchiefs or aprons that had touched his skin were carried away to the sick, and their diseases left them and the evil spirits came out of them" (Acts 19:11-12), but notice that it is God who "was doing extraordinary miracles by the hands of Paul," and not Paul himself. The miraculous healings through contact with Paul's handkerchiefs or aprons was God's doing, not Paul's, so there was no special power in the cloths; rather, it was the power of God that healed them. This means there is no power in the oil or in the cloths. All the power comes from God and only from God and only for the glory of God. Besides, this was a time in the church where they did not have the New Testament writings. They had some of Paul's letter perhaps, and later, even James and Peter's, but the miracles that were so prevalent in the early church was meant to establish that the church was indeed of God and not of men, but as the church began to be more established and grew, the miracles became less frequent. Of course God can and still does miracles, but even with prayer cloths and being anointed with oil, it is always God's prerogative to heal or not. Being anointed dozens of times, and having dozens of prayer cloths laid upon someone, does not guarantee healing.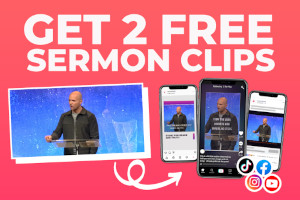 Conclusion
If you looked up prayer cloths on the Internet, there are hundreds and hundreds to choose from…for a price, and I find that sad. One was listed at $89.95. Selling prayer cloths with the promise of God's healing is worse than being a false prophet. Trying to make money on others who are sick, and then give them false hope, is something they should be ashamed of. I found the very same thing to be true of anointing oil. One was "on sale" and was imported from Israel, for only $195.95. And, even better, they can "express ship it" or "overnight," it…but again…for a price.  I can see using oil to anoint the sick because it is biblical (James 5:14). Our church uses olive oil because of the symbolism of it in the Bible, but the oil is only symbolic of God's involvement, and it is not God's power in itself. That's because the oil has no special power, and neither do the prayer cloths (which to me are not biblical at all). I hope this has helped define what the Bible says about prayer cloths and anointing oil…and it is precious little.
Read more here: Top 10 Bible Verses About Anointing and Oil
Resource – Scripture quotations are from The Holy Bible, English Standard Version® (ESV®), Crossway Bibles. (2007). ESV: Study Bible : English standard version. Wheaton, Ill: Crossway Bibles. Used by permission. All rights reserved.