How can you use your life experience to help mentor others?
Paul Mentors Titus
Everyone needs a mentor and no one will ever outgrow their need for a mentor just as no one will ever outgrow the need to be mentored. I believe that every Timothy needs a Paul (or a mentor) but also every Paul (mentor) needs to be mentoring someone else like Paul did Timothy and apparently Titus. If you read the Book of Titus and 1 and 2 Timothy, you can plainly read what Paul is instructing Titus and Timothy in. Paul reminded Titus to "teach what accords with sound doctrine" (Titus 2:1) and to "Show yourself in all respects to be a model of good works, and in your teaching show integrity, dignity, and sound speech that cannot be condemned, so that an opponent may be put to shame, having nothing evil to say about us" (Titus 2:7-8) and as you, Titus "Declare these things; exhort and rebuke with all authority. Let no one disregard you" (Titus 2:15). If Paul were face to face with Titus, instead of in letter, he would tell Titus to "Remind them to be submissive to rulers and authorities, to be obedient, to be ready for every good work, to speak evil of no one, to avoid quarreling, to be gentle, and to show perfect courtesy toward all people" (Titus 3:1-2) so a mentor, like Paul was to Titus, must instruct the one who's being mentored and to live what he was taught.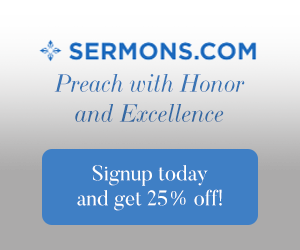 Paul Mentors Timothy
Timothy was considered "my true child in the faith" (1 Tim 1:2) to Paul since he was concerned that "certain persons not to teach any different doctrine, 4 nor to devote themselves to myths and endless genealogies, which promote speculations rather than the stewardship from God that is by faith" (1 Tim 1:3b-4) since some "have wandered away into vain discussion, desiring to be teachers of the law, without understanding either what they are saying or the things about which they make confident assertions" (1 Tim 1:6-7). Paul entrusted Timothy for sticking to the purity of the gospel (1 Tim 3:18). Part of Paul's mentoring was to ensure that pastors and deacons are biblically qualified (1 Tim 3:1-13). A final warning comes from Paul that "in later times some will depart from the faith by devoting themselves to deceitful spirits and teachings of demons" (1 Tim 4:1) so "If you put these things before the brothers, you will be a good servant of Christ Jesus, being trained in the words of the faith and of the good doctrine that you have followed. Have nothing to do with irreverent, silly myths. Rather train yourself for godliness" (1 Tim 4:6-7). Paul's final instructions to Timothy was for him to "Command and teach these things" and "let no one despise you for your youth, but set the believers an example in speech, in conduct, in love, in faith, in purity" (1 Tim 4:11-12). Paul, near the end of 1 Timothy, gave Timothy final instructions for how the church and the congregants should function and behave (1 Tim 5).
Paul's Last Mentoring
Paul, in the very last letter he ever wrote, just prior to his death, gave Timothy final instructions for the church to "remind them of these things, and charge them before God not to quarrel about words, which does no good, but only ruins the hearers. Do your best to present yourself to God as one approved, a worker who has no need to be ashamed, rightly handling the word of truth" (2 Tim 2:14-15). Timothy, being a young man, was told to "flee youthful passions and pursue righteousness, faith, love, and peace, along with those who call on the Lord from a pure heart. Have nothing to do with foolish, ignorant controversies; you know that they breed quarrels" (2 Tim 2:22-23). Near the time of Paul's departure from this life, Paul gave a final warning "that in the last days there will come times of difficulty. For people will be lovers of self, lovers of money, proud, arrogant, abusive, disobedient to their parents, ungrateful, unholy, heartless, unappeasable, slanderous, without self-control, brutal, not loving good, treacherous, reckless, swollen with conceit, lovers of pleasure rather than lovers of God, having the appearance of godliness, but denying its power" so "Avoid such people" (2 Tim 3:1-5) so "continue in what you have learned and have firmly believed, knowing from whom you learned it and how from childhood you have been acquainted with the sacred writings, which are able to make you wise for salvation through faith in Christ Jesus. All Scripture is breathed out by God and profitable for teaching, for reproof, for correction, and for training in righteousness, that the man of God may be complete, equipped for every good work" (2 Tim 3:14-17).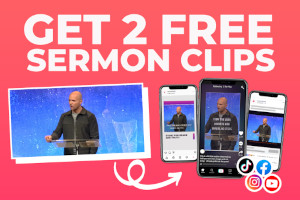 You as a Mentor
You can't teach experience from a textbook. My seminary training could never substitute book learning with lifetime experience. In fact, my failures taught me more about myself than my successes ever did. Make sure to be transparent with the one you're mentoring so that they can be transparent with you and others. Paul was extraordinarily humble and considered himself the chief of sinners and least of all the apostles, even though he may have actually been the least of all sinners and the greatest of all the apostles. If you can't be honest with your mentor about all your failures, the one you're mentoring will not tell you his or her mistakes but also, they might feel that you've set the bar so high as to make it impossible for anyone to reach. I believe that every man needs to be mentoring a younger man in the faith and every woman needs to be mentoring a younger woman so in turn, these young men and women can help others by what you've taught them from your own experiences but also they can mentor someone else someday and that unbroken circle of mentor-mentored can continue until the return of Jesus Christ.
Conclusion
I remind the young man that I am mentoring, who will someday soon take my place, to "Keep a close watch on yourself and on the teaching. Persist in this, for by so doing you will save both yourself and your hearers" (1 Tim 4:16) just as my mentor said to me, Paul said to Timothy, "O man of God, flee these things. Pursue righteousness, godliness, faith, love, steadfastness, gentleness. Fight the good fight of the faith. Take hold of the eternal life to which you were called and about which you made the good confession in the presence of many witnesses. I charge you in the presence of God, who gives life to all things, and of Christ Jesus, who in his testimony before Pontius Pilate made the good confession, to keep the commandment unstained and free from reproach until the appearing of our Lord Jesus Christ" (1 Tim 6:11-14).
Related reading: What is Discipleship?
Resource – Scripture quotations are from The Holy Bible, English Standard Version® (ESV®), copyright © 2001 by Crossway, a publishing ministry of Good News Publishers. Used by permission. All rights reserved.