The Bible mentions mercy frequently.  What are some of the more profound Bible verses about mercy?  What Bible verses are your favorites when it talks about mercy?
A Definition of Mercy
My own personal definition about mercy is this:  Mercy is where we do not really get what we truly deserve. In other words, if God was not merciful, we would receive the full measure of His wrath upon sinful human beings.  God was not merciful to Jesus on the cross because the entire wrath of God was poured out on Him for what should have been ours.  Webster defines mercy in a somewhat different manner but I still like it: It is compassion or forbearance shown especially to an offender…showing leniency.  Mercy in a sense is just the opposite of grace as mercy is that which we don't get but we do deserve (God's wrath) and grace is that which we do get but don't deserve (because of our sins). Let's see some of the most powerful Bible verses on mercy to see what God defines as mercy and His definition supersedes that of any one given by mankind.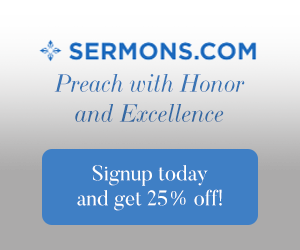 Matthew 9:13 "Go and learn what this means, 'I desire mercy, and not sacrifice.' For I came not to call the righteous, but sinners."
Jesus was saying this to the Pharisees.  They scorned Jesus for eating with tax collectors and sinners.  They completely missed the point. Jesus was a friend of sinners but an enemy to those who were "religious" or self-righteous.  Jesus' point was that He came to save that which was lost and not to those who believed that they were already righteous.  There is more hope for a murderer than one who thinks that they don't need forgiveness because they religious leaders believed that their works were a sufficient sacrifice to God.  Those who don't believe they need mercy will not receive it but those who know they need it, will!
Jude 1:22-23 "And have mercy on those who doubt;  save others by snatching them out of the fire; to others show mercy with fear, hating even the garmentstained by the flesh."
This verse is very special because Jude was saying that we ought to have mercy on those who are in doubt.  What does he mean by doubt?  I believe it is the doubt of those who think that they are too bad to be saved and don't have a chance.  Jude must have been talking about witnessing because in the next verse he contrasts the gospel presentation of mercy with one of fear.   I cannot count the number of people that I have counseled in presenting the gospel that believe that they have done too much to ever be forgiven.  Telling them about God's mercy and having mercy on those who will eternally perish without Christ is indeed being merciful.  Others are more resistant and full of pride and so they may need to be told that God is angry at the sinner every day (Psalm 7:11) and that His wrath is upon those who refuse to humble themselves, repent, and fear Him.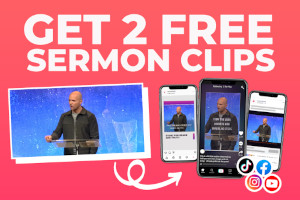 Second Chronicles 30:9 "For if you return to the Lord, your brothers and your children will find compassion with their captors and return to this land. For the Lord your God is gracious and merciful and will not turn away his face from you, if you return to him."
God always give room for repentance as He did even for ancient Israel. Even though they had forgotten God He had not forgotten them.  Even though they had made and worshipped idols which were only carven images, He told them that He would be merciful to them if they returned (repented) to Him.  He promised to not "turn away His face" from them if they would repent.  Consequently, we see that "God is gracious and merciful" even when we are disobedient.  In this verse, God actually mentions grace (as in His graciousness) and mercy in the same sentence.  Today we can receive Gods' grace as a free gift and thus escape what we rightly deserve (called mercy).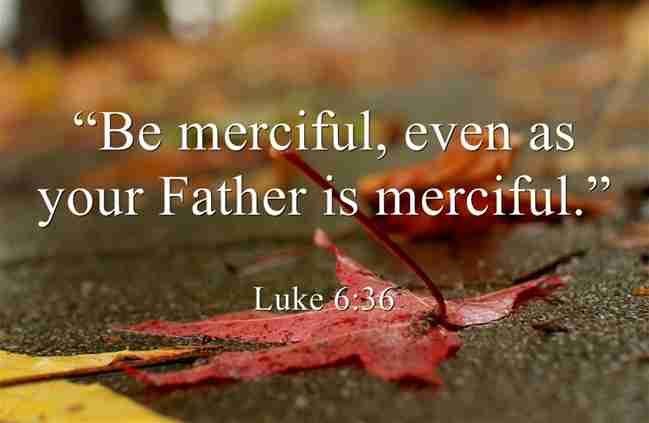 Luke 6:36 "Be merciful, even as your Father is merciful."
If we would have the same mercy on others that God had on us, then we could win many non-believers to Christ, even those who consider us as their enemies.  In the previous verse (Luke 6:35) Jesus was telling us to "love our enemies, and do good" to them (Luke 6:35).  If we really understand just how merciful God has been to us then I believe we would be more merciful to those who hate us and persecute us.  Why?  Because God first loved us when we were still sinners and Jesus died for us while we were still His enemies (Rom 5:8).
Matthew 5:7 "Blessed are the merciful, for they shall receive mercy."
This is similar to Luke 6:36 in the sense that since God has been merciful to us, we ought to be merciful to others.  If we give mercy, we will receive mercy.  Not only that, if we are merciful, God promises us a blessing and who wouldn't want a blessing from God?
Psalm 86:5 "For you, Lord, are good, and ready to forgive; and plenteous in mercy to all them that call on you."
If you were a convicted criminal and headed to jail, you would want mercy wouldn't you?  God's mercy is called "plenteous" and available to "all that call on" on Him.  There is no qualification to receive God's mercy except for calling upon Him.  He is "good, and ready to forgive" which is what mercy is all about.  I for one am glad that His abundant mercy is available to "all them that call on" Him and that includes me!
Hebrews 4:16 "Let us therefore come boldly to the throne of grace, that we may obtain mercy, and find grace to help in time of need."
This is not written to unbelievers for they cannot even enter the presence of God unless they have the righteousness of Christ (2 Cor 5:21).  This is written for those who have trusted in Christ for through Him we can obtain mercy and find the grace we need at the time we need it.  Why would we need mercy though if we are already saved?  It is because we need to keep short accounts with God and confess our sins daily and plead for His mercy each and every day.  This mercy might be to help alleviate some of the consequences of the sins we have committed.
Exodus 34:6-7 "The Lord passed before him and proclaimed, "The Lord, the Lord, a God merciful and gracious, slow to anger, and abounding in steadfast love and faithfulness, keeping steadfast love for thousands, forgiving iniquity and transgression and sin, but who will by no means clear the guilty, visiting the iniquity of the fathers on the children and the children's children, to the third and the fourth generation."
These verses are very powerful because He is abounding in a steadfast love, His faithfulness, His forgiving iniquity, transgressions, and sin which is all connected to His mercy.  Many times God could have just as easily wiped Israel from off the face of the earth but God is longsuffering because He is merciful. He is forgiving, time and again, with Israel and with us, and slow to anger…He is all of these things because He is merciful.
First Samuel 9:16 "Tomorrow about this time I will send to you a man from the land of Benjamin, and you shall anoint him to be prince over my people Israel. He shall save my people from the hand of the Philistines. For I have seen my people, because their cry has come to me."
This reminds me of the time when God looked down at Israel in their bondage and suffering while in Egypt. Here God tenderly addresses the prophet Samuel and tells him that I have seen my people and their cry came up to My ears.  God heard them and responded with mercy.  This sounds very much like what He told Moses when He was moving to deliver Israel from Egypt which was also a great act of mercy (Ex 3:7).  He is still delivering people today and He still is hearing their cries and having mercy upon all who would call upon Him.
Nehemiah 9:28 "But after they had rest they did evil again before you, and you abandoned them to the hand of their enemies, so that they had dominion over them. Yet when they turned and cried to you, you heard from heaven, and many times you delivered them according to your mercies."
This shows just how deep God's oceans of mercy are.  Time and time again Israel did evil before God and God allowed them to be taken into captivity.  Even this was a merciful act because trials often bring us to our knees and as a loving father chastens his own, so too does our God chasten every child of His (Heb 12:6).  God's discipline is actually part of His mercy because if He never disciplined us it would mean that He really didn't care about us.  He could have just give up on us and let us wallow in our own misery but God frequently brings us back to Himself by the fiery trials that afflict us.  David said that "it was good that I was afflicted" so that He might learn something from God (Psalm 119:71).  How many times has God delivered us?  He has delivered me from my own self so many times I've lost track…but is has always been "according to [His] mercies."
Conclusion
We had a beautiful cocker spaniel that was so beloved by our family. We considered him family. One day he began to get sick…very sick.  We took him to the vet.  The vet said that he had distemper and was going to die.  We didn't want to lose him so the vet did all he could but in the end he said that there was nothing that he could really do.  We kept him for a while but as he got weaker and weaker and he could barely even walk. That's when we knew that we had to put him to sleep. It was selfish of us to keep him alive as long as possible so as much as it hurt we needed to put him out of his misery and so the vet put him to sleep.  No one wants an animal to suffer and to just keep him alive up until the day he died would have meant that he had a few more weeks or months with us but he would have suffered in the meantime.  The merciful thing to do was to put him to sleep and so we did.  That is mercy, but the mercies of God are so much more than that.  He wants to extend His mercy to you and give you His grace but you must first humble yourself, bow down to Him, repent of your sins, confess them all to God, see your desperate need for a Savior…and then put your trust in Jesus Christ.  Then you too will receive God's mercy…something none of us deserve but that's exactly why God is slow to anger, longsuffering, and forbearing.  Yes, our God is "good, and ready to forgive; and plenteous in mercy to all them that call on" Him.
"Scripture quotations are from The Holy Bible, English Standard Version® (ESV®), copyright © 2001 by Crossway, a publishing ministry of Good News Publishers. Used by permission. All rights reserved."