Why does God allow such pain in our lives? Can something good come out of that pain?
No Pain, No Gain
Have you heard of the adage, "no pain, no gain?" I know it's true because I have experienced the pain of working out, or working at a laborious job. I was a janitor for 7 years scrubbing floors, cleaning toilets, and taking out the trash for a big factory. I told them I could do it all by myself (with God's help, I prayed), but while I worked as a janitor, I went to night school, and later seminary part time, so during this 7 year period, I worked a 40+ hour job, pastored a church, and went to school, nearly full time for the last 2 years. It was painful to say the least, but after all this pain, I could finally exhale and say, "I'm so glad God brought me through this grind. I couldn't have done it without Him." That temporary pain brought me a good deal of gain, including a biblically-based theological degree at Moody, and this was so that I'd know what I'm doing behind the pulpit. Did I feel like giving up? Definitely yes, but was it worth it? 100 times and more! What kept me going was what kept Jesus focused…the joy set before Him (Heb 12:2), although Jesus' suffering was infinitely more than I could ever go through, but thinking about the coming of the Lord and the end of suffering (Rev 21:4) can better help us endure this life. It's what kept me going as a janitor/pastor/college student.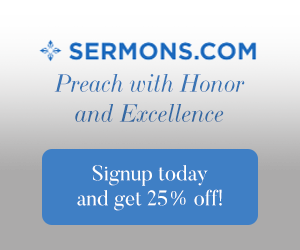 Purposes of Pain
The Apostle Paul wrote, "We are afflicted in every way, but not crushed; perplexed, but not driven to despair; persecuted, but not forsaken; struck down, but not destroyed; always carrying in the body the death of Jesus, so that the life of Jesus may also be manifested in our bodies" (2nd Cor 4:8-10), but there was a reason for that. Paul says it was because "we who live are always being given over to death for Jesus' sake, so that the life of Jesus also may be manifested in our mortal flesh" (2nd Cor 4:11). Paul wanted others to see Jesus in Him. Marvelous! This gives us a godly perspective from which to view our pain, and why Paul could say, "Though our outer self is wasting away, our inner self is being renewed day by day.  For this light momentary affliction is preparing for us an eternal weight of glory beyond all comparison" (2nd Cor 4:16-17). I'm being biblical because my outward self is wasting away, but hopefully, through these bodily and mental afflictions, I can glorify God, and hopefully, point others toward Christ. Besides, Paul is right…it is only temporary compared to eternity, and why Paul considered "the sufferings of this present time are not worth comparing with the glory that is to be revealed to us" (Rom 8:18). Did my 7 years of hard labor feel temporary and light? Certainly not, but it was when I see it placed against the backdrop of eternity.
The Image of Christ
Every believer should have the goal of becoming more like Christ. We were originally made in the image of God, but when that image was marred in the Garden, God had to remake us into His own image, and when we're being shaped into the image of Christ, we're being shaped into the same likeness as the Father is, since Jesus says, "If you have seen Me, you have seen the Father" (John 14:9). Do you seek to share in the things of Christ? I'm sure you do, but what if it includes suffering, rejection, scorn, job loss, and for some of our brothers and sisters around the world, death? Paul wanted to know Christ so badly that he was willing to enter into the sufferings of Christ, and he certainly did that! I asked for a show of hands one time and asked, "How many want to know Christ better?" Of course, every single hand shot up, so I told them how they can do that. Paul tells us, just "as we share abundantly in Christ's sufferings, so through Christ we share abundantly in comfort too" (1st Cor 1:5). No Christian should be surprised when they experience pain in their life, as "though something strange were happening to you.  But rejoice insofar as you share Christ's sufferings, that you may also rejoice and be glad when his glory is revealed" (1st Pet 4:12b-13). The Apostle Peter seems to be saying that we will rejoice more at Christ's appearing if we've suffered more for Christ, so the more afflictions we have in this life, the greater our rejoicing will be at His appearing. I can see that.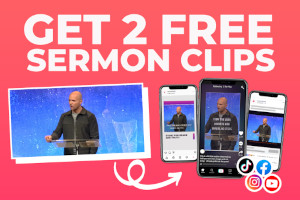 Suffering's Blessing
A butterfly struggles mightily to get out of its cocoon. By the time it gets out, it's exhausted, but this struggle to get out has strengthened the butterfly's wings enough so that it can fly. If someone had freed the butterfly, then the butterfly would not have been able to fly, and most likely, it would have been eaten by a predator, so with this in mind, "even if you should suffer for righteousness' sake, you will be blessed" (1st Pet 3:14), because "Blessed are those who are persecuted for righteousness' sake, for theirs is the kingdom of heaven" (Matt 5:10), and in fact, "Blessed are you when others revile you and persecute you and utter all kinds of evil against you falsely on my account." (Matt 5:11). So what should our response be to this kind of treatment? Should we call a lawyer, call the ACLU, or try to retaliate? You already know, don't you? "Rejoice and be glad, for your reward is great in heaven, for so they persecuted the prophets who were before you" (Matt 5:12), so "Love your enemies, do good to those who hate you, bless those who curse you, pray for those who abuse you" (Luke 6:27-28).
Conclusion
What is right is not always popular, and what is popular, is not always right, so if you stand firm on your faith in Christ, you will receive persecution and you will suffer for it. The surprising thing would be if you were never persecuted. Something's very wrong if you've never suffered for your faith. And what would even be worse is, "when all people speak well of you, for so their fathers did to the false prophets" (Luke 6:26). Paul says if you are a child of God, then you are "heirs of God and fellow heirs with Christ, provided we suffer with him in order that we may also be glorified with him" (Rom 8:17). I can take a little more suffering if I know it's going to glorify Him, and that we'll rejoice all the more at His appearing if we've suffered more for Him.
Read more about pain in the Bible: Bible Verses About Pain
Resource – Scripture quotations are from The Holy Bible, English Standard Version® (ESV®), Crossway Bibles. (2007). ESV: Study Bible : English standard version. Wheaton, Ill: Crossway Bibles. Used by permission. All rights reserved.