Can believers fall into apostasy? What are warning signs you or someone you know is falling into apostasy?
What is Apostasy?
The word apostasy comes from the Latin word, "apostasia," and means "to revolt, to defect," and literally, "a standing off," so apostasy is revolting against the truth, defecting to the side of error, and standing off, and not on, the teachings of Scripture, so apostasy is an abandonment of what a person once believed. If we believed that Jesus was the Son of God and fully divine, but then revolt against that truth, we have become an apostate and the truth is no longer in us. The Bible has a lot to say about apostasy and those who fall away from the faith that was once delivered to us (Jude 1:3). Those who fall away from the faith, or abandon biblical truths, are called apostates, and the fate that awaits the apostates who refuse to humble themselves and repent of their ways, will be worse than we can even imagine. So how can we know if we ourselves are in danger of falling into apostasy? What can you and I do if a brother or sister begins to revolt against the faith once delivered? What are the warning signs of apostasy?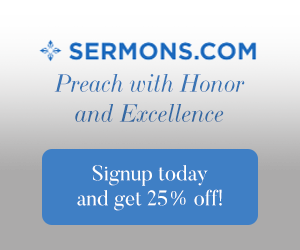 Was Apostasy Foretold?
The Apostle Paul warned Timothy, "Now the Spirit expressly says that in later times some will depart from the faith by devoting themselves to deceitful spirits and teachings of demons" (1st Tim 4:1), and some of these teachings are prevalent today, like legalism (Gal 3:1-6; 1st Tim 4:2-4), so Paul warns the church, "even if we or an angel from heaven should preach to you a gospel contrary to the one we preached to you, let him be accursed. As we have said before, so now I say again: If anyone is preaching to you a gospel contrary to the one you received, let him be accursed" (Gal 1:8-9). In one of the signs of Jesus' return, He said, "many will fall away and betray one another and hate one another" (Matt 24:10), but many will also betray the truth. I can't tell you the number of times that people have attacked other believers (including me) over non-essentials like speaking in tongues, believing/not believing in the rapture, the Great Tribulation, and the various views of the millennial. My response is usually, "I am a pan-millennialist. It will all pan out in the end." In other words, we should agree to disagree on non-essentials of the faith, but contend with all our might for the faith that was originally delivered by the apostles and prophets. We can disagree on some things but still not have to be disagreeable, but on the divinity of Christ, Jesus' sinless-ness, His sufficiency to save through His atoning work, and that we are saved only by grace, we must dig in our heels in and never let go. Even the Old Testament prophets foretold of a time where the nations of Israel and Judah would fall into idolatry, and that they would reject or revolt against the teachings of the laws of God, but today, it still seems to be happening, but with increasing regularity.
Warning Signs of Apostasy
Jesus gave us several signs that would precede His return, and one of them would be that "many will fall away and betray one another and hate one another.  And many false prophets will arise and lead many astray" (Matt 24:10-11). These signs are happening all around the world, and today, more and more false prophets are arising and preaching and teaching about another Jesus, so the Lord warned the disciples, "See that no one leads you astray. For many will come in my name, saying, 'I am the Christ,' and they will lead many astray" (Matt 24:4-5). I don't think Jesus meant there would be many who would literally say and believe "I am Jesus Christ," but they will come in His name saying and teaching that this is Who Jesus is. Already, many cults teach that Jesus is not God, therefore He was created, which is contrary to Scripture. Many cults have rejected or revolted against biblical truth and that means they have created a Jesus' in their own image and after their own likeness (or what they'd like Him to be), so they come in His name, teach that He is Lord, but not fully God, and as a result, many, not a few, are led astray, so that's why Jesus warned us, "See that no one leads you astray." How can you avoid the risk of falling into apostasy? Paul says we should "not be conformed to this world, but be transformed by the renewal of your mind, that by testing you may discern what is the will of God, what is good and acceptable and perfect" (Rom 12:2). You can discern the will of God and what is good and acceptable by being transformed by a renewed mind. You can renew your mind by spending serious time in the Word of God. The more you know the Word of God, the more you'll be able to discern error, and that lessens the chances of falling into apostasy. Paul said "the time is coming when people will not endure sound teaching, but having itching ears they will accumulate for themselves teachers to suit their own passions" (2nd Tim 4:3). Itching ears don't want to hear about repentance, sin, sanctification, growing in holiness, and other such issues that are taught to rebuke, correct, and exhort (1 Tim 3:17). Some only want to hear soothing, comforting, and reassuring words like "God is a God of love, just be who you are, and God will accept you," and other such nonsense. The Word of God is supposed to cut down to the soul and spirit, but the Word cuts us in order to heal us. Some preach a "gospel" that avoids offending others, but the truth either sets you free, or it makes you mad, and even in Jesus' day, many fell away from following Him (John 6:66) because of some very hard sayings in John chapter 6. In reality, it cuts us all to the quick. If it doesn't, then something's wrong.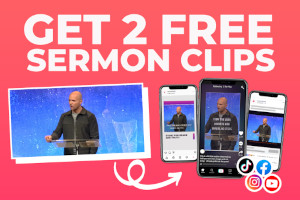 Ways to Avoid Apostasy
If you feel you or someone else might be falling into error, catch it early. Don't let it go on. Here are some tips on how to avoid falling into apostasy:
Pray about this before you ever change what you believe
Seek godly counsel about biblical uncertainties
Ask other believer's about it
Do a word or subject study on the teaching
Find cross-reference Bible verses about it
Do a concordance search on the word or subject
Seek to have daily Bible study so you're familiar with biblical teachings
Attend Bible studies, Sunday school, the preaching of the Word, and small group studies
The more you know the Bible, the better you'll be equipped to notice error
Conclusion
Paul's instructions for Timothy are good instructions for us to avoid falling into error, or worse, falling away and into apostasy. Paul insists that Timothy (and we) "continue in what you have learned and have firmly believed, knowing from whom you learned it and how from childhood you have been acquainted with the sacred writings, which are able to make you wise for salvation through faith in Christ Jesus" (2nd Tim 3:14-15), and the author of Hebrews adds, "Take care, brothers, lest there be in any of you an evil, unbelieving heart, leading you to fall away from the living God" (Heb 3:12). This means we should not be "neglecting to meet together, as is the habit of some, but encouraging one another, and all the more as you see the Day drawing near" (Heb 10:25). The more you forsake the gathering with the saints to worship, the more isolated you will become, and stray sheep that wander from the care of the Good Shepherd are at greater risk and in danger of the enemy and are more prone to error than those who remain at the Master's feet.
Take a look at this related article: Essential Doctrines
Resource – Scripture quotations are from The Holy Bible, English Standard Version® (ESV®), Crossway Bibles. (2007). ESV: Study Bible : English standard version. Wheaton, Ill: Crossway Bibles. Used by permission. All rights reserved.