I have often heard people use the idiom "Life is just a bowl of cherries". The saying can mean that life is great or it can mean just the opposite. 'Tis true that life can be very pleasant most of the time but to be honest we must admit that sometimes life brings pain and suffering. Sometimes it is helpful to look at what others are saying about pain and suffering. Listed below are my top 15 Christian quotes about pain and suffering.
#15      "Beloved, think it not strange concerning the fiery trial which is to try you, as though some strange thing happened unto you: But rejoice, inasmuch as ye are partakers of Christ's sufferings; that, when his glory shall be revealed, ye may be glad also with exceeding joy." 1 Peter 4:12-13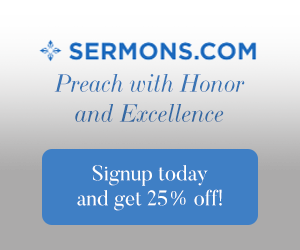 #14      "We are certainly in a common class with the beasts; every action of animal life is concerned with seeking bodily pleasure and avoiding pain." ~ Augustine
#13      "We all know people who have been made much meaner and more irritable and more intolerable to live with by suffering: it is not right to say that all suffering perfects. It only perfects one type of person – the one who accepts the call of God in Christ Jesus." ~ Oswald Chambers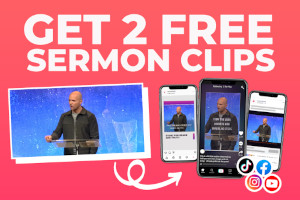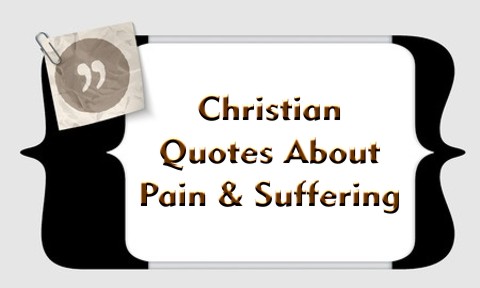 #12      "Even in the greatest afflictions, we ought to testify to God, that, in receiving them from his hand, we feel pleasure in the midst of the pain, from being afflicted by Him who loves us, and whom we love." ~ John Wesley
#11      "We are troubled on every side, yet not distressed; we are perplexed, but not in despair; Persecuted, but not forsaken; cast down, but not destroyed; Always bearing about in the body the dying of the Lord Jesus, that the life also of Jesus might be made manifest in our body." 2 Corinthians 4:8-10
#10      "This is one of the sad conditions of life, that experience is not transmissible. No man will learn from the suffering of another; he must suffer himself." ~ James H. Aughey
#9        "When you suffer and lose, that does not mean you are being disobedient to God. In fact, it might mean you're right in the centre of His will. The path of obedience is often marked by times of suffering and loss." ~ Chuck Swindoll
#8        "Believe, when you are most unhappy, that there is something for you to do in the world. So long as you can sweeten another's pain, life is not in vain." ~ Helen Keller
#7        "Christ wrought out His perfect obedience as a man, through temptation, and by suffering." ~ Alexander MacLaren
#6        "My brethren, count it all joy when ye fall into divers temptations; Knowing this, that the trying of your faith worketh patience. But let patience have her perfect work, that ye may be perfect and entire, wanting nothing." ~ James 1:2-4
#5        "I am not a theologian or a scholar, but I am very aware of the fact that pain is necessary to all of us. In my own life, I think I can honestly say that out of the deepest pain has come the strongest conviction of the presence of God and the love of God." ~ Elisabeth Elliot
#4        "I am certain that I never did grow in grace one-half so much anywhere as I have upon the bed of pain." ~ Charles Spurgeon
#3        "When you become consumed by God's call on your life, everything will take on new meaning and significance. You will begin to see every facet of your life – including your pain – as a means through which God can work to bring others to Himself." ~ Charles Stanley
#2        "Pain is a kindly, hopeful thing, a certain proof of life, a clear assurance that all is not yet over, that there is still a chance. But if your heart has no pain — well, that may betoken health, as you suppose: but are you certain that it does not mean that your soul is dead?" A.J. Gossip
#1 "And not only so, but we glory in tribulations also: knowing that tribulation worketh patience; And patience, experience; and experience, hope: And hope maketh not ashamed; because the love of God is shed abroad in our hearts by the Holy Ghost which is given unto us." ~ Romans 5:3-5
Final Thoughts
In light of eternity, suffering in this life if but for a moment. As we tolerate pain and suffering, not only personally, but for those to whom we minister, let us not ever lose sight of the fact that we have the hope of eternal life all because of the pain and suffering of our Savior, Jesus Christ. He showed us how to endure suffering and rose from the dead to prove victory over it. Praise Him for that!
More to read: Bible Verses About Pain
Resource – Scripture quotations are from The Holy Bible, King James Version