Throughout the years I have been challenged on several occasions to "love" someone who was truly unlovely. Why love them, you may ask? Over and over again in God's word He tells us and even sometimes admonishes us to love. True, there are times when we might choose to hate someone rather than love them, but when we choose hatred over love we might just miss out on some blessings. In this Christian study walk with me through some Bible examples of how you can choose to love the unlovely.
Love God First
Mark 12:29–30 And Jesus answered him, The first of all the commandments is, Hear, O Israel; The Lord our God is one Lord: And thou shalt love the Lord thy God with all thy heart, and with all thy soul, and with all thy mind, and with all thy strength: this is the first commandment.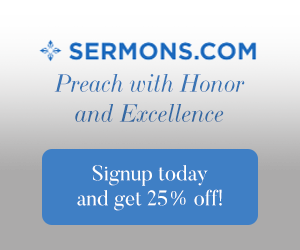 In this passage Jesus was being questioned by the people (in this case one particular scribe) about what was the greatest of all of the commandments. Now this may have been in reference to the Ten Commandments or even all of the others that the Jews made up (depending upon how you count them this may be as many as 700!). As Jesus frequently did when teaching the people He referred back to Old Testament writings to get a point across, especially to those who really knew and studied the law.
Why do we love God? Because He first loved us (1 John 4:19). How much did He love us? He loved us so much that He gave the ultimate sacrifice: He gave His only begotten Son to die in our place. Jesus was perfect and therefore did not have to die (which is the wage of sin; Romans 6:23). Instead He willingly gave His life as ransom for ours. Jesus did this for all people — lovely and unlovely. He died for us while we were yet sinners (Romans 5:8). Jesus loved us and so we should choose to love Him and His Father God.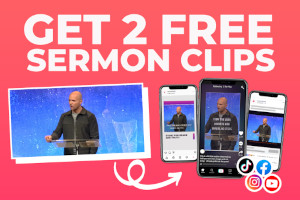 Love Thy Neighbour
Mark 12:31 And the second is like, namely this, Thou shalt love thy neighbour as thyself. There is none other commandment greater than these.
Why do we love others? It is difficult to love others sometimes because of the effects of sin. BUT GOD … bestows mercy and love in that "Even when we were dead in sins, hath quickened us together with Christ, (by grace ye are saved;) And hath raised us up together, and made us sit together in heavenly places in Christ Jesus: That in the ages to come he might shew the exceeding riches of his grace in his kindness toward us through Christ Jesus." (Ephesians 2:5-7). And because humans are created in God's image they are worthy to be loved, even when they are unlovable. (Genesis 1:26-27)
Love Like Jesus
Jesus loved people but how did He demonstrate that love? Take a look at these examples:
Jesus Demonstrated Compassion
Jesus healed the sick, fed the hungry and made the lame to walk. These were all social classes that were considered unlovely. He also listened to the children. In our world today we often do not consider the opinions of the young and many of our ministry outreaches are for those older than children. Shouldn't we be investing in our children since they are the ones that will spread the good news of the gospel of Jesus Christ when we are gone? Consider the following scriptures for further study on how we can love the unlovely through compassion: Mark 6:34; Mark 9:23; Matthew 9:22; Matthew 9:36; Matthew 14:14; Luke 8:43-48; James 5:14; 1 Timothy 4:12.
Jesus Spent Time with Social Outcasts
Jesus was seen having meals with tax collectors, speaking with a Samaritan woman and honoring a woman for breaking a very expensive bottle of perfume. In some cases he even washed their feet — which was considered to be the dirtiest part of the body since in those days they wore sandals. In this Jesus showed that serving even these people was a way to love the unlovable. Read about how Jesus spent His time: Matthew 9:10-11; Mark 2:13-17; Luke 19:1-10; Luke 7:37-40; John 4:1-25; John 13:1-17.
Loving Others in the Bible
In addition to the example of Jesus showing love for the unlovable, we are encouraged and reminded of the importance of love in the following verses:
1 Corinthians 13:13 And now abideth faith, hope, charity, these three; but the greatest of these is charity.
Philippians 2:3–4 Let nothing be done through strife or vainglory; but in lowliness of mind let each esteem other better than themselves. Look not every man on his own things, but every man also on the things of others.
1 John 4:11 Beloved, if God so loved us, we ought also to love one another.
Matthew 5:43–45 Ye have heard that it hath been said, Thou shalt love thy neighbour, and hate thine enemy. But I say unto you, Love your enemies, bless them that curse you, do good to them that hate you, and pray for them which despitefully use you, and persecute you; That ye may be the children of your Father which is in heaven: for he maketh his sun to rise on the evil and on the good, and sendeth rain on the just and on the unjust.
Proverbs 10:12 Hatred stirreth up strifes: But love covereth all sins.
1 John 4:18 There is no fear in love; but perfect love casteth out fear: because fear hath torment. He that feareth is not made perfect in love.
How and Why We Can Love the Unlovable?
The Bible gives us great life application of "How" and "Why" we can love the unlovable. Meditate on these concepts and find the verses in your Bible:
• Do what you do for others and not yourself (Ephesians 4:28)
• Use your gifts to hold others up (Exodus 17:12)
• Take on someone else's burden as if it was your own (Galatians 6:2)
• Do it because you love God and not for any other reason (Hebrews 13:16)
• Never forget that your "good work" comes from God (James 1:17)
• Do it so God is glorified (Matthew 5:17)
• Do it freely because it was freely given to you (Matthew 10:8)
• Do it because the Holy Spirit gives you the power to do so (Proverbs 3:27; Galatians 5:22-25)
• Never forget Whom you are serving (Proverbs 19:17; Colossians 3:23-24)
• Do it because God gave you the strength to do it (Romans 15:1)
• Don't be a liar (1 John 4:19-20)
• Show the true intent of your heart, which loves God (Luke 12:33-34)
• See Jesus even in the unlovable and do for them (Matthew 25:44-45)
• Prove your faith to those who need to see Jesus in you (James 2:14-17)
Final Thoughts
Truly it is difficult to love some people but as we see from the example of Jesus and the truth of God's word we can do it. He gives us the power through the Holy Spirit to demonstrate compassion and spend time with social outcasts just as Jesus did. We can even do so many things that we think we cannot do if we just call upon the Holy Spirit to show us how to do it. God loves the unlovable and He loves us … even though we are sometimes unlovable and ugly too.
Something more for you: Love Your Neighbor as Yourself
Resource – Scripture quotations are from The Holy Bible, King James Version