Ephesians 6:15 says: "…and, as shoes for your feet, having put on the readiness given by the gospel of peace" .  The third piece of the believer's spiritual armor is his shoes.  There is an emphasis in this verse on peace.  In the Sermon on the Mount, Jesus said, "Blessed are the peacemakers, for they shall be called sons of God" (Matthew 5:9 ESV).  We are put off by any so-called Christian organization or group that advocates violence as a means of getting its message heard.  The reason we recoil at this is because our message is a message of peace; it is illogical and counterproductive to try to spread a message of peace by using violence.  Peace is a very important element in the message of the good news of Jesus Christ.
We must be 'prepared' to share the Gospel of peace
Sandals and shoes make the feet ready for travel.  The Christian must be prepared to take the Gospel to a lost and hurting humanity.  "Preparedness' means that the believer is always ready, even eager, to move for the Gospel's sake.  The Christian not only knows the Gospel and is a partaker of its salvation, but he or she is able to explain to unbelievers how they might also know this Good News (1 Peter 3:15).  Not only that, but the believer must be prepared in his/her own heart and mind.  The Christian must not only know what he or she believes, but why he or she believes it.  This is important for a confident, unshakable faith.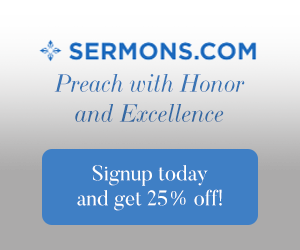 First, we must have peace with God that comes through Jesus Christ
We read in the book of Acts that those who put their faith in Jesus have, "…peace through Jesus Christ" (Acts 10:36 ESV).  The apostle Paul states it very clearly when he writes, "Therefore, since we have been justified by faith, we have peace with God through our Lord Jesus Christ" (Romans 5:1 ESV, cf. Romans 15:13; Colossians 3:15).  The source of peace is God just as He is the source of love.
"Peace I leave with you; my peace I give to you. Not as the world gives do I give to you. Let not your hearts be troubled, neither let them be afraid" (John 14:27 ESV).  When we have been forgiven and reconciled to God through faith in Jesus, we can confidently approach any witnessing situation knowing that we are protected by God's grace, love, and strength.  If our relationship with God is as it should be, we have nothing to fear when we face non-believers, because God's Word promises us, "And the peace of God, which surpasses all understanding, will guard your hearts and your minds in Christ Jesus"(Philippians 4:7 ESV).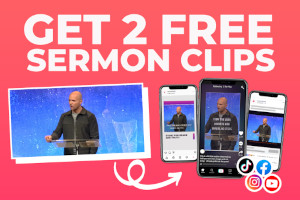 We should strive to have peace with others
The Kingdom of God is characterized by peace (1 Corinthians 14:33); it is not a kingdom of chaos as we see too often here on earth.  Part of the fruit of the Holy Spirit is peace (Galatians 5:21); therefore, one of the evidences that we are saved should be an attitude of peace which surrounds us. We should treat everyone in ways that promote peace.
In the book of Romans, Paul admonishes us, "If possible, so far as it depends on you, live peaceably with all" (Romans 12:18 ESV).  The Bible says that, when we are faithfully serving the Lord, even our relationships with unbelievers should be better, "When a man's ways please the Lord, he makes even his enemies to be at peace with him" (Proverbs 16:7 ESV).

Peace should be a characteristic of the Church
The apostle Paul wrote, "So then let us pursue what makes for peace and for mutual upbuilding" (Romans 14:19 ESV, cf. 2 Timothy 2:22).  In the book of First Thessalonians, Paul repeats the idea when he writes, "Be at peace among yourselves". As Paul finishes his letter entitled Second Corinthians, he writes, "Finally, brothers, rejoice.  Aim for restoration, comfort one another, agree with one another, live in peace; and the God of love and peace will be with you" (2 Corinthians 13:11 ESV).

Jesus instructed His disciples to, "be at peace with one another" (Mark 9:50 ESV).  As a body of believers, we are to treat each other in a manner that promotes peace.  Jesus said, "This is my commandment, that you love one another as I have loved you" (John 15:12 ESV).  Jesus was stressing the fact that those who claim to be His followers will treat each other in a loving, peaceful way.  There is a hurting lost world out there watching us to see if we truly have the answer to life's questions or not.  Jesus pointed this out when He said, "By this all people will know that you are my disciples, if you have love for one another" (John 13:35 ESV).  In order for the body of Christ, the Church, to function as it should and be a witness to the world, we must treat each other with love and peace.

We are to share the message of peace with the world
We, as Christian, are to be ambassadors for Jesus (2 Corinthians 5:20); we are to take the message of salvation to a lost and hurting world, "And Jesus came and said to them, 'All authority in heaven and on earth has been given to me.  Go therefore and make disciples of all nations, baptizing them in the name of the Father and of the Son and of the Holy Spirit, teaching them to observe all that I have commanded you.  And behold, I am with you always, to the end of the age.'" (Matthew 28:18-20 ESV, cf. Acts 1:8).
When we share the good news of salvation through faith in Jesus Christ, we are in essence spreading peace.  Those to whom we share, who trust Christ as their Savior, will know peace with God, peace with others, and then they too will be ambassadors for Christ, empowered to take the Gospel of peace to others.
A lost and rebellious world will seldom come looking for salvation; it is the responsibility of the Christian to take the initiative in sharing his or her faith, always in a loving way, so that others may enter the Kingdom of Heaven, "And how are they to preach unless they are sent?  As it is written, 'How beautiful are the feet of those who preach the good news!'"  (Romans 10:15 ESV).
Conclusion
The Gospel of Jesus Christ contains within it the idea of peace.  There are several aspects of this peace: peace with God, peace with others, and peace within the body of believers.  The Christian should always be ready to go where God leads him or her in order to share the saving message of Jesus Christ:
"How beautiful upon the mountains

    are the feet of him who brings good news,

who publishes peace, who brings good news of happiness,

    who publishes salvation,

    who says to Zion, 'Your God reigns.'"  (Isaiah 52:7 ESV).
Resources – The Holy Bible, English Standard Version "Scripture quotations are from The Holy Bible, English Standard Version® (ESV®), copyright © 2001 by Crossway, a publishing ministry of Good News Publishers. Used by permission. All rights reserved."; Ryrie, Charles C. Basic Theology.  Victor Books, 1986.; Youtube "Our God Reigns".