Faith is the substance of things hoped for, the evidence of things not seen. That is what the Bible gives as a definition of faith (Hebrews 11:1). And without faith it is impossible to please God (Hebrews 11:6). Perhaps that is why so many songs have been written about faith. When we see the evidence of our faith, that is something to sing about. Here are just 9 of my favorite Christian songs about faith, in no particular order.
Featured Song About Faith: I Will Sing (Don Moen) This song moves me beyond words. By now most of you know that I love to sing, even so, sometimes it is very difficult to sing. This song is one that is written to encourage us to song no matter what valley of life we happen to be in. Enjoy the video in the upper right of the page and meditate upon the words that this fantastic worship leader, Don Moen sings. I love how the Scriptures are shown at the end of the video. I promise you by the end of the video you will be singing. Faith makes us sing to the Lord, even when it seems impossible.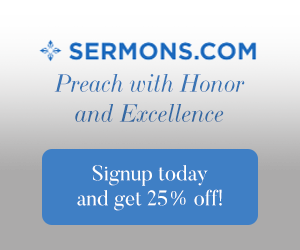 God Wants to Hear You Sing (Rodney Griffin)
I had the honor of hearing the Greater Vision gospel trio sing several times at conferences that we have attended. This song is one that is written by their Rodney Griffin. It is a song about singing through your trials. Sing when the naysayers tell you it is hopeless. Sing, like Paul and Silas did when they were in prison! They had faith that God would rescue them – and He did! Have faith that God will bring you out of your trial and in the end you will look back and see God in the midst of it all. You will glorify the Lord and sing! Enjoy this video sung by 4 One of Fountainview Academy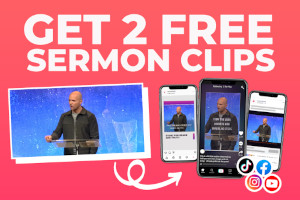 What Faith Can Do (Jon-Micah Sumrall & Scott D.)
The song released by Christian Contemporary artists Kutless is quite popular at the time that this article was written. It has powerful lyrics and was inspired by two main Bible passages:
Proverbs 3:5-6 ( KJV ) 5Trust in the LORD with all thine heart; and lean not unto thine own understanding. 6In all thy ways acknowledge him, and he shall direct thy paths.

Matthew 11:28-30 ( KJV ) 28Come unto me, all ye that labour and are heavy laden, and I will give you rest. 29Take my yoke upon you, and learn of me; for I am meek and lowly in heart: and ye shall find rest unto your souls. 30For my yoke is easy, and my burden is light.
In our Biblical Counseling ministry I have seen some of the lyrics in action, for example:
I've seen dreams that move the mountains
Hope that doesn't ever end
Even when the sky is falling
And I've seen miracles just happen
Silent prayers get answered
Broken hearts become brand new
That's what faith can do
Here is a small behind the song video with John-Micah of Kutless.
Give me Faith (Evelation worship)
This is a song that you just need to hear. It will build your faith. My favorite lyrics are:
All I am
I surrender
Give me faith
To trust what You say
That you're good
And Your love is great
I'm broken inside
I give You my life

Here is a video for you:
How He Loves (John Mark McMillan)
This song, made popular by David Crowder Band was originally written and recorded by John Mark McMillan. It is a lovely ballad to remind us of how unending the love of the Father is for his children. "He is our portion and we are His prize". Faith in this is the hope of every believer.  Here is a video with lyrics by John Mark:
Faith is the Victory (Public Domain)
One of my favorite "faith" hymns is Faith is the Victory. Here is a great sing along video for you:
Steady My Heart (Kari Jobe)
We all have those days where nothing seems to go right. But God knows exactly what He is doing and we can always trust Him to bring us through. He steadies our heart when all we can do is have faith – and find refuge in His arms. This is a great song of faith. I wrote a little about this over at Christianity Every Day and even include a little behind the song video by Kari here: Steady. Here is the song in an acoustic version, I love it:
One Thing Remains (Brian Johnson, Christa Black & Jeremy Riddle)
A great Bible passage to go with this song is:
Romans 8:38-39 ( KJV ) 38For I am persuaded, that neither death, nor life, nor angels, nor principalities, nor powers, nor things present, nor things to come, 39Nor height, nor depth, nor any other creature, shall be able to separate us from the love of God, which is in Christ Jesus our Lord.
The foundation of Christian faith is that belief in Jesus' death, burial and resurrection is  what gives us everlasting life. NOTHING can separate us from the love of God because it is eternal. One Thing Remains is a song about that evidence of faith … God's love never fails.
Great is Thy Faithfulness (Thomas Chisolm/Williams Runyan)
By far my all time favorite hymn about faith is Great is Thy Faithfulness. It was published as a hymn in 1923 but it has lyrics straight from the Bible, which are timeless. A great passage of Scripture to memorize is one that you will meditate upon in those hard times. It is a passage written by Jeremiah, the weeping prophet. Take a look:
Lamentations 3:21-23 ( KJV ) 21This I recall to my mind, therefore have I hope. 22It is of the LORD'S mercies that we are not consumed, because his compassions fail not. 23They are new every morning: great is thy faithfulness.
I found this lovely video by Chris Rice for you:
Looking for some more Christian songs? Take a look at these:
Sources:
The Holy Bible, King James Version
Various YouTube videos