As with the other pieces of the soldier's armor, the breastplate was designed to protect certain areas of his body.  The breastplate protected his upper torso, most notably his heart.  The spiritual Breastplate of Righteousness also protects the spiritual heart, the center of one's relationship with Jesus. The Bible instructs believers to, "…put on the breastplate of righteousness" (Ephesians 6:14b ESV).  In this article, I would like to study just what that means to the Christian seeking to live for God.
A couple of related articles included in this series that you might want to read before continuing here include: The Armor of God, Introduction and Belt of Truth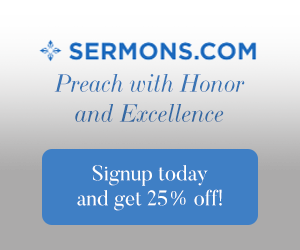 Without righteousness, we are separated from God
The Bible tells us that God is holy (Leviticus 11:44; Joshua 24:19; Psalm 99:3, 5, 9; Isaiah 40:25; Habakkuk 1:12; John 17:11; I Peter 1:15).  Charles Ryrie writes, "…holiness in the Bible means separation from all that is common or unclean.  In respect to God, holiness means not only that He is separate from all that is unclean and evil but also that He is positively pure and thus distinct from all others" (Ryrie, p. 38).
The Bible tells us that we are by nature sinful beings (Genesis 3; Romans 3:23, 5:12).  We are also told that sin separates us from God: "You who are of purer eyes than to see evil and cannot look at wrong" (Habakkuk 1:13 ESV, also Psalm 5:5).  The Bible says in Exodus 33:20 that sinful man cannot look upon Holy God and live.  This puts humanity is quite a quandary; we are separated from the source of life by something we cannot fix…our sinfulness.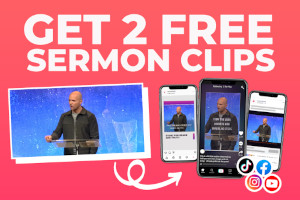 We cannot build our own 'breastplate' of righteousness
Isaiah 64:6 tells us that all the good we can muster up on our own is like filthy rags compared to the righteousness of God.  We cannot make ourselves good enough for God.  Compared to God's holiness, this is how man appears, "None is righteous, no, not one; no one understands; no one seeks for God.  All have turned aside; together they have become worthless; no one does good, not even one" (Romans 3:10-12 ESV; Psalm 53:1-3).  There are too many people today who think they are good enough to be accepted by God.  They might think that they have done more good than bad, or they think that God's standards are the same as their standards; therefore, God should grant them forgiveness and eternal life because they have 'been as good as they could be'.  Nevertheless, in God's eyes, those who do not have a relationship with Jesus Christ have only the judgment of a Holy and Righteous God to look forward to.
God provides the 'breastplate'
We have seen that God is holy, righteous, and just.  Our sin separates us from Him. We cannot make ourselves good enough, nor do enough good things, to attain righteousness.  However, God gave us a solution to that problem.  Jesus' death on the cross provides the way for us to be reconciled to God; Jesus' righteousness is accounted to us so that we can be seen, by God, as righteous, "And to the one who does not work but believes in him who justifies the ungodly, his faith is counted as righteousness" (Romans 4:5 ESV, see also Romans 4:11; Galatians 3:5-7).
Those who believe are not forgiven based on their own merit; they are forgiven because Jesus paid the penalty for their sinfulness when He died on the cross.  This was entirely God's plan, as we read in Scripture, "In this is love, not that we have loved God but that he loved us and sent his Son to be the propitiation for our sins" (1 John 4:10 ESV).  We are forgiven based on Jesus' payment on the cross for our sins.  John the Baptist introduced Jesus to the world with these words, "Behold, the Lamb of God, who takes away the sin of the world!" (John 1:29 ESV, cf. Hebrews 2:17; 1 John 2:2, 3:5, 4:10).
This entire concept is contained in a passage from the Gospel of John, which may be the most important piece of Scripture there is, "For God so loved the world, that he gave his only Son, that whoever believes in him should not perish but have eternal life.  For God did not send his Son into the world to condemn the world, but in order that the world might be saved through him.  Whoever believes in him is not condemned, but whoever does not believe is condemned already, because he has not believed in the name of the only Son of God" (John 3:16-18 ESV).  This passage is a virtual summary of the Bible's message; it tells us that:
(1) people have only two final destinations; eternal death or eternal life,
(2) God loves us greatly,
(3) God provided the way for us to be saved,
(4) faith in Jesus is how one is forgiven and gains eternal life, and
(5) anyone who rejects Jesus Christ is condemned already.
This is the message the Christian is charged with telling the world.  This is the Gospel in a few verses.  We put on the breastplate of righteousness by putting our faith and our trust in Jesus Christ's payment for our sins and then living for Him out of gratitude for all He has done, and is doing, for us.
As believers, we must conduct ourselves righteously
After we have given our lives to Jesus, been forgiven of our sins, and put on the breastplate of God's righteousness, then we must live as if we are righteous (1 John 1:7).  Even as believers, we still have choices to make.  The apostle Paul describes one of these choices relating to righteousness, when he writes, "Do not present your members to sin as instruments for unrighteousness, but present yourselves to God as those who have been brought from death to life, and your members to God as instruments for righteousness" (Romans 6:13 ESV).  Christians still have the choice to obey, or disobey, God.  The basis for righteous living is found in the Bible.  The Word of God contains all the instruction that the believer needs, empowered by the Holy Spirit, to live a righteous life.  It is to our great benefit to read and study the Bible; meditating and praying for God's guidance, understanding, and strength to enable us to be transformed by God's Word (Romans 12:1-2).

The 'breastplate of righteousness' insures integrity
The apostle Peter writes, "…having a good conscience, so that, when you are slandered, those who revile your good behavior in Christ may be put to shame" (1 Peter3:16 ESV).  Unbelievers, skeptics, and many who are simply ignorant of why Christians do what Christians do, will always insult and mock those who attempt to faithfully follow Jesus.  Christians are representatives of God and His standards; therefore, we should conduct ourselves according to the righteousness which we received from Him; the righteousness that indwells us in the power of the Holy Spirit.
When we are living with the righteousness of God indwelling us and we are attempting to live our lives in a righteous manner, we will be wearing the 'breastplate of righteousness' and be protected by God in the midst of the spiritual battle we all face daily.
Resources – The Holy Bible, English Standard Version "Scripture quotations are from The Holy Bible, English Standard Version® (ESV®), copyright © 2001 by Crossway, a publishing ministry of Good News Publishers. Used by permission. All rights reserved."; Ryrie, Charles C. Basic Theology.  Victor Books, 1986.