John Piper is a reformed, Baptist theologian who is frequently quoted. You might know him for his most famous book, Desiring God, although he has written several other books as well. He teaches of the importance of allowing the Holy Spirit to teach truth to believers so that through Him we can know how to glorify God. Here are my picks for the top 28 John Piper quotes.
"The purpose of Jesus' death was to glorify the Father. To be willing as the Son of God to suffer the loss of so much glory Himself in order to repair the injury done to God's glory by our sin showed how infinitely valuable the glory of God is. To be sure, the death of Christ also shows God's love for us. But we are not at the center."
Abortion
Christ died that we might live. This is the opposite of abortion. Abortion kills that someone might live differently.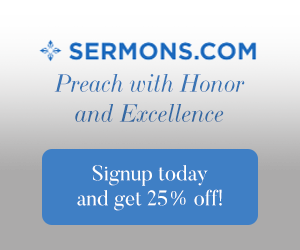 The root cause of abortion is the failure to be satisfied in God as our supreme love. And, for all the great legal work that needs to be done to protect human life, the greatest work that needs to be done is to spread a passion – a satisfaction for the supremacy of God in all things. That's our calling.
It isn't sex by itself that makes abortion. It is sex plus covetousness: desiring things that God does not will for us to have because we are not willing to find our satisfaction in him. Illicit sex and unencumbered freedom without children: for these we covet, and abortion is the result.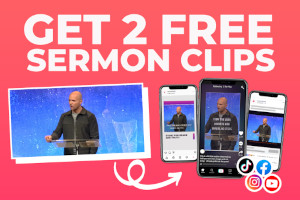 Blessings & Contentment
God promises spectacular blessings to those of you who remain single in Christ, and He gives you and extraordinary calling for your life. To be single in Christ is, therefore, not a falling short of God's best, but a path of Christ-exalting, covenant-keeping obedience that many are called to walk.
God will not turn away from doing you good. He will keep on doing good. He doesn't do good to His children sometimes and bad to them other times. He keeps on doing good and He never will stop doing good for ten thousand ages of ages. When things are going bad that does not mean God has stopped doing good. It means He is shifting things around to get them in place for more good, if you will go on loving Him.
God is most glorified in us when we are most satisfied in Him.
Out of the freedom from worry that God's generosity provides comes an impulse toward simplicity rather than accumulation.
When people cast fear to the wind and spend themselves and risk their lives and fortune in the cause of God's truth, and in love for other people, then God is revealed for who He really is: infinitely valuable and satisfying–so much so that His people don't need the fleeting pleasures of sin in order to be content.
Grace
Every good deed we do in dependence on God does just the opposite of paying Him back; it puts us ever deeper in debt to His grace. And that is exactly where God wants us to be through all eternity.
Grace is not simply leniency when we have sinned. Grace is the enabling gift of God not to sin. Grace is power, not just pardon.
Life & Death
The chief end of man is to glorify God by enjoying him forever.
Saving faith is the cry of a new creature in Christ. And the newness of the new creature is that it has a new taste. What was once distasteful or bland is now craved. Christ Himself has become a Treasure Chest of holy joy. The tree of faith grows only in the heart that craves the supreme gift that Christ died to give: not health, not wealth, not prestige, but God!
It is a precious thing beyond all words – especially in the hour of death – that we have a God whose nature is such that what pleases Him is not our work for Him but our need for Him.
For we brought nothing into the world and we cannot take anything out of the world (1 Timothy 6:7). There are no U-Hauls behind hearses.
I don't so much pray that my death will be without pain, but that it will be without doubt.
Marriage
Husbands and wives, recognize that in marriage you have become one flesh. If you live for your private pleasure at the expense of your spouse, you are living against yourself and destroying your joy. But if you devote yourself with all your heart to the holy joy of your spouse, you will also be living for your joy and making a marriage after the image of Christ and His church.
Staying married, therefore, is not mainly about staying in love. It is about keeping covenant. "Till death do us part" or "As long as we both shall live" is a sacred covenant promise – the same kind Jesus made with His bride when He died for her.
When we claim to love God with all our heart and soul and mind and strength, and then willfully choose to unite ourselves with an unbeliever in the most intimate personal union on earth we profane the holiness of God. We act as though our emotional drive for human intimacy is more important than affirming the preciousness of God's holiness and nearness.
Prayer & Worship
It is not surprising that prayer malfunctions when we try to make it a domestic intercom to call upstairs for more comforts in the den.
Prayer is the open admission that without Christ we can do nothing. And prayer is the turning away from ourselves to God in the confidence that He will provide the help we need. Prayer humbles us as needy, and exalts God as wealthy.
The key to praying with power is to become the kind of persons who do not use God for our ends but are utterly devoted to being used for His ends.
Do you feel more loved when God makes much of you or do you feel more loved when God at the cost of His Son allows you to make much of Him?
Strong affections for God, rooted in and shaped by the truth of Scripture – this is the bone and marrow of biblical worship.
Worship is basically adoration, and we adore only what delights us. There is no such thing as sad adoration or unhappy praise.
Worldliness
When you become so blind that the maker of galaxies and ruler of nations and knower of all mysteries and lover of our souls becomes boring, then only one thing is left — the love of the world. For the heart is always restless. It must have its treasure: if not in heaven, then on the earth.
If you don't see the greatness of God then all the things that money can buy become very exciting. If you can't see the sun you will be impressed with a street light. If you've never felt thunder and lightning you'll be impressed with fireworks. And if you turn your back on the greatness and majesty of God you'll fall in love with a world of shadows and short-lived pleasures.
If you don't feel strong desires for the manifestation for the glory of God, it is not because you have drunk deeply and are satisfied. It's because you nibbled so long at the table of the world. Your soul is stuffed with small things, and there is no room for the great.
Do you have a favorite John Piper quote? Share it in the comments below.
Have you seen our collection of quotes? Take a look at this: