Anxiety and stress can really get the best of us sometimes.  The more we dwell on the bad things, the worse we feel energy wise and health wise. Here are 8 prayers that you can pray in different situations of life's troubles and problems.
Strength
Dear Omnipotent Father, the Almighty, all powerful God, give me strength today through all of my health issues.  I pray that You will eradicate the diseases plaguing me this day.  I feel weak and useless.  You have the power to do as You please gracious Father, and I pray that Your will be done.  If You will that my back pain goes away or stays, I will obey You, Lord.  If You will that my migraines get stronger or go away, I will love and honor You this day.  Amen.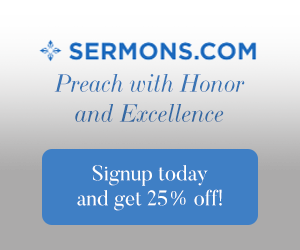 Worry
Gracious, Heavenly Father, You already know the worries on my heart.  I pray that You will give me the peace that passes all understanding in the trials that are ahead.  I am scared about what the future holds in my career, family and finances.  I give these worries to You Father and ask that You will carry me through this difficult time.  Your agape love surpasses all love that I could possibly give.  I thank You and praise You for Your patience with me.  I love you Father!  Amen.
Closing Doors
Father in heaven, I fear for the doors that may be closing in my life.  I have a good job, but the company is cutting back.  I pray that if I am fired that You will open a new door for me.  I pray that You will provide me the exact outlet You want me to be in to do Your will.  I pray that You will provide me a job that will still pay for my mortgage and feed my spouse and children.  You are gracious Father, and I have experienced many blessings from You in my life.  I am thankful for all that You have done for me.  Amen.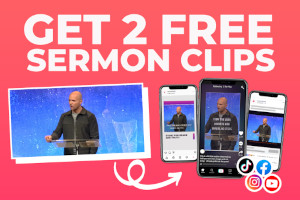 Test Results
Holy God in heaven, I come to you now with a heavy heart. You already know that I have been screened for skin cancer and You already know the results.  I pray Father that the results will give me a clean bill of health.  But if they don't, I pray Lord that you would free me of this disease and heal me completely. I will obey You Father no matter what. You are omniscient and know what is best for me; that is why I love You so much.  I praise Your Name, O Holy God!  Amen.
Finances
Lord, I am scared about the bills this week Father.  I was not expecting the car to break down requiring $800 in repairs.  Lord I don't know how I am going to make it this month.  I pray that You would provide me necessary means to make up the extra money in side work.  If not side work, I pray that You will provide the money somehow.  I trust in You completely Father and I will declare your grace and mercy because You are good, Lord.  You are faithful.  You are abounding in love!  I love you, Father!  Amen.
Salvation for Loved ones
Father, You know the agony I am in over my brother.  He refuses to believe in You and I am scared that he may never.  Lord, please give me an opportunity to talk with him when he will actually listen.  I don't want to be in heaven without him Father.  I love him so much!  Please hear my distress and anguish!  My heart is breaking for him every single day that goes by.  I pray that he will receive salvation, Lord, no matter from who tells him the gospel.  In Jesus is life and I want so badly for my brother to experience the life-changing power of the cross.  I love You, Abba, Father!  Amen.
The Thorns in my Flesh
Oh patient Father, I am so thankful that You love me.  Lord, I pray that you will help me to be patient with my co-workers that defile Your Name every single day.  Lord, I pray that You will soften their hearts to receive the message of Jesus Christ of Nazareth.  I cannot stand hearing them speak Your name in vain, Father.  I pray that You will fill me with overwhelming joy that I can sustain the depravity that is before me.  You are amazing, Father, for being patient for as long as You have with all of mankind.  I pray that I will be patient with the mankind that I come in contact with on my short time here on earth.  You are worthy of all praise!  Amen.
Future Spouse
Lord, you know my situation.  I want so badly for You to bring a suitable mate into my life.  Lord, I love You with all of my heart and I want a partner that feels the same way.  I do not want to be unequally yoked and I pray that You will give me discernment to know when to run away and when to stay.  I will continue faithfully in obeying You, Father, no matter the outcome.  You know what is best for me and I will gladly follow where You lead me with my anxiety over this issue.  I love You, Father!  Amen.
Conclusion
One fact of life for God's children is that we all face trials, troubles and tragedies at some point. I hope you are encouraged by the fact that God loves you so much and He is always there to listen when you pray through all of life's tribulations.  God bless you as you live a life worthy of the calling!
Have you read what the Bible says about anxiety? Take a look: