Are there Scriptures that say abortion is wrong?  If not, what Scriptures can tell us that the principle of abortion is wrong?  Is abortion the same thing as murder?  What does the Bible say about when life actually begins?
When Does Life Begin?
Does life begin at birth or at conception (or fertilization)?  Let's say that one year I planted a bunch of tomato seeds in starters.  Now I ate a tomato sandwich which had tomato seeds in it because there were seeds in the tomato I made for my sandwich and had for lunch – but these seeds were not tomato plants – they were seeds.  However, I took some tomato seeds and planted them.  The seeds were put into old egg cartons that could be easily put in the ground after they sprouted.  I had some that were sprouting but some where the seeds had just germinated.  When our neighbor's dog came over on our back porch and trampled them, what did our neighbor say, and with apologies?  "Are your tomato plants okay?"  He did not say, "Are your sprouts or are your seeds that are germinating okay?"  No, he understood that his dog had destroyed our tomato plants, even though many had not yet sprouted and many had only germinated.  He understood that even at the germination stage or sprouting stage they were still tomato plants.  No matter what stage they were at in their development, they were still tomato plants.    The same principle applies to a human embryo. Isn't an embryo, no matter how undeveloped, still living?  Isn't is still alive?  Yes!  What used to be the safest places on earth for human life have now become the most deadly places for humans to come into the world…the mother's womb.  Children are still developing too…into adults so what's the difference between an embryo or fetus and a young child? They both are developing!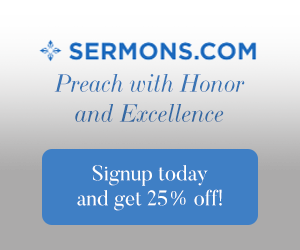 Even a cell is said to be alive by biologists because it can move, it can divide, it can metabolize, and it can respond to stimuli.  When someone catches a virus, isn't even the tiniest virus alive?  Yes, it is alive enough to infect the species that it invades.   It is a virus even at its gestation period.  It can infect even at its own inception!  A fetus is ever growing and changing, for example:
It has a detectable heartbeat at 18 to 23 days.
At 28 days a respiratory system forms and so do eyes and ears.
Brain waves are recorded and the skeleton is completed at 42 days.
At 7 weeks, thumb sucking starts.
At 8 weeks, all of the body's systems are now present.
At 9 weeks the fetus squints, swallows, moves their tongue, and can make a fist.
At 11 weeks all of the body's systems are working, fingernails have formed, and spontaneous breathing movements occur.
At 16 weeks, the genital organs are clearly visible and they can swim, grasp with their hands, kick, turn and (ask mothers about this) even do somersaults.
Astoundingly at 18 weeks working vocal cords can cry indicating they can feel pain!.
Hair is formed at 20 weeks.
At 22 weeks, there is a chance for a viable outside-of-the-womb birth.  This is why late-term abortion is so tragic because there is a viable child that can be born, even if they don't have a 100% chance of survival.
It is interesting that pro-abortionists call themselves pro-choice but what choice does the unborn child have?  None!  It is also worthy to note that when someone kills a mother who is pregnant, the person can be charged with murdering two individuals or when a pregnant mother is struck and she or her and her baby dies, then the charge of vehicular homicide applies to both the mother and child or just the child if only the unborn child is killed.  Criminal prosecutions make viable the taking of a human life inside the womb of a mother and so how can we not call it a human life before the child is born!?  Even unborn children are made in the image of God and life is sacred to the Author of Life (Genesis 9:6).   The late President Ronald Reagan once said "I notice that everyone that's for abortion has already been born."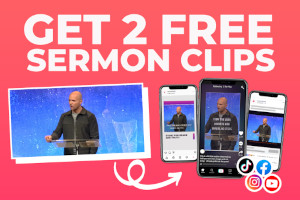 When Does God Say Life Begins?
Let the Word of God, the Bible, speak for itself about when life actually begins from God's standpoint in the following Scriptures.  Here is a hint.  It is not only after a child is born.
Job 31:15  "Did not he who made me in the womb make them? Did not the same one form us both within our mothers?"

Psalms 22:9-10  "Yet you brought me out of the womb; you made me trust in you, even at my mother's breast. From birth I was cast on you; from my mother's womb you have been my God."

Psalms 139:13-16 "For you created my inmost being; you knit me together in my mother's womb. I praise you because I am fearfully and wonderfully made; your works are wonderful, I know that full well. My frame was not hidden from you when I was made in the secret place, when I was woven together in the depths of the earth. Your eyes saw my unformed body; all the days ordained for me were written in your book before one of them came to be."

Isaiah 44:2a "This is what the Lord says—he who made you, who formed you in the womb, and who will help you."

Isaiah 44:24a "This is what the Lord says— your Redeemer, who formed you in the womb."

Jeremiah 1:5 "Before I formed you in the womb I knew you, before you were born I set you apart; I appointed you as a prophet to the nations."

Luke 1:15 "for he will be great in the sight of the Lord. He is never to take wine or other fermented drink, and he will be filled with the Holy Spirit even before he is born."

Galatians 1:15 "when God, who set me apart from my mother's womb and called me by his grace, was pleased."
I couldn't care less what scientists or biologists say is the beginning of life because what God says trumps what human reasoning concludes; so let's summarize what God says from the above Scriptures when God actually sees life beginning.  To God who sees into the future, He knew humans before they were even formed in the womb, while yet still unformed, before they were even born and before birth, while they were still being formed and unseen by human eyes (indicating at the microscopic level), He saw the unformed body (still at the cellular or even conception stage), during their being knit together, and at birth.  The Word of God disagrees with Roe vs. Wade and the U.S. Supreme Court's ruling for God overrules where mankind rules. His Word stands forever while man's is passing away like the flower that blooms today but is gone tomorrow.
Is Abortion Murder?
I realize that this is a very powerful and emotionally charged issue and I know it will probably bring a lot of comments and negative attacks but one evangelist once said that 99% of all murders that take place in America are abortions.  Is this true?  Is abortion the same thing as murder?  It depends on when life begins.  What does biology teach us about the beginning of life?  Is it at conception or at birth?  Better yet, what does the Bible say about when life actually begins?  From what the Bible describes, it clearly is the taking of a human life, regardless of the stage of the abortion.  I say that on the authority of the Scriptures mentioned in the above section of  When Does God Say Life Begins?  You may disagree with this but you are not disagreeing with me but with God Himself Who is the Author and Finisher of Life.  Only He has the authority to give life and only He has the authority to take it…human beings do not
Abortion Affects on the Mother
Little is ever mentioned by pro-abortionists about the high costs to the woman having an abortion.  The chances for breast cancer go up, the likelihood of uterine cancer increases, there is an increased chance for Chlamydia sterility and STD's or even AIDS due to their sexual promiscuity, or even later in life, stillborn children.  Perhaps the greatest price is that of the emotional costs that the woman will face later in life.  The fact that these women face dramatic emotional crisis like depression, suicide, anorexia, and guilt are significantly higher than those women who give birth within the confines of marriage.
Conclusion
We can read from the Bible that God is pro-life.  In fact He is life.  If you have had an abortion, please understand that God will forgive you when you come to Him and confess it to Him (1 John 1:9).  There is no sin that is so great that God will not or can not forgive.  How can I say that?  Because, "there is now no condemnation for those who are in Christ Jesus, because through Christ Jesus the law of the Spirit who gives life has set you from the law of sin and death" (Romans 8:1-2).  This is where you can not only have life and have it more abundantly, but you can have eternal life through Jesus Christ our Lord (John 6:47, 1 John 5:13).
Would you like to read more articles in the Christian answers category?  Try these:
Resources:
NEW INTERNATIONAL VERSION BIBLE
THE HOLY BIBLE, NEW INTERNATIONAL VERSION®, NIV® COPYRIGHT © 1973, 1978, 1984, 2011 BY BIBLICA, INC.™ USED BY PERMISSION. ALL RIGHTS RESERVED WORLDWIDE