Can we avoid suffering just by having faith?  How much faith is needed to alleviate suffering?  If we are suffering does it mean we lack enough faith in God? What are the reasons for our suffering?
Definition of Faith
First, let us look at the world's definition of faith and how it contrasts with the definition of faith in the Bible.  Faith is described as a devotion to, a belief in, or a trust in something or someone – particularly without logical proof.  What is the biblical definition of faith?  It is similar to the dictionaries but it sharply contrasts in other ways.  We can read the Word of God's definition of faith in Hebrews 11:1, "Now faith is confidence in what we hope for and assurance about what we do not see."  What a huge difference between the world's definition of faith and that of the Bible.  First of all there is confidence.  We are confident the sun will rise tomorrow.  We can be confident that gravity will still be working tomorrow – if I drop an object and it falls to the ground today we are confident that it will fall again tomorrow.  Biblical faith is a confidence, which is a certainty and being sure of something.  The confidence is in what we hope for and Who we hope in.  Our hope is found in the object of our faith – Jesus Christ.  I have confidence that Jesus saves and He will be the same today and tomorrow.  This is a know-so hope…not a hope-so hope like we hope our team wins the game this weekend.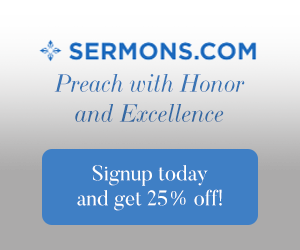 Next, the author of Hebrews says that faith is the assurance.  I have the assurance that is found in the Word of God.  The assurance that God can not lie as the Bible says in Hebrews 6:18, "God did this so that, by two unchangeable things in which it is impossible for God to lie, we who have fled to take hold of the hope set before us may be greatly encouraged." Further, "God is not a man, that he should lie, nor a son of man, that he should change his mind. Does he speak and then not act? Does he promise and not fulfill" (Num 23:19)? We can have assurance and confidence in God and what He says.  Next, our assurance and confidence is in what we do not see. No man has seen God that is alive today.  I have confidence and assurance that God lives and that I will see Jesus someday.  I do not see the sun at night but I have confidence and assurance in what I do not see – the sun, and that it will rise again in the morning.  Even though we can't see it, we know that it will rise.  Our faith is only as strong as the object of our faith – and if our faith is in God then that is pretty strong, would you agree?
Can Suffering Be Avoided If I Have Enough Faith?
Look at the examples in the Bible.  Jesus Christ had more faith than any human that ever lived.  Surely He was and is both God and Man but His suffering was not alleviated because He lacked having enough faith. No, in fact, "the author and perfecter of our faith, who for the joy set before him endured the cross, scorning its shame, and sat down at the right hand of the throne of God" (Heb 12:2).  Sometimes it is because we have faith that we will suffer.  Not having enough faith has nothing to do with alleviating suffering but having faith almost assures us that we will suffer.  Job was one of the most righteous men who ever lived and he suffered perhaps more than any person in the Bible, next to Jesus Christ at Calvary.  Job's suffering was not due to his lack of faith but because he did have faith in God.  Suffering is not always a result of lacking faith…it possibly could be in some cases, but it certainly does not always mean that a lack of faith produces suffering.  In some cases, suffering increases faith and suffering comes from having much faith.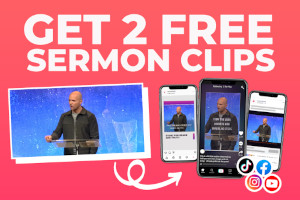 The Apostle Paul had great faith in Jesus and in fact he had seen the resurrected Christ, but his faith – based upon his seeing Jesus – did not reduce his sufferings.  In 2 Corinthians he lists some of the sufferings he endured, "as servants of God we commend ourselves in every way: in great endurance; in troubles, hardships and distresses; in beatings, imprisonments and riots; in hard work, sleepless nights and hunger" (2 Cor 6:4-5).  Paul suffered greatly, "yet we live on; beaten, and yet not killed;  sorrowful, yet always rejoicing; poor, yet making many rich; having nothing, and yet possessing everything" (2 Cor 6:9-10).  Here Paul had hardships, beatings, imprisonment, was in riots, had hunger, sleeplessness, beaten, sorrowful, poor, having nothing, yet possessing everything.  Why?  It was because Paul had faith in his ministry, his future deliverance, and in Jesus Christ.
Is Our Suffering a Result of a Lack of Faith?
I do not believe I can find in the Bible where a person suffers who is a believer in Jesus Christ and their lack of faith was to blame.  The fact is that we can glorify God in our suffering.  Peter says, "But rejoice inasmuch as you participate in the sufferings of Christ, so that you may be overjoyed when his glory is revealed. If you suffer, it should not be as a murderer or thief or any other kind of criminal, or even as a meddler.  However, if you suffer as a Christian, do not be ashamed, but praise God that you bear that name. Those who suffer according to God's will should commit themselves to their faithful Creator and continue to do good" (2 Pet 4:13, 15-16, 19).
First Peter 2:19-21 says, "For it is commendable if someone bears up under the pain of unjust suffering because they are conscious of God.  But how is it to your credit if you receive a beating for doing wrong and endure it? But if you suffer for doing good and you endure it, this is commendable before God.  To this you were called, because Christ suffered for you, leaving you an example, that you should follow in his steps." Paul says that "it has been granted to you on behalf of Christ not only to believe in him, but also to suffer for him" (Phil 1:29).
Faith Brings Suffering
In what is commonly called the Hall of Faith, many of the Christians and believers in God in the Old and New Testament willingly died for their faith as "Some were killed with stones. They were sawed in two. They were put to death by the sword. They went around wearing the skins of sheep and goats. They were poor. They were attacked. They were treated badly" (Heb 11:37).  In fact, their faith was so strong that they could actually suffer horrifying deaths for their belief in God and their great faith helped them to avoid recanting their faith in God.  They suffered, not from a lack of faith, but because of their great faith.  Their faith, "is what the people of long ago were praised for" even though they died horrible deaths for it (Heb 11:2).  The Bible says that "Without faith it isn't possible to please God. Those who come to God must believe that he exists. And they must believe that he rewards those who look to him" (Heb 11:6). If you have faith, you are pleasing God and faith in God is associated with suffering (John 15:20).
The many Patriarchs like Abraham, Moses, Abel, Enoch, and Noah all had faith yet they had not inherited the Promised Land or the promises of God.  Hebrews 11:13 states that, "All those people were still living by faith when they died. They didn't receive the things God had promised. They only saw them and welcomed them from a long way off. They openly said that they were outsiders and strangers on earth." Peter says that "they heap abuse on you" because they had faith in God (1 Pet 4:4).
Returning again to Paul, who had such great faith that he healed everyone that he laid hands on said that he had "been in prison more frequently, been flogged more severely, and been exposed to death again and again.  Five times I received from the Jews the forty lashes minus one.  Three times I was beaten with rods, once I was pelted with stones, three times I was shipwrecked, I spent a night and a day in the open sea, I have been constantly on the move. I have been in danger from rivers, in danger from bandits, in danger from my fellow Jews, in danger from Gentiles; in danger in the city, in danger in the country, in danger at sea; and in danger from false believers. I have labored and toiled and have often gone without sleep; I have known hunger and thirst and have often gone without food; I have been cold and naked" (2 Cor 11:23-27).  Now who would dare to go up to Paul and say, "Paul, if only you had faith or more faith, or that you lacked faith, you could have avoided all this suffering?"   Paul suffered for his faith not because he lacked faith (2 Tim 2:9).
Reasons for Suffering
Suffering can actually help us "Resist (the Devil), standing firm in the faith, because you know that the family of believers throughout the world is undergoing the same kind of sufferings" (1 Pet 5:9). Christians who suffer are joined with a great company of saints down through the ages who died for, were tortured for, and are still dying today for their faith.  Peter told the church to "stand firm in the faith." He did not tell them that they needed more faith or that they lacked faith and they suffered for it but to stand firm in the faith.  He didn't tell them to stand firm in the faith to avoid the sufferings.
We will suffer in this world, even non-Christians, but even physical ailments bring glory to God and work in us as a refiner's fire burns the dross off of gold.  Our sickness, disease, and illnesses keep us dependent upon God and God is glorified in our weaknesses because He is shown strong in our weaknesses and afflictions.  Our sufferings keep us in prayer more often, in depending on God more frequently, and keep us humble.  Perhaps this is why God refused to heal Paul even though he prayed three times to have his "thorn in the flesh" removed.  God didn't tell Paul that he didn't have enough faith but that God's grace was enough for him.  Paul says, "Therefore, in order to keep me from becoming conceited, [kept Paul humble] I was given a thorn in my flesh, a messenger of Satan, to torment me. Three times I pleaded with the Lord to take it away from me [kept Paul in prayer]. But he said to me, "My grace is sufficient for you, for my power is made perfect in weakness. [kept Paul dependent upon God]" Therefore I will boast all the more gladly about my weaknesses, so that Christ's power may rest on me [glorifying Christ]. That is why, for Christ's sake, I delight in weaknesses, in insults, in hardships, in persecutions, in difficulties. For when I am weak, then I am strong [when he is suffering, he must depend on God Who shows Himself strong]" (2 Cor 12:7-10).
Paul addresses suffering in its proper context: "The Spirit himself testifies with our spirit that we are God's children.  Now if we are children, then we are heirs—heirs of God and co-heirs with Christ, if indeed we share in his sufferings in order that we may also share in his glory [suffering glorifies God].  I consider that our present sufferings are not worth comparing with the glory that will be revealed in us [the future results of our suffering in our new, glorified bodies].  For the creation waits in eager expectation for the children of God to be revealed.  For the creation was subjected to frustration, not by its own choice, but by the will of the one who subjected it, in hope  that the creation itself will be liberated from its bondage to decay [and suffering] and brought into the freedom and glory of the children of God" (Rom 8:16-21).  For that day, I pray, "Even so Lord, come quickly" (Rev 22:20).
Check out this great article with Bible Verses to comfort those that are suffering:
Resources:
New International Version Bible
THE HOLY BIBLE, NEW INTERNATIONAL VERSION®, NIV® Copyright © 1973, 1978, 1984, 2011 by Biblica, Inc.™ Used by permission. All rights reserved worldwide