God is the great Protector. His name in Hebrew to describe this is Jehovah-Nissi. He is the One who defends, delivers, covers, preserves, shelters and watches over us. Sometimes we need to call upon Him in our prayers for protection. Here are ten short prayers for protection that you might want to consider.
Jacob's Prayer for Protection from Esa
u (Genesis 32:9-12)
And Jacob said, "O God of my father Abraham and God of my father Isaac, O Lord who said to me, 'Return to your country and to your kindred, that I may do you good,' I am not worthy of the least of all the deeds of steadfast love and all the faithfulness that you have shown to your servant, for with only my staff I crossed this Jordan, and now I have become two camps. Please deliver me from the hand of my brother, from the hand of Esau, for I fear him, that he may come and attack me, the mothers with the children. But you said, 'I will surely do you good, and make your offspring as the sand of the sea, which cannot be numbered for multitude.'"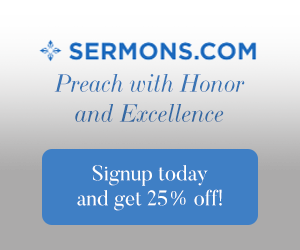 Jehoshaphat Fasted and Prayed for Protection from the Moabites and Ammonites and the Meunites
(2 Chronicles 20:6-12)
"O Lord, God of our fathers, are you not God in heaven? You rule over all the kingdoms of the nations. In your hand are power and might, so that none is able to withstand you. Did you not, our God, drive out the inhabitants of this land before your people Israel, and give it forever to the descendants of Abraham your friend? And they have lived in it and have built for you in it a sanctuary for your name, saying, 'If disaster comes upon us, the sword, judgment, or pestilence, or famine, we will stand before this house and before you— for your name is in this house—and cry out to you in our affliction, and you will hear and save.' And now behold, the men of Ammon and Moab and Mount Seir, whom you would not let Israel invade when they came from the land of Egypt, and whom they avoided and did not destroy— behold, they reward us by coming to drive us out of your possession, which you have given us to inherit. O our God, will you not execute judgment on them? For we are powerless against this great horde that is coming against us. We do not know what to do, but our eyes are on you."
Ezra Fasted and Prayed for Protection from the Enemy (Ezra 8:21-23)
Then I proclaimed a fast there, at the river Ahava, that we might humble ourselves before our God, to seek from him a safe journey for ourselves, our children, and all our goods. For I was ashamed to ask the king for a band of soldiers and horsemen to protect us against the enemy on our way, since we had told the king, "The hand of our God is for good on all who seek him, and the power of his wrath is against all who forsake him." So we fasted and implored our God for this, and he listened to our entreaty.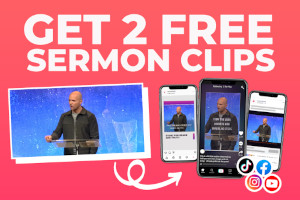 David's Prayer for Protection from his son Absalom (Psalms 3)
O Lord, how many are my foes!
Many are rising against me;
many are saying of my soul,
there is no salvation for him in God. Selah
But you, O Lord, are a shield about me,
my glory, and the lifter of my head.
I cried aloud to the Lord,
and he answered me from his holy hill. Selah
I lay down and slept;
I woke again, for the Lord sustained me.
I will not be afraid of many thousands of people
who have set themselves against me all around.
Arise, O Lord!
Save me, O my God!
For you strike all my enemies on the cheek;
you break the teeth of the wicked.
Salvation belongs to the Lord;
your blessing be on your people! Selah
Stephen's Prayer for the Protection (mercy) of His Murderers (Acts 7:60)
And falling to his knees he cried out with a loud voice, "Lord, do not hold this sin against them." And when he had said this, he fell asleep.
Paul's Prayer Thanking God for Deliverance from Evil at Colossae
(Colossians 1:9-14)
And so, from the day we heard, we have not ceased to pray for you, asking that you may be filled with the knowledge of his will in all spiritual wisdom and understanding, so as to walk in a manner worthy of the Lord, fully pleasing to him, bearing fruit in every good work and increasing in the knowledge of God. May you be strengthened with all power, according to his glorious might, for all endurance and patience with joy, giving thanks to the Father, who has qualified you to share in the inheritance of the saints in light. He has delivered us from the domain of darkness and transferred us to the kingdom of his beloved Son, in whom we have redemption, the forgiveness of sins.
"The Lorica" [1]

I bind to myself today – God's Power to guide me, God's Might to uphold me, God's Wisdom to teach me, God's Eye to watch over me God's Ear to hear me,
God's Word to give me speech, God's Hand to guide me, God's Way to lie before me, God's Shield to shelter me, God's Host to secure me,
Against the snares of demons, against the seductions of vices, against the lusts of nature,
Against everyone who meditates injury to me, whether far or near, whether few or with many.
Christ with me, Christ before me, Christ behind me, Christ within me, Christ beneath me, Christ above me, Christ at my right, Christ at my left, Christ in the fort, Christ in the chariot seat, Christ in the heart of everyone who thinks of me, Christ in the mouth of everyone who speaks to me, Christ in every eye that sees me, Christ in every ear that hears me.
Personalized Well-known Passages As Prayers for Protection
Based upon Psalms 91:9-16
Holy God, I have made You my dwelling place, the Most High, who is my refuge and I trust that because of this no evil shall be allowed to befall me, no plague come near my home. For he will command his angels concerning me to guard me in all my ways. On their hands they will bear me up lest I strike my foot against a stone. I will tread on the lion and the adder;  the young lion and the serpent I will trample underfoot. I rest upon your promise: "Because he holds fast to me in love, I will deliver him; I will protect him, because he knows my name. When he calls to me, I will answer him; I will be with him in trouble; I will rescue him and honor him. With long life I will satisfy him and show him my salvation." Amen
Based upon Psalms 140:1-5
Deliver me, O Lord, from evil men; preserve me from violent men, who plan evil things in their heart and stir up wars continually. They make their tongue sharp as a serpent's, and under their lips is the venom of asps. Selah
Guard me, O Lord, from the hands of the wicked; preserve me from violent men, who have planned to trip up my feet. The arrogant have hidden a trap for me, and with cords they have spread a net; beside the way they have set snares for me. Selah
Based upon Ephesians 6:13-17
Dear Lord, as I put on the full armour of God, I know that when the day of evil comes, I will be able to stand my ground, and after I have done everything, I will stand. I will stand firm, with the belt of truth buckled around my waist, with the breastplate of righteousness in place, and with my feet fitted with the readiness that comes from the gospel of peace. In addition to all this, I will take up the shield of faith, with which I can extinguish all the flaming arrows of the evil one. I take on the helmet of salvation and the sword of the Spirit, which is the word of God.
Sources:
[1] An excerpt from 1889, C. F. ("Fanny") Alexander (1818-1895), version at the request of H. H. Dickinson, Dean of the Chapel Royal at Dublin Castle.