In the King James Version of the Bible the phrases "fear not" and "be not afraid" appear 89 times (63 and 26 respectively). Obviously the Bible tells us, or those to whom the verses are directed, to not fear. But if we are to not be afraid, then what is the answer to the fear we often have?
There are legitimate problems in life. We all have to deal with them and there is nothing wrong with that. What is inappropriate is when we allow the anxiety over our problems to become fear. Fear shows a lack of faith in God and His provision. But the Bible gives us many reasons why we can trust the Lord for His help.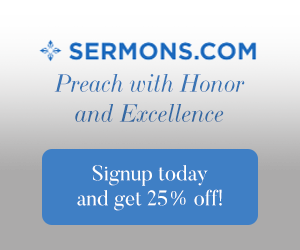 Of course, besides an improper fear, there is a good and healthy fear—the fear of the Lord. This is a holy reverence and respect for who God is and His authority over our lives and the universe. This is not the type of fear we are talking about with these verses.
God is Present
Isaiah 41:10 "Fear thou not; for I am with thee: be not dismayed; for I am thy God: I will strengthen thee; yea, I will help thee; yea, I will uphold thee with the right hand of my righteousness."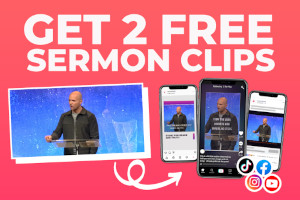 Hebrews 13:6 "So that we may boldly say, The Lord is my helper, and I will not fear what man shall do unto me."
God Hears You Through Prayer
Psalm 34:4 "I sought the Lord, and He heard me, and delivered me from all my fears."
Philippians 4:6, 7 "Be anxious for nothing, but in everything by prayer and supplication, with thanksgiving, let your requests be made known to God; and the peace of God, which surpasses all understanding, will guard your hearts and minds through Christ Jesus."
God Cares for You
Psalm 55:22 "Cast thy burden upon the LORD, and he shall sustain thee: he shall never suffer the righteous to be moved."
Matthew 10:31 "Fear ye not therefore, ye are of more value than many sparrows."
1 Peter 5:6, 7 "Therefore humble yourselves under the mighty hand of God, that He may exalt you in due time, casting all your care upon Him, for He cares for you."
God Knows Your Needs
Matthew 6:30-33 "Wherefore, if God so clothe the grass of the field, which to day is, and to morrow is cast into the oven, shall he not much more clothe you, O ye of little faith? Therefore take no thought, saying, What shall we eat? or, What shall we drink? or, Wherewithal shall we be clothed? (For after all these things do the Gentiles seek:) for your heavenly Father knoweth that ye have need of all these things. But seek ye first the kingdom of God, and his righteousness; and all these things shall be added unto you."
The Holy Spirit Intercedes on Your Behalf
John 14:27 "Peace I leave with you, my peace I give unto you: not as the world giveth, give I unto you. Let not your heart be troubled, neither let it be afraid."
Romans 8:26-28 "Likewise the Spirit also helpeth our infirmities: for we know not what we should pray for as we ought: but the Spirit itself maketh intercession for us with groanings which cannot be uttered. And he that searcheth the hearts knoweth what is the mind of the Spirit, because he maketh intercession for the saints according to the will of God. And we know that all things work together for good to them that love God, to them who are the called according to his purpose."
Fear is Not From God
2 Timothy 1:7 "For God hath not given us the spirit of fear; but of power, and of love, and of a sound mind."
Love For God Drives Away Fear
1 John 4:18 "There is no fear in love; but perfect love casteth out fear: because fear hath torment. He that feareth is not made perfect in love."
God is More Powerful Than Your Fear
Psalm 56:11 "In God have I put my trust: I will not be afraid what man can do unto me."
Romans 8:31 "What shall we then say to these things? If God be for us, who can be against us?"
Trust in God Expels Fear
Job 13:15 "Though he slay me, yet will I trust in him: but I will maintain mine own ways before him."
Psalm 5:11 "But let all those that put their trust in thee rejoice: let them ever shout for joy, because thou defendest them: let them also that love thy name be joyful in thee."
Proverbs 29:5 "The fear of man brings a snare, but whoever trusts in the Lord shall be safe."
God is in Control of Everything
"Matthew 24:6 "And ye shall hear of wars and rumours of wars: see that ye be not troubled: for all these things must come to pass, but the end is not yet."
What are some of your favorite Bible verses about not being afraid? Please leave them in the comments below.
If this article was helpful you might also enjoy this one:
Resources:
The Holy Bible, King James Version