The New Testament is clear about the fact that Christians will endure persecution and suffering (i.e. Romans 5:3, 8:17, 35; 2 Corinthians 1:5-7; Philippians 1:29; 2 Timothy 1:8, 2:3), tribulation (i.e. Matthew 24:9; John 16:33; Acts 14:22; Romans 12:12). Some of the believer's hardships will result from living in a fallen world, some will come from other people who are hostile to the God, His Son, and His Gospel, and some will be the result of our own disobedience toward God. Regardless of the origin, the Christian will inevitably be confronted with difficult times in his or her life. It is simply a false teaching, and Biblically unfounded, that Christians are somehow exempt from hardships that come with living in a fallen world. So, how should the believer face these trials and hardships? Let us look at the first chapter of the book of James, which has some very helpful words for us.
Count it All Joy
"Count it all joy, my brothers, when you meet trials of various kinds…" (James 1:2 ESV).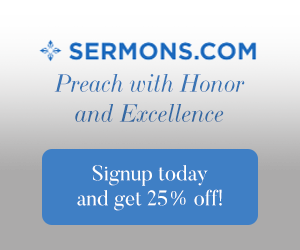 Not many people react to hardship and tragedy with joy. Most people's initial reaction to tragedy or trials is dread or depression. Nevertheless, God's word to us, recorded by James, is to count those trials as something joyful. Now, for those without Jesus, this sounds like insanity. Who would possibly count it joy when someone they love suddenly passes away? Who would count it joy when he or she loses their job?
However, when we belong to Jesus, and He is our Savior and our Strength, 'counting it all joy' makes perfect sense. We are in the protective hands of the Almighty Creator, Who sees all and knows all, and loves us. Nothing happens that He does not either allow to happen or cause to happen. Since we are in His hands, we have nothing to fear when some unexpected trial or tragedy slams into our lives. James' words reassure us that, as followers of Christ, we are never alone in whatever we face. James even tells us that God has a purpose for allowing these trials to befall us.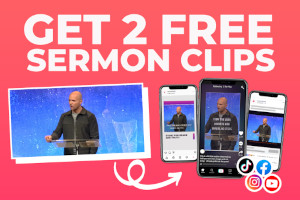 Testing = Steadfastness
"…for you know that the testing of your faith produces steadfastness" (James 1:3 ESV; cf. Romans 5:3).
It has been said that faith is like a muscle; it only grows when it is exercised. I know that my faith grows in leaps and bounds when I face a situation that I cannot resolve, and then I see God work it out in a way that is far better than I ever imagined. Our faith grows when we trust God for the answer to some problem for which we see no answer. The word here translated 'steadfastness' is also translated as 'endurance' in the New American Standard Bible; 'patience' in the King James Bible; and 'perseverance' in the New International Version. It carries the idea of 'stick-to-it-ness' or a firm resolve to remain grounded.
If Christians simply were saved and secluded themselves from society or suffering, we would soon be worthless to the rest of the world, many of whom desperately need to know that Savior, Jesus Christ. The Bible tells us that God, "…comforts us in all our affliction, so that we may be able to comfort those who are in any affliction, with the comfort with which we ourselves are comforted by God" (2 Corinthians 1:4 ESV). We are much better able to comfort someone, who is going through a difficult time, if it is something that we too have gone through; something in which we have seen God's hand at work, comforting, healing, and restoring. We can be the cup that brings the cold drink of God's love to the person who is going through a dry and parched time in his or her life.
Perfect and Complete
"And let steadfastness have its full effect, that you may be perfect and complete, lacking in nothing" (James 1:4 ESV).
When we trust God through our trials and tragedies, we become more and more stable in our Christian walk. We are less likely to be swayed by false teachings or even by temptation. The more we are sure that God will get us through any and all things we face, the more sure we will be of our safety in Him. We will be bolder in our walk and this will make us better witnesses for God.
Ask God
"If any of you lacks wisdom, let him ask God, who gives generously to all without reproach, and it will be given him" (James 1:5 ESV).
Tragedies and trials have a way of driving us towards confusion and desperation. Nevertheless, the believer's response should be to turn to God in faith and dependence. Nothing is too hard for God; with Him all things are possible (Matthew 19:26; Mark 10:27; Luke 1:37, 18:27). When we face trials or tragedies, our response should be to turn to God, not away from Him, knowing that God knew what was coming before it came. Your situation did not surprise Him, nor can it overwhelm Him. Our response should be to trust Him in the difficult times as much as we trust Him when things are going well.
Conclusion
Christians are not exempt from trials and tragedies; we will face hardships in life, it comes from living in a fallen world. However, if we respond by trusting God, our faith will actually be strengthened. We will emerge from the hard times, stronger and wiser for having put our trust in God to see us through.
We must be aware that with every trial comes a temptation. The temptation is to trust in something, or someone, other than God to get us through it. The temptation is to become overwhelmed by our situation and believe that even God is not able to help us. However, if we turn to God in our time of need, instead of away from Him, He will give us the strength and wisdom to get through anything the world, or Satan, throws at us. Moreover, we will emerge from those trials as stronger Christians with a more sure faith and a more vibrant witness for the glory of God.
Want to study more from the book of James? Take a look at this article

:
Resources – The Holy Bible, English Standard Version "Scripture quotations are from The Holy Bible, English Standard Version® (ESV®), copyright © 2001 by Crossway, a publishing ministry of Good News Publishers. Used by permission. All rights reserved."