Today we hear a lot of negative things about TV evangelists and radio ministries.  We tend to group them altogether and believe that they are just in it for the money.  Truly some are but many others are legitimate.  How can you know which are sound, theological ministries and which are not?  How can we be sure that they are not just taking our money or taking advantage of us?  Is there a way to ensure that they are fiscally sound with the donations that they receive?
Wolves In Sheep's Clothing
There are so many Christian programs and ministries that are only trying to take your money.  They are milking money from widows; they are promising blessings for those who send in their "seeds of faith."  They make God out to be quid pro quo.  That is, if you donate, then God will do this or do that for you.  I have heard some promise that if they send in their donations or a "seed of faith", they will have their mortgage paid off or have their business prosper.  Donors are promised to have showers of blessings rained down upon them if only they will send in their money.  God will open up the windows of heaven to pour out such a blessing that they will not have room enough to receive it.  Operators are standing by to pray for you and by the way, they accept credit cards.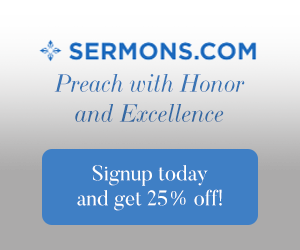 One TV evangelist who was trying to raise funds boldly proclaimed that he heard from God that there are a thousand people out there who need to send in one thousand dollars and only after they do that, God will give them a ten-fold increase.  The only problem is that I could not find this in the Bible.  Jesus became poor for our sake (2 Cor 8:9).  Jesus was approached by a tax collector to pay a tax and He told Peter to go and catch a fish and take a coin from the fish's mouth so that He could pay taxes with it (Matt 17:27).  This seems to indicate that Jesus never had a lot of money with Him. He had no money with which to pay the tax that was due and so had to miraculously have the tax paid by Peter finding a coin in the fishes mouth.  Why didn't He just ask the Father to "open up the windows of heaven to pour out a blessing?"
Christian TV Evangelists and Radio Ministries
Not every TV evangelist or ministry is untrustworthy.  There are many that are but certainly not all of them.  One thing to use as a way to check the veracity of a ministry and whether they are using your donations to help preach the gospel is to visit the website MinistryWatch.com.  At this valuable website, there are several evangelists and ministries on their "Donor Alert" page.  This Donor Alert page warns about many ministries that have not reported their earnings to the IRS or who do not submit their budgets for oversight by the highly reputable Evangelical Council for Financial Accountability (ecfa.org).  They also have a long list of ministries that do voluntarily submit their financial reports.  The ECFA looks at ministries expenditures and their income and finds out exactly where the money that donors send in is going to and for what purpose it is being spent.   Before you donate to any ministry, it is wise to check with this website (http://www.ecfa.org/) to see if they voluntarily send in their financial reports to them.  If they do not submit reports to these monitoring organizations, you might ask the ministry that you support or are thinking of supporting to send you a financial report for their organization.  If they refuse to do so, then you have reason to be concerned about their fiscal responsibilities.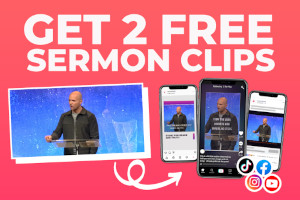 You will soon discover that many recognizable ministries that have questionable practices and have no financial oversight of the donations that are received have no one to be accountable to.  This should act as a red flag warning to you.   Another trusted website is Ministry Watch (http://www.ministrywatch.com/) which exposes fiscally irresponsible ministries.   Some of the names on their Red Alert pages might surprise you.  Some of the top administrators (CEO, CFO, COO's, etc.) have salaries in the millions and while some names might shock you, others will confirm your suspicions.
The monitoring websites not only contain reports for questionable ministries but for those ministries that are listed to be among the best by all accounts. The websites listed in this article and at the bottom of this article are excellent resources for determining whether you should give to a particular charity or ministry.  If a charity or ministry does not submit financial records to the Evangelical Council for Financial Accountability (ECFA), Ministry Watch, or Charity Navigators, then this should give you good reason to further investigate their fiscal practices.  The ECFA and Ministry Watch are non-profit organizations that monitor and document ministries financial records for fiscal responsibility.   Ministries and charities are monitored by Charity Navigator for the same purpose as does the ECFA and Ministry Watch.
How to Choose a Christian Ministry to Support
Ministries that tend to voluntarily submit their financial records for accountability purposes are typically the most sound theologically.   If you have a favorite ministry and its teachings square with what you read in the Bible, and they report their financial records to the websites mentioned, then you can be relatively certain that they are being good stewards with the donations that they receive.  The Salvation Army, while not exactly a teaching Christian ministry, is one of the most reputable charities on record.  The vast majority of their donations (well over 90%) go directly to those who need it most.  It is a great needs-based charity and since they voluntarily submit their financial reports, they are completely trustworthy.  Likewise, you should look for similar openness with the Christian ministry that you support.   It is no accident that the best ministries have the best financial procedures and reporting histories.  Their stewardship and teachings hold up well against the majority of biblical scholars, conservative seminaries, and theologians.
One great ministry to support is Compassion International. They have a great reputation and help both they physical and spiritual needs of children in poverty.  Please consider supporting a child.
$eed$ of Faith
If any TV or radio ministry promises you health, wealth, or prosperity in return for your offerings, you should be cautious.  Anyone that asks for "seeds of faith" donations should be closely scrutinized and their ministry should be checked against the ministry monitoring websites that are given below and in this article.  You can type their name into the Search Box and you can find out more about their authenticity and veracity or the lack thereof.  Promises given to you for a certain blessing in return for your donation do not fit the biblical doctrine of giving.  God is not a quid pro quo God.  God never promises to give you something specific in response to your giving an offering or donation of money and so no man or woman should make such a claim.  If a TV evangelist, ministry, or charity makes such a claim – even if they say they heard God speak to them – don't believe it.  They are not only disagreeing with the biblical model of giving, they are going against what Jesus Himself taught.  Christians are to give with a cheerful heart, not of necessity and not for reasons of receiving something in return (2 Cor 9:7).  Too many ministries are playing upon people's financial hardships.  They are stealing the widow's mite.  They are taking from those who don't have much to begin with and promising them something greater in return.
Peddling the Gospel
The Bible condemns solicitation of money in the name of God.  Paul states, "Unlike so many, we do not peddle the word of God for profit. On the contrary, in Christ we speak before God with sincerity, as those sent from God" (2 Cor 2:17).  Notice that Paul said, "Unlike so many. "  This could only mean that it was already happening and there were many peddling the gospel – for a price. Many were peddling (selling) the Word of God for profit.   Titus 1:11 says, "They must be silenced, because they are disrupting whole households by teaching things they ought not to teach—and that for the sake of dishonest gain." Paul warns Titus about them, "You may be sure that such people are warped and sinful; they are self-condemned" (Titus 3:11).  God warns us to stay away from wolves in sheep's clothing, "If anyone teaches otherwise and does not agree to the sound instruction of our Lord Jesus Christ and to godly teaching, they are conceited and understand nothing. They have an unhealthy interest in controversies and quarrels about words that result in envy, strife, malicious talk, evil suspicions  and constant friction between people of corrupt mind, who have been robbed of the truth and who think that godliness is a means to financial gain" (I Tim 6:3-5).  Peter knew about the prosperity gospel long ago saying, "In their greed these teachers will exploit you with fabricated stories. [sound familiar?] Their condemnation has long been hanging over them, and their destruction has not been sleeping" (2 Peter 2:3).
Jesus never preached giving to get.  He taught your treasures would be in heaven waiting for you and He never solicited money.  He never took donations for His ministry.  The fact is that, "you know the grace of our Lord Jesus Christ, that though he was rich, yet for your sakes he became poor, so that you through his poverty might become rich" (2 Cor 8:9).  He became poor for our sake that we might be rich in Him.  Eternal life is worth more than all the money in the universe.  For money perishes, thieves destroy, but rewards in heaven are safe from both corruption and thieves.  The currency of heaven is worth more than all the gold in the world.  As Jesus said, "Do not store up for yourselves treasures on earth, where moths and vermin destroy, and where thieves break in and steal.  But store up for yourselves treasures in heaven, where moths and vermin do not destroy, and where thieves do not break in and steal.  For where your treasure is, there your heart will be also" (Matt 6:19-21).  A Proverb states, "Buy the truth and do not sell it" (Prov 23:23a). Even if it is an angel of light, beware, for there are many wolves in sheep's clothing.  Jesus warned us to "Watch out for false prophets. They come to you in sheep's clothing, but inwardly they are ferocious wolves" (Matt 7:15).  If they offer you something, even in the name of God, for your "seeds of faith", have nothing to do with them because Jesus' truth sets us free and it is not for sell.
For more information on ministries or charities, visit these websites:
http://www.charitynavigator.org/
Related Articles:
Resources: New International Version Bible (NIV) THE HOLY BIBLE, NEW INTERNATIONAL VERSION®, NIV® Copyright © 1973, 1978, 1984, 2011 by Biblica, Inc.™ Used by permission. All rights reserved worldwide Image: porbital / FreeDigitalPhotos.net