As Christians we learn that the marriage between one man and one woman on earth is symbolic of the marriage between Christ and His bride, the Church. Here are my top 10 picks for Christian songs about marriage. You will see a mix of traditional hymns and contemporary songs. Some if these song videos are on my YouTube channel here: Christian Songs About Marriage.
Featured Song: Before the Throne of God Above (Charitie Lees Smith) I have featured this hymn because I am a musician and this one holds a very fond memory for me. It is one that was done at my daughter's wedding. Previously I featured another song that was done at this same daughter's wedding, you can see that one here: Christian Love Songs. I was honored that she asked me to re-arrange the piece (based upon a rendition that was recorded by the Christian group "Selah"). My daughter shared that she had found that there were several musical members in her family (both on our side and on the side of her new husband). She had a good friend (also the wedding planner) and her sister to do the vocals – brothers and sisters let me tell you, these ladies will be leading the angels in Heaven! Her future sister-in-law was the violinist. I played the lead on the flute with her maid of honor playing the second. And we cannot forget the amazing keyboardist that accompanied us all; she was also a good friend of the bride and the maid of honor's sister. I was thrilled that these talented musicians took time to practice the piece. I sent the music to the wedding planner and she distributed it for me to those across the States (I was in OH, daughter in MN with others and sister-in-law was in WA). The first time we ever played it together was at the rehearsal, the day before the wedding! All the glory goes to God for the talent that He gave to us all to honor Him and bless our families and friends with this beautiful hymn that symbolizes the importance of coming before the throne of God to continually ask blessings on our lives and especially our marriage. While we performed the piece to the left, my daughter and her husband were on the center platform lighting the unity candle and then her husband went to the Lord in prayer to ask a blessing on their marriage. Immediately after that the Mothers (one of them being me) poured sand of unity from two smaller vases to a larger one. Again, this was such an honor and every time I hear this hymn from that moment on I think of that lovely day in July. God is so good! In the upper right of this page is a video of the hymn sung by Selah.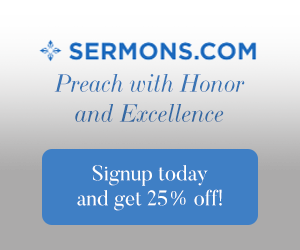 You've Got Me (Steven Curtis Chapman)
Listen to a video of this one on my YouTube channel. Here are some lyrics
Sample Lyrics: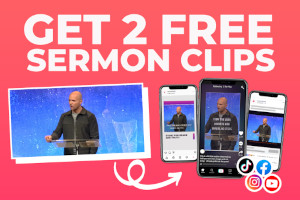 One day you've got me laughing
One day you've got me crying
One day you've got me thinking
I'm going out of my mind
But one thing is true
The one thing that never changes
Is that you've always got me …
On a Monday, on a
Tuesday, on a Wednesday
All the way around 'til Sunday
You've always got me on the good days
And the bad days and the mad days
The happy and the sad days
You've got me every day of my life
One night you've got candles burning
One night your head is aching
Most night you've got
several hundred things
Still on your list to get to get done
One thing stays true
One thing that you can know for certain
Is that you've always got me
On a Monday
On a Tuesday
On a Wednesday
All the way around to Sunday
You've always got me
On the good days
And the bad days
And the mad days
The happy and the sad days
You've got me every day of my life
You've always got me
You've always got me by your side
You've always got me
Every single day of my life
You've always got me
You've always got me by your side
You've always got me
One thing stays true
One thing that you can know for certain
Is that you've always got me
Days Like These (Natalie Grant)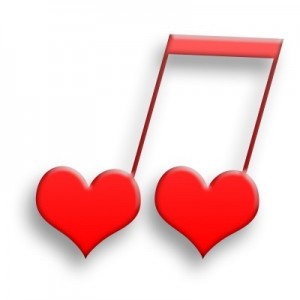 This is a fun song that I feel like singing when everything in my marriage is as it should be. Some days are not as excitingly perfect, but for the most part when I am doing what the Lord designed me to do for the man that He has given to me, the sky is a little bluer, love is runnin' like a dream, the sun is shining just for me and I'm thanking God for everything. Listen to this one on my YouTube channel and take a look at the chorus from this song:
Chorus:
Days like these-they don't get any better
Let this be for always and forever
Every minute is so perfectly
Just the way that it was meant to be
Days like these-so graceful that I'm falling
On my knees and thanking God for all the
Little things that make me wanna say
How I wish I had a million days like these
Not Living In Between (Bebo Norman)
This song by Bebo Norman can be a man singing to his wife even though I believe he is singing it to Jesus. Regardless, it is a great message of how marriage takes 100% giving; it is not a 50/50 deal. When you love someone, you need to give everything you got. That is exactly parallel to what our relationship with God needs to be – no in between, give it your all. There is a video on my YouTube channel for this one. Here are some lyrics:
Lyrics:
Can I come close to you
Hold your heart and never move
I'll never move
Well I can't be anything I'm not
You get what you see
But I'm gonna give you everything I got
I'm not living in the in-between
I'm not living in the in-between
Can I walk right next to you
And never stop I'll be the proof
I'll be the proof
Look up, look up it's like the sky is falling
Down on us
Wake up, wake up it's just this dream I have
It's made for us, for us
Take My Life and Let it Be (Frances R Havergal)
I love this hymn sung with the traditional tune (listen to midi here: Take my life). This hymn is representative of the Christian marriage in that when we give our lives to the Lord we become His bride. The lyrics are moving and this is one that has been remixed by my favorite Christian artist and worship leader, Chris Tomlin. Enjoy the video below of this beautiful hymn sung in a new way. I love how his audience sings with him. It's like a big praise and worship service.
For You (Michael W. Smith & Wayne Kirkpatrick)
Here is another upbeat song from Michael W. Smith. It speaks of the promise that a husband can have for his wife – to always be there for her. When we trust Jesus as our Savior we are adopted into the family of God. God promises never to leave us or forsake us. See a video of this song on my YouTube channel and here are some sample lyrics:
Sittin' in the rain
Water on your brain
Got a hole in your boat
Trying to stay afloat
Has got you down
I've got a wind in my sail
Rubber boots and a pail
I'll throw you a line
Rest assured that I
Won't ever let you drown
Chorus:
'Cause when you're up against the wall
You know I'll be here for you, for you
When you rise and when you fall
I'll always be here for you, for you
Jesus Stand Among us (Graham Kendrick)
This is a lovely hymn that can be sung at a wedding as a prayer of union. It is a great hymn of faith and you can listen to a small midi bite and see some lyrics at this link: Jesus Stand
One More Step Along the World I Go (Sydney Carter)
This is a song that you might have sung as a child but it truly makes a very sweet wedding song. It is a song that looks to the future traveling from the old into the new. Isn't that how it is in a marriage, there is always some new experience and how wonderful it is to share it with the love of your life. The song can also be speaking of the prayer that we have that God will keep us traveling along with Him. The video is on my YouTube channel and it includes lyrics.
The Day Before You (Matthew West)
Here is an upbeat song that is reminiscent of days before marriage and the time when we were alone. Suddenly life means so much when you find the one whom God has for you to spend the rest of your life with. Marriage is meant to last and we never really have to go back to that life alone. Again, consider how this mirrors our relationship with Jesus. "Therefore, if anyone is in Christ, he is a new creation. The old has passed away; behold, the new has come." (2 Corinthians 5:17). I encourage you to view this video with lyrics on my YouTube channel. It is a lovely reminder of the promises that God has for us.
An Irish Blessing (Roma Downey & Phil Coulter)
This is a very pretty piece that is narrated by Roma Downey. Listen to the video and read along with the blessing as Roma recites each verse. I love the symbolism in this blessing, you can see all of the phases that a marriage goes through. This would be a lovely interlude during a unity candle ceremony or as the minister asks a private blessing over the couple at a wedding.
May the blessing of light be upon you,
light on the outside and light on the inside.
With God's sunlight shining on you,
may your heart glow with warmth
like a turf fire that welcomes friends and strangers alike.
May the light of the Lord shine from your eyes
like a candle in the window, welcoming the weary traveler.
May the blessing of God's soft rain be on you,
falling gently on your head,
refreshing your soul with the sweetness of little flowers newly blooming.
May the strength of the winds of Heaven bless you,
carrying the rain to wash your spirit clean,
sparkling after, in the sunlight.
May the blessing of God's earth be on you
and as you walk the roads,
may you always have a kind word for those you meet.
May you understand the strength and power of God
in a thunderstorm in winter,
and the quiet beauty of creation
and the calm of a summer sunset.
And may you come to realize
that insignificant as you may seem in this great universe,
you are an important part of God's plan.
May He watch over you and keep you safe from harm.
Sources:
The Holy Bible, English Standard Version
"Scripture quotations are from The Holy Bible, English Standard Version® (ESV®), copyright © 2001 by Crossway, a publishing ministry of Good News Publishers. Used by permission. All rights reserved."
YouTube for various videos