One of the chief things God desires for us to do is to glorify Jesus Christ.  How can a mere mortal glorify Jesus?  In what ways do we bring glory to Christ?  What possible way can Christians, still being sinners, glorify His holy name?
Chief Purpose of Man
The Westminster Shorter Catechism tells us what man's chief purpose is for being created.  We must understand that when the Bible speaks of "man" it means mankind in general and of course this includes women too.  The first question in the Catechism is a very important question.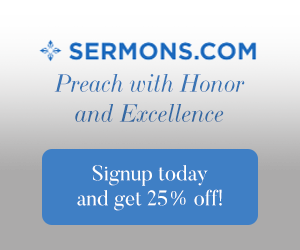 Question One:  What is the chief end of man?   This is asking what is the main purpose of mankind.
The answer is "to glorify God, and enjoy Him forever."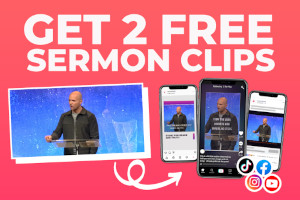 That is a little understood purpose for which God created mankind.  First Peter 4:11 clearly spells this out saying, "If anyone speaks, they should do so as one who speaks the very words of God. If anyone serves, they should do so with the strength God provides, so that in all things God may be praised through Jesus Christ. To him be the glory and the power for ever and ever. Amen."   Peter knew Christ intimately and like few others.  Peter is saying that "in all things God may be praised through Jesus Christ." We glorify God in our words, in our service, and in Jesus Christ.  Often times I am told about all of the great things that I have ever said, did or written.  When I hear this, I am soberly reminded that of myself I am nothing and would do no good thing without the Holy Spirit in me. As Isaiah wrote, "I am the LORD; that is my name! I will not give my glory to another or my praise to idols" (Isaiah 42:8).  The last thing I deserve is any credit or to take any glory from God for what I do.
When I take credit for something that I have benefited from, I am actually robbing God of His due glory.  When we give God all glory, then we are rightly esteeming God Almighty and Jesus Christ, Who alone deserves all credit, honor, glory, and praise.  We, and certainly I, deserve no such credit or glory.  The more that I have grown to know God, the more that I see myself as a wretched sinner…and the more I see just how holy God is.
Glorify God by All You Do
We actually can glorify God by what we do.  We can also bring shame to the name of Christ if we claim to be a believer and do not live up to our calling.  Paul understood that what we do either glorifies God, glorifies ourselves or brings shame to His holy name.  Paul said that "So whether you eat or drink or whatever you do, do it all for the glory of God" (1 Cor 10:31).  When Paul said "whatever you do, do it all for the glory of God."  That means that whatever we do, whether serve, pray or give, we must keep in mind that our chief purpose is to glorify God.  Since we "were bought at a price [we ought to] Therefore honor God with your bodies" (1 Cor 6:20).  Our bodies can glorify God by what our bodies do.  By doing what?  "Whatever you do, do it all for the glory of God."  John 15:8 makes it plain that "This is to my Father's glory, that you bear much fruit, showing yourselves to be my disciples." When we are "Filled with the fruits of righteousness, which are to the praise of his glory" then we glorify His name (Phil 1:11).  In 2 Corinthians 9:13 it says that God can be glorified "Because of the service by which you have proved yourselves, men will praise God for the obedience that accompanies your confession of the gospel of Christ, and for your generosity in sharing with them and with everyone else."
Paul was consumed by the desire to glorify God as he said, "I eagerly expect and hope that I will in no way be ashamed, but will have sufficient courage so that now as always Christ will be exalted in my body, whether by life or by death" (Phil 1:20).  So we can glorify God by whatever we do and exalt Him in our bodies by our acts of obedience, our selfless acts of service, our willingness to witness, and in our actions.  When our bodies labor to do service to Him we glorify Jesus and exalt His name.  Our labors of love must be aimed at glorifying Him.  In fact, if any ministries are done without the purpose of glorifying Jesus, then we toil in vain and we are uselessly only exalting ourselves.  God will never prosper a work of His unless it necessarily exalts Jesus Christ.  You might as well save your time for you will be building a ministry of wood, hay, and stubble which will all burn up at the judgment seat of Christ.
Jesus clearly said to "let your light shine before men, that they may see your good deeds and praise your Father in heaven" (Matt 5:16).  We are not saved by works but for works and these works ascribe glory and praise to God.  How good is that!?  Peter said that we are to "Live such good lives among the pagans that, though they accuse you of doing wrong, they may see your good deeds and glorify God on the day he visits us" (1 Pet 2:12).  The pagans are those who are not Christians and if they can glorify God by our deeds and words on the Day of visitation.  Since these deeds are credited to God's honor, how important it is that we do good works?  When Achan disobeyed God, Joshua told him to "give glory to the LORD, the God of Israel, and honor him and make confession to him" (Joshua 7:19).  By confessing our sins and faults we can glorify God. To confess our sins means that we agree with God about the deep sinfulness of our sins.
Glorifying God In Our Words
One of the greatest sins of believers may be that of ingratitude.  We should be giving God adoration, appreciation, and affection.  In the Old Testament, the only offering that was not required by the law was the Peace Offerings or as it is sometimes called, the Fellowship Offerings (Lev 3:1-5).  This was not an obligatory offering but one that was a free will offering and this offering was tied to giving thanks to God for all that He had done. Bible commentators call this offering by many names:  The Peace Offering, Praise Offering or Thanksgiving Offering.  It is to God a sweet-savor offering that is well pleasing to God.  When we get thanks from other people for things we do, don't we as humans highly value, treasure, and esteem these?  God is no different in this respect.  He is worthy of our thanksgiving, our praise, our gratitude, our appreciation, our affection, and our adoration.
David was overwhelmed by God's goodness.  In a Psalm of praise, David proclaimed (likely by song), "Ascribe to the LORD, you heavenly beings, ascribe to the LORD glory and strength. Ascribe to the LORD the glory due his name; worship the LORD in the splendor of his holiness" (Psalm 29:1-2).  The Psalms are brim full of praise to God.  David ascribed to the Lord "the glory due his name" and the "splendor of his holiness." "Whosoever offers praise glorifies me" (Psalm 50:23).   The Psalmist again says, "I will praise you, O Lord my God, with all my heart; I will glorify your name forever" (Psalm 86:12).
Why Glorify God's Name?
Why indeed?  "It is he who made us, and we are his; we are his people, the sheep of his pasture" (Psalm 100:3).  God did not have to create us nor was He under any obligation to save us, yet He did. Why not glorify our maker?  Even the "The heavens declare the glory of God; the skies proclaim the work of his hands" (Psalm 19:10).  The entire universe was created for His glory and they proclaim His glory. Even "The wild animals honor me, the jackals and the owls, because I provide water in the wilderness and streams in the wasteland, to give drink to my people, my chosen" (Isaiah 43:20).  Even Christ didn't seek to glorify Himself while on earth but God alone (John 8:50).
Glorifying God by Our Faith
Did you realize that a lack of faith, fear or apprehension tells God that you really don't trust Him?  Jesus spoke 365 times about fear alone.  That's one time for each day of the year.  Was this an accident?  I found it interesting.  Jesus' second most frequent topic was not heaven, or sin, or hell but it was about being afraid, fearful, and untrusting.  Abraham actually glorified God by his faith as Paul wrote, "Yet he did not waver through unbelief regarding the promise of God, but was strengthened in his faith and gave glory to God" (Rom 4:20).  In fact we can not please God without faith, but with faith God is well pleased (Heb 11:6).  What is commonly called "The Hall of Faith" is in Hebrews 11.  This chapter is full of the glory of God because their faith was only as strong as the object of their faith: God!
Glorify God by our Songs of Praise
One of the parts of our worship service are songs of praise and certainly we can glorify God by our songs of praise and adoration.  This is what is sometimes called "doxology".  This is just a fancy word for expressions of praise through songs, words or hymns.  It s from the Greek word "doxa, meaning praise and "logia" which means God.  The Psalms are full of such praise as the Psalms were generally put to music in honor of God to worship and praise Him.  In Psalm 71:23 "My lips will shout for joy when I sing praise to you–I, whom you have redeemed."  Psalm 5:11 says, "But let all who take refuge in you be glad; let them ever sing for joy. Spread your protection over them, that those who love your name may rejoice in you." Psalm 32:11 proclaim, "Rejoice in the LORD and be glad, you righteous; sing, all you who are upright in heart!"  Psalm 63:5 states "My soul will be satisfied as with the richest of foods; with singing lips my mouth will praise you."  Psalm 132:9 reads "May your priests be clothed with righteousness; may your saints sing for joy."  Is says in Psalm 132:16 that "I will clothe her priests with salvation, and her saints will ever sing for joy." Even the New Testament reveals that we are to be "speaking to one another with psalms, hymns, and songs from the Spirit. Sing and make music from your heart to the Lord" (Eph 5:19).
The conclusion is that our purpose in life is to glorify God and enjoy Him forever to which I say, amen.
Related Articles:
Resources:
New International Version Bible (NIV)
THE HOLY BIBLE, NEW INTERNATIONAL VERSION®, NIV® Copyright © 1973, 1978, 1984, 2011 by Biblica, Inc.™ Used by permission. All rights reserved worldwide