Many people think that God enjoys playing hide-and-seek.  They think that it is our job to conquer a bunch of obstacles as we search for God while, at the same time, God is dodging our attempt to connect with Him.  The Bible disagrees with this image of God and actually shows Him to be a loving Creator who has made it more likely than not for us to know Him and have a relationship with Him.  God makes Himself so accessible that the only reason a person does not know Him is if the person willfully rejects His gracious offer of salvation.  Let us look at His Word on this subject.
From The Beginning
From the very first sin that man committed against God, God demonstrated His love when He promised that He would provide a remedy for our sin. When their sin brought awareness of their nakedness to
Adam and Eve
, God provided a covering of animal skin so they could hide their shame.  Additionally, God promised (in a veiled way) that neither sin nor Satan would triumph over His plan for humanity (Genesis 3:15).  God has never left humanity completely alone; He has always provided a way by which we can be united with Him the way we were created to be.
God Wants To Have a Relationship With Us
The entire Bible contains the record of God making a way for mankind to be reconciled to Him.  We have sinned, and we are sinners in need of salvation.  We cannot save ourselves; therefore, God loved us so much that He provided the way by sending His Son, Jesus Christ, to die on a cross for you and me.  Not only that, He also reaches out to us, so that we may realize our situation and know the cure for our sin that He has provided.
In the Old Testament, we read, "For thus says the Lord God: Behold, I, I myself will search for my sheep and will seek them out" (Ezekiel 34:11 ESV) and, "I will seek the lost, and I will bring back the strayed, and I will bind up the injured, and I will strengthen the weak, and the fat and the strong I will destroy. I will feed them in justice" (Ezekiel 34:16 ESV).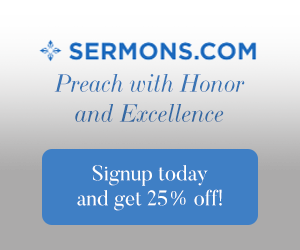 We also read, in the New Testament, these words of Jesus, "For the Son of Man came to seek and to save the lost" (Luke 19:10 ESV).  When Jesus was forecasting His death, He said, "And I, when I am lifted up from the earth, will draw all people to myself" (John 12:32 ESV).
The clear message of both the Old and New Testaments is that God is actively reaching out to people; He wants to forgive and save those who would simply surrender their lives to Him.  He is not hiding from us at all; rather He, "…desires all people to be saved and to come to the knowledge of the truth" (I Timothy 2:4 ESV).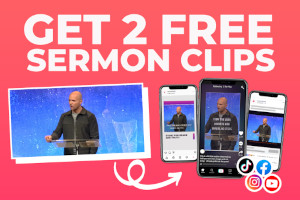 God Seeks Us Out
Jesus told His disciples that the Holy Spirit would come to them after He had gone, and that the Holy Spirit would,
"…convict the world concerning sin and righteousness and judgment…"
(John 16:8 ESV).  This tells us that the Holy Spirit is at work in the hearts and minds of the people in 'the world' (that's everyone) to convince them of the truth of God and His Word.
This is further born out in the epistle to the Romans, chapter one, "For what can be known about God is plain to them, because God has shown it to them. For his invisible attributes, namely, his eternal power and divine nature, have been clearly perceived, ever since the creation of the world, in the things that have been made. So they are without excuse" (Romans 1:19-20 ESV).  God has made sure to place the clear evidence of His existence all around us, in every created thing, so that we cannot miss His glory and truth.  The very beauty of nature is a witness to the greatness, power, and nature of God.  He wants us to know Him.
As Christians, We Are Never Alone
The Bible tells us that, as followers of Jesus, we are never alone, "You, however, are not in the flesh but in the Spirit, if in fact the Spirit of God dwells in you. Anyone who does not have the Spirit of Christ does not belong to him" (Romans 8:9 ESV, See also Romans 8:11; I Corinthians 3:16, 6:19; II Corinthians 6:16; II Timothy 1:14).  When we repent of our sins and God forgives us, God's Holy Spirit actually begins to reside in our hearts and minds.  We begin a union with God that fulfills us as God created us to be.  From the moment we are saved, God is no longer Someone who is 'out there'; rather, His Holy Spirit begins to dwell inside of us, giving us hope, joy, peace, strength, guidance, and every other thing we need to live the fulfilled live we were designed, by God, to live.
Conclusion
Contrary to the false ideas that many have of God, He does not hide from those who seek to know Him.  As a matter of biblical fact, He has made it quite easy to find Him.  Jesus said that the Holy Spirit is at this very moment working in the hearts of men and women in 'the world' to draw them to Him.  The Bible tells us that God has designed creation so that it points to the truth of His existence, power, and nature.  Finally, we are assured of God's personal presence in our lives when we repent of our sins and become followers of Jesus Christ.
God is right now in the process of seeking out sinners, convincing them of His truth, and leading them to the point where they either choose to follow Him or reject Him.  This is the most important choice we will ever make.  One leads us to an eternity of torment and the other leads to an eternity filled with the love of the all mighty Creator God.  One is a destiny of loneliness; the other is the fulfillment of what we were made to be…united with God, never to be alone
Take a look at this related post about making a decision to follow Christ today:
Resources – The Holy Bible, English Standard Version "Scripture quotations are from The Holy Bible, English Standard Version® (ESV®), copyright © 2001 by Crossway, a publishing ministry of Good News Publishers. Used by permission. All rights reserved."