Have you ever been really lost when driving through unfamiliar territory?  That feeling of anxiety that hits you in your gut is telling you that something is seriously wrong.  Your natural reaction is to get back on the right track ASAP.  This is how we all should feel about those we know that are spiritually lost too.  They are on the wrong path that leads to eternal torment and suffering.  Jesus describes these paths in Matthew 7:13-14, "Enter by the narrow gate.  For the gate is wide and the way is easy that leads to destruction, and those who enter it are many.  For the gate is narrow and the way is hard that leads to life, and those who find it are few."    This is serious!  We can't allow one day to slip by without praying for those that are lost.  We aren't promised tomorrow and prayer is very powerful.  Let us all agree together that praying for the lost is something that we should be doing daily.
Here are 5 prayers that you can pray for anyone who is lost spiritually.
My Friend Is Your Enemy
O Lord,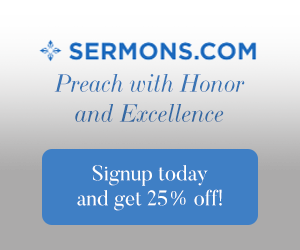 I love my friend, Joe.  He has a heart of compassion for others.  He helps those in need.  He just doesn't see You as important and it's breaking my heart.  Father, please draw Joe to You.  You have the power to create and destroy and that is why I am torn.  Joe is my friend and he is Your enemy right now.  Bring Joe wherever You must to make him look up to You.  Father, if he must hit rock-bottom, please allow him to.  It is better to have momentary sadness and anguish here then to have eternal sadness and anguish in hell.  I lift Joe up to You today.  Lord, hear my prayer!  I love You!  Amen
My Family Is Not Yours
Almighty God,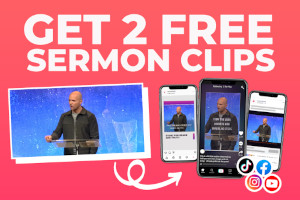 My own brother is living a lie.  He goes to church, but that's about it.  He isn't reading his Bible.  He doesn't talk about You with anyone.  He doesn't grasp the fact that You want a real relationship with him.  Father, I know where his heart is by the things he says and does, and the places that he goes.  I don't want him to miss out on the amazingness of Heaven.  Father, please show him You are real.  He thinks going to church is enough, but that is the farthest thing from the truth.  Being in a church building doesn't make him a Christian any more than being in a garage makes him a car.  Father, he needs to understand this!  Bring him to his knees, Lord.  If it be Your will, give me time with my brother where we can talk about You and the reality of eternity.  Lord, I love my brother and I know you do too.  I lift him up to you this day.  I love You, Father!  Amen
Fellow Co-Workers
Father,
The rampant, disregard for Your glorious Name is profaned every single day in every single room of my workplace.  Father, it drives me nuts to hear them use Your Name as a curse word.  They don't understand how lost they really are and that is why I pray for them today.  Father, many of these men and women have their own children and they would do anything to protect them.  Father, open their eyes to see that You feel the same way.  Everything is finished.  We are guaranteed Heaven by believing in the atoning blood of Your, Son.  Thank You for Jesus, Father!  Thank You for Jesus!  I lift up my fellow co-workers to You today, Lord.  Use me as You see fit in showing them love and compassion.  May they see You in my actions this day.  I love You!  Amen
Strength For Today
Lord,
I come to You to lift up those that are lost.  Father, give them strength to make it through today and all of the struggles they encounter.  Father, I am willing to be Your vessel.  Use me to shine the light of Jesus into the eyes of the lost this day.  May they feel You moving as they encounter the trials of this day.  I love You, Lord!  Amen
Those At Rock-Bottom
Father in Heaven,
You are worthy of all praise and glory and I exalt You this day!  Father, You have placed Angela on my heart because she is at rock-bottom right now.  Lord, I can feel You drawing her to You by using me as a vessel.  Lord, she comes to me daily with concerns about life and she is at the point of desperation that You can do a miracle!  Father, I pray that today she will wait no longer!  Father bring her to her knees today!  May she cry out to You for deliverance and guidance!  May she cry out to You for salvation through Jesus!  Father, I want to be there when she looks to You for the first time.  I will pray with her.  I will cry with her.  I will be silent with her.  I will be a friend to her in one of the most desperate times of her life.  Lord I lift Angela up to You today.  I love You, Father!  Amen
Conclusion
Our world is full of lost and lonely people.  We can't afford to sit on the side lines as they continue to fall closer to hell.  The lost need salvation through Christ and we have the power of prayer at our disposal!  Let's become prayer warriors and incessantly pray for those that have not received Jesus.  May God bless you as you live a life worthy of the calling!
Take a look at another interesting article from our archives:
"Scripture quotations are from The Holy Bible, English Standard Version® (ESV®), copyright © 2001 by Crossway, a publishing ministry of Good News Publishers. Used by permission. All rights reserved."