There may be times in our lives, both Christian and non-Christian, where we feel like God is a million miles away.  We may feel like there is no way we can reach Him.  Why do we feel this way?  What separates us from God?  How can we rectify this situation?
Sin Separates Us From God
In the beginning, when God created the heavens and the earth (Genesis 1:1), He created everything 'very good' (Genesis 1:31).  The universe was perfect and humanity had a perfect relationship with God. Tragically, humankind abused the privilege of choice and chose to disobey God.  This brought sin and corruption into the universe and severed the once perfect relationship we had with God (Romans 5:12).  The biblical record tells us that sin separates us from the relationship with God that we were meant to enjoy.  The rest of history is the story of God providing the remedy for humanity's sinful condition.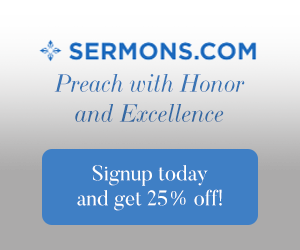 As long as our rebellious hearts continue rejecting God, we will be separated from Him.  This applies to all people, "For the wages of sin is death…for all have sinned and fall short of the glory of God…" (Romans 6:23a, 3:23 ESV).  This verse tells us that this sinful condition is every person's condition, not just some people.
God Is Not Far From Any Of Us
The good news is that God has provided the way of salvation for us through the life, death, and resurrection of His Son, Jesus.  Not only that, but the Bible says that God so orchestrates events and circumstances of life so that men and women will have the opportunity to come to the knowledge of the truth and be saved (Acts 17:26).  The Bible also says that God arranges things so that people, "should seek God, and perhaps feel their way toward him and find him. Yet he is actually not far from each one of us" (Acts 17:27 ESV).  God makes it possible for people to know the truth and choose to follow the truth into a saving relationship with Him (Psalm 34:18, 119:151, 145:18; Jeremiah 23:23-24).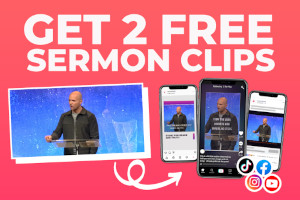 Now Is The Time
It is a sad truth that many people think that they will have time to dedicate their lives to God at some later date.  For too many, they do not get that opportunity.  The Bible tells us that we need to commit our lives to God now, not later, "For he says, "In a favorable time I listened to you, and in a day of salvation I have helped you." Behold, now is the favorable time; behold, now is the day of salvation" (II Corinthians 6:2 ESV).
"Seek the Lord while he may be found; call upon him while he is near; let the wicked forsake his way, and the unrighteous man his thoughts; let him return to the Lord, that he may have compassion on him, and to our God, for he will abundantly pardon" (Isaiah 55:6-7 ESV).  Why put off living the best possible life we could live, the life that God intended for us to live?  Many, by putting off this decision, have missed their chance altogether.  God has done everything to make a relationship with Him possible, all we have to do is to willfully enter into that relationship by exercising faith in Jesus Christ.
What Do I Have To Do?
The Bible tells us that, "…the free gift of God is eternal life in Christ Jesus our Lord" (Romans 6:23b).  Jesus Christ paid the cost when He died on the cross; there is nothing we can do to save ourselves, He has done it all.  Our response to His sacrifice is what determines our eternal destiny.
"But what does it say? "The word is near you, in your mouth and in your heart" (that is, the word of faith that we proclaim); because, if you confess with your mouth that Jesus is Lord and believe in your heart that God raised him from the dead, you will be saved. For with the heart one believes and is justified, and with the mouth one confesses and is saved. For the Scripture says, "Everyone who believes in him will not be put to shame" (Romans 10:8-11 ESV).  The gist of this passage tells us that, when we truly believe in our hearts that Jesus is Lord of our lives, that truth will naturally be something we proclaim; because it will be too great a truth to keep locked up within us.
There Can Be No Half-hearted Commitment To God
A commitment to God must be just that: a commitment.  There are many today that exercise a half-hearted allegiance to God and think they are saved when they are not.  A saving faith can be no other than a whole-hearted commitment to Him, as is repeated often in the Bible, "But from there you will seek the Lord your God and you will find him, if you search after him with all your heart and with all your soul" (Deuteronomy 4:29 ESV, cf. Jeremiah 29:13).  We were created to have fellowship with God and only in this way will our lives be complete and our purpose be realized.
Conclusion
God has done everything needed for us to be reconciled to Him.  He has paid the price for our sins by sending His Son, Jesus, to die on the cross for you and me.  He has placed the knowledge of Himself within the heart of every man.  It is up to us to decide whether we will serve God or serve ourselves.  God has determined to make it possible for us to choose; the decision belongs to each of us.  When we choose to love God with all our heart, soul, mind, body, and strength we will experience the closeness of a right relationship with Him.  There is no better way to live…for now, and for eternity.
Take a look at this related post about making a decision to follow Christ today:
Resources – The Holy Bible, English Standard Version "Scripture quotations are from The Holy Bible, English Standard Version® (ESV®), copyright © 2001 by Crossway, a publishing ministry of Good News Publishers. Used by permission. All rights reserved."