Studying the Bible is something that all Christians should do. It is impossible to know what God wants us to know if we are not in His Word often. Some like to study the Bible alone and indeed it is important to have personal study and devotion time.
In addition to that personal study time it is sometimes good to study with others. This is how we prove that "Iron sharpeneth iron; so a man sharpeneth the countenance of his friend." (Proverbs 27:17). Perhaps you have attended Bible Study Groups or maybe you would like to start a Bible study group yourself. Here are some tips on how to start a Bible study group that I hope are a blessing to you as you follow the Lord's leading to do so.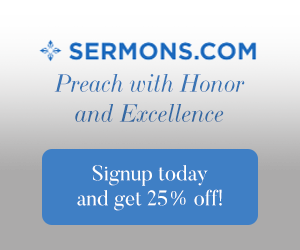 Who
When you want to begin a Bible Study you should pay special attention to who the students will be. For example, are you going to be teaching young people, only men, only women, couples or a general small group? This will help you to choose or create your teaching notes. Neglecting to choose your target students will result in frustration not only for the teacher but also for the students.
What
There are several ways that you can study the Bible. In David Peach's articles "5 Creative Ways to Study the Bible" and "Bible Study Methods: 5 Different Techniques" he gives some great advice. So begin by deciding what you would like to study. Some of the best studies I have attended or hosted include: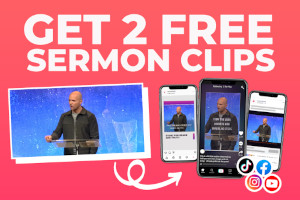 • A look at the Women of the Bible
• What Does the Bible say About Service
• How to build your faith
• A study in the Book of James
• The Acts of the Apostles
• The Letters of Paul
• The Gospels
• The Books of Poetry
Talk to those that you think might be interested in your study and get their ideas. Polling your students is one of the best ways to plan and teach a Bible study that everyone will enjoy and learn from.
Also decide upon what version of the Bible you are going to use for the study. Sometimes multiple versions in a group setting are confusing, especially if you are using a preprinted study curriculum that includes a specific version.
Where and When
Depending upon the size you could have a Bible study at the church or in a private home. Talk to the people that you think are interested in attending and see if anyone is interested in personally hosting the study. You may even decide that rotating between several venues works well. Be sure to nail down the place, day and time of your Bible study so that you can include it in your invitations.
Set a schedule and stick to it. Consider holidays and do not meet on those days. The more organized you are at the beginning, the more successful and edifying your study will be. It takes some planning but in the end everyone will be blessed by your due diligence.
Why
The Bible tells us that we are to study God's word. Here are some Bible verses that I have found that tell us why we need to be in His word. I hope you are encouraged by these great verses:
Psalms 119:11 – Thy word have I hid in mine heart, that I might not sin against thee.

Psalms 119:18 – Open thou mine eyes, that I may behold wondrous things out of thy law.

Proverbs 3:1-2 My son, forget not my law; but let thine heart keep my commandments: For length of days, and long life, and peace, shall they add to thee.

John 13:17 – If ye know these things, happy are ye if ye do them.

Acts 17:11 – These were more noble than those in Thessalonica, in that they received the word with all readiness of mind, and searched the scriptures daily, whether those things were so.

Romans 12:2 – And be not conformed to this world: but be ye transformed by the renewing of your mind, that ye may prove what [is] that good, and acceptable, and perfect, will of God.

2 Timothy 2:15 – Study to shew thyself approved unto God, a workman that needeth not to be ashamed, rightly dividing the word of truth.

2 Timothy 3:14-17 But continue thou in the things which thou hast learned and hast been assured of, knowing of whom thou hast learned [them]; And that from a child thou hast known the holy scriptures, which are able to make thee wise unto salvation through faith which is in Christ Jesus. All scripture [is] given by inspiration of God, and [is] profitable for doctrine, for reproof, for correction, for instruction in righteousness: That the man of God may be perfect, throughly furnished unto all good works.
Starting a Bible study is a great way to get people together to "sharpen iron". When you properly plan and survey your audience of students you will honor God and be a blessing to those that join you to study. Take a step in faith, start planning your study today.
Resource – The Holy Bible, King James Version