It is a popular subject among Christians – judgment. Not only is it popular but it is a subject that the Bible addresses often. There are many judgments in the Bible and depending upon whom you talk to, that number may change. However most will agree that judgment after life on this planet will be different depending upon whether or not you are a believer in Jesus Christ.
For the purpose of this article, I will be discussing only two judgments that are clearly based upon belief and unbelief in what Jesus did to atone for sins. Salvation is a free gift and is not based upon any good work (Ephesians 2:8-9; Titus 3:5). The Bible also speaks clearly that after salvation our works may earn rewards in Heaven. Let's take a look at some of the things I have studied regarding judgment. This article includes many Bible references so I encourage you to look up each scripture and compare them line upon line, precept upon precept. Let the Bible show you what the Bible says (2 Timothy 2:15).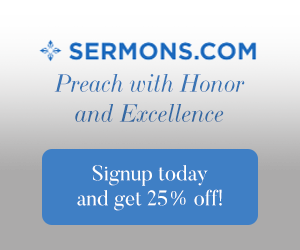 The Judgment Seat of Christ (aka Bema Seat)
This is a judgment for believers. Remember, it is not to determine salvation (eternal life) because that is already determined at the moment one believes the gospel of Jesus Christ. At that moment the believer's destination is changed from Hell to Heaven (John 3:36; Galatians 2:16). We know this because the Bible says "For all have sinned and fall short of the glory of God" (Romans 3:23). That means no one is good enough to be in the presence of God. Also, in Romans 6:23 we see that the wages of sin is death. That means that we not only "fall short" but we also owe the "wage" which is "death". That death means death in Hell when we pass from this life. The good news is that Jesus paid our sin wage on the cross at Calvary and when we believe in what Jesus did, our sins; past, present and future are washed away by His blood (Ephesians 1:6; Colossians 1:14).
So then, since the believer's destination is Heaven then we can know that the Judgment Seat of Christ is not about salvation. As a matter of fact, according to the Bible, believers are subject to this judgment to determine rewards in heaven. I like to look at the following as some references to the Judgment Seat of Christ: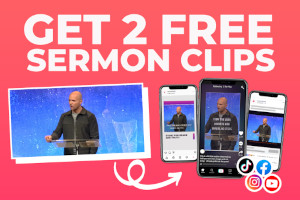 1 Corinthians 3:11-15 For other foundation can no man lay than that is laid, which is Jesus Christ.12Now if any man build upon this foundation gold, silver, precious stones, wood, hay, stubble; 13Every man's work shall be made manifest: for the day shall declare it, because it shall be revealed by fire; and the fire shall try every man's work of what sort it is 14If any man's work abide which he hath built thereupon, he shall receive a reward. 15If any man's work shall be burned, he shall suffer loss: but he himself shall be saved; yet so as by fire.
2 Corinthians 5:10 For we must all appear before the judgment seat of Christ; that every one may receive the things done in his body, according to that he hath done, whether it be good or bad.
Notice in the 1 Corinthians passage above, verse 15 says that "if any man's work shall be burned, he shall suffer loss: but he himself shall be saved" (emphasis mine). As we examine this scripture we can see clearly that this judgment has nothing to do with salvation. However the works that we do after salvation will be tested. Those that are done according to our love for God and our love for our neighbor (Mark 12:20-31) are the ones that will be as gold, silver and precious stones. These works will merit rewards in Heaven. My study leads me to believe that these rewards are actually the crowns that we read about in 1 Corinthians 9:25-27; 1 Thessalonians 2:19-20; 2 Timothy 4:8; 1 Peter 5:2-4 and Revelation 2:10. Works that are done for any other reason will burn up like wood, hay and stubble. These are the works of the flesh – the worldly or ungodly works (2 Peter 3:10).
A final note regarding the Judgment Seat of Christ is that in the 2 Corinthians passage above we must remember that Paul was addressing the Church at Corinth and so when he said "we must all appear …" he is specifically addressing only believers, including himself among the brethren (2 Corinthians 1:1-2).
The Great White Throne Judgment
This is a judgment for the unbelievers. By the time this judgment is executed, it is too late for the unbeliever to accept grace. I believe this judgment will happen after the believers are "caught up" or raptured from the earth (1 Thessalonians 4:16-18). It also happens after the Great Tribulation which is also known as "the time of Jacob's trouble" (Jeremiah 30:7). Also, this judgment, according to Revelation 20:7 below, will happen "when the thousand years are expired", so that would be after Jesus returns to earth for His Second Coming joined by His believers (Zechariah 14:9; Revelation 20:6). And this judgment is after the Battle of Armageddon (Gog and Magog). Here is the scripture that most clearly explains the Great White Throne Judgment:
Revelation 20:7-15 7And when the thousand years are expired, Satan shall be loosed out of his prison, 8And shall go out to deceive the nations which are in the four quarters of the earth, Gog, and Magog, to gather them together to battle: the number of whom is as the sand of the sea. 9And they went up on the breadth of the earth, and compassed the camp of the saints about, and the beloved city: and fire came down from God out of heaven, and devoured them. 10And the devil that deceived them was cast into the lake of fire and brimstone, where the beast and the false prophet are, and shall be tormented day and night for ever and ever. 11And I saw a great white throne, and him that sat on it, from whose face the earth and the heaven fled away; and there was found no place for them. 12And I saw the dead, small and great, stand before God; and the books were opened: and another book was opened, which is the book of life: and the dead were judged out of those things which were written in the books, according to their works.13And the sea gave up the dead which were in it; and death and hell delivered up the dead which were in them: and they were judged every man according to their works. 14And death and hell were cast into the lake of fire. This is the second death. 15And whosoever was not found written in the book of life was cast into the lake of fire.
The Revelation 20 passage above consistently speaks of the "dead", these are those that were left behind after the rapture; those that worshipped the beast and received his mark upon their foreheads (Revelation 20:5). These are they that are not written in the book of life, those that have not overcome (Philippians 4:30; Revelation 3:5). In Revelation 20:13 when it refers to "every man according to their works" it is clearly referring to those who died and went to Hell because they did not believe the truth of the gospel.
Should We Fear Judgment?
Many are afraid to speak about and learn more about the judgments in the Bible. But the truth of the matter is that when we study this out we can see that the believer need not be concerned about judgment or their eternal destination because it is already sealed by the promise of the Holy Spirit (Ephesians 1:12-14; 4:30). For the believer there is no fear of judgment that will ever change their destination. What believers should be concerned with is spreading the good news of the gospel and taking Jesus to as many people as possible.
Unlike the believer, he who dies in unbelief will have to stand before the Great White Throne. The unbeliever will be cast into the lake of fire where they will be tormented day and night for ever and ever.
Do you believe that Jesus was crucified and was buried according to the scriptures and then rose to life on the third day according to the scriptures (1 Corinthians 15:1-5)? I pray that if you never believed that before today that today is the day of your salvation and that you come to Jesus.
Read more about Heaven here: What Does the Bible say Heaven is like
Read more about the Promise of the believer here: Can a Christian lose their salvation?
Read more about Hell here: What Does the Bible say Hell will be like?
Sources:
The Holy Bible, King James Version