Isn't it great sometimes to have a famous Christian quote handy? Perhaps when you are writing a letter or a card, or you just need a conversation starter. Here are just twenty-one famous Christian quotes and well known sayings that I have collected. Feel free to share them.
"Faithful are the wounds of a friend; but the kisses of an enemy are deceitful." ~ Proverbs 27:6, The Holy Bible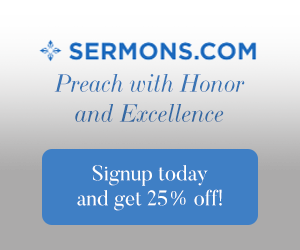 Blessings & Inspiration
He is no fool who gives what he cannot keep, to gain what he cannot lose. ~ Jim Elliot, Christian Missionary 
With God all things are possible. ~ Mark 10:27, The Holy Bible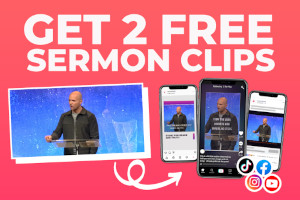 Worry does not empty tomorrow of its sorrows; it empties today of its strength.  ~ Corrie Ten Boom, Protector of Jewish People during the Holocaust 
Faith & Faithfulness 
Faith is to believe what we do not see, and the reward of this faith is to see what we believe. ~ Augustine 
A talebearer revealeth secrets: but he that is of a faithful spirit concealeth the matter. ~ Proverbs 11:13, The Holy Bible 
If ye have faith as a grain of mustard seed, ye shall say unto this mountain, Remove hence to yonder place; and it shall remove; and nothing shall be impossible unto you. ~ Matthew 17:20, The Holy Bible 
Well done, good and faithful servant; thou hast been faithful over a few things, I will make thee ruler over many things ~ Matthew 25:23 The Holy Bible 
For by grace are ye saved through faith; and that not of yourselves: it is the gift of God: ~ Ephesians 2:8, The Holy Bible 
Jesus 
Jesus was either a liar, lunatic or Lord. ~ C. S. Lewis, Author 
All that I am I owe to Jesus Christ, revealed to me in His divine Book. ~ David Livingstone, Missionary 
Jesus never pussyfooted ~ Elisabeth Elliot, Missionary & Author 
Good intentions and earnest effort are not enough. Only Jesus can make an otherwise futile life productive. ~ Chuck Swindoll, Pastor 
For unto us a child is born, unto us a son is given: and the government shall be upon his shoulder: and his name shall be called Wonderful, Counsellor, The mighty God, The everlasting Father, The Prince of Peace. ~ Isaiah 9:6, The Holy Bible 
And the Word was made flesh, and dwelt among us, (and we beheld his glory, the glory as of the only begotten of the Father,) full of grace and truth. ~ John 1:14, The Holy Bible 
Life & Living 
Life can only be understood backwards, but it must be lived forwards. ~ Soren Kierkegaard, Theologian
Wherever you are, be all there. ~ Jim Elliot, Christian Missionary 
If you are a Christian, you are not a citizen of this world trying to get to heaven; you are a citizen of heaven making your way through this world. ~ Dr. Vance Havner, Preacher
I am the way, the truth, and the life: no man cometh unto the Father, but by me. ~ John 14:6, The Holy Bible 
He that believeth on the Son hath everlasting life: and he that believeth not the Son shall not see life; but the wrath of God abideth on him. ~John 3:36, The Holy bible 
For the wages of sin is death; but the gift of God is eternal life through Jesus Christ our Lord. ~ Romans 6:23, The Holy Bible 
There are so many more famous Christian quotes and sayings that I have not included here. Please add to the list by leaving your famous Christian quote in the comments below.
Here are some more Christian quote articles for you:
Resources:
The Holy Bible, King James Version