Search the internet and you find that many people are talking about Heaven. However, even in Christian circles there are some that do not believe that Heaven is a real place. Jack Wellman wrote a great article about what the Bible says Heaven will be like. In that article Jack writes: "There is only one way for you to see heaven and Jesus Christ is the one and only access to it." (John 6:44, Acts 4:12, 16:30-31) You can read that article here: Heaven. To know about Heaven we must go to the place where Heaven was first mentioned; the Bible. Here are 10 Bible facts about Heaven.
#1 Heaven is God's home and He existed before His creation – this is the Heaven of heavens; the high and holy place
For thus says the One who is high and lifted up, who inhabits eternity, whose name is Holy: "I dwell in the high and holy place, and also with him who is of a contrite and lowly spirit, to revive the spirit of the lowly, and to revive the heart of the contrite. (Isaiah 57:17) (also see Psalms 90:1-4; Psalms 100:5; Matthew 5:16; Revelation 1:8)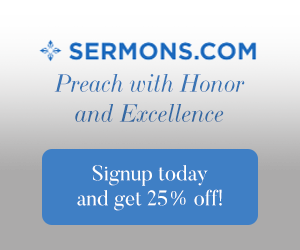 #2 Before creation, Jesus (God's Son) and Holy Spirit lived in Heaven with God
In the beginning was the Word, and the Word was with God, and the Word was God. 2 He was in the beginning with God. 1 john 5:7 For there are three that bear record in heaven, the Father, the Word, and the Holy Ghost: and these three are one. 8 And there are three that bear witness in earth, the Spirit, and the water, and the blood: and these three agree in one.  (John 1:1-2; 1 John 5:7-8)
#3 Heaven is Real – God created it
In the beginning, God created the heavens and the earth. 2 The earth was without form and void, and darkness was over the face of the deep. And the Spirit of God was hovering over the face of the waters. 3 And God said, "Let there be light," and there was light. 4 And God saw that the light was good. And God separated the light from the darkness. 5 God called the light Day, and the darkness he called Night. And there was evening and there was morning, the first day. 6 And God said, "Let there be an expanse in the midst of the waters, and let it separate the waters from the waters." 7 And God made the expanse and separated the waters that were under the expanse from the waters that were above the expanse. And it was so. 8 And God called the expanse Heaven. And there was evening and there was morning, the second day. (Genesis 1:1-8) (see also John 1:3-5)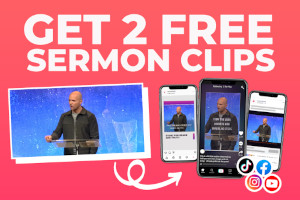 #4 Jesus, the Christ came down to Earth from Heaven
And the Word was made flesh, and dwelt among us, (and we beheld his glory, the glory as of the only begotten of the Father,) full of grace and truth.  John 6:35 Jesus said to them, "I am the bread of life; whoever comes to me shall not hunger, and whoever believes in me shall never thirst. 36 But I said to you that you have seen me and yet do not believe. 37  All that the Father gives me will come to me, and whoever comes to me I will never cast out. 38 For I have come down from heaven, not to do my own will but the will of him who sent me. 39 And this is the will of him who sent me, that I should lose nothing of all that he has given me, but raise it up on the last day. 40 For this is the will of my Father, that everyone who looks on the Son and believes in him should have eternal life, and I will raise him up on the last day." (John 1:14; John 6:35-40)
#5 Jesus went back to Heaven when He rose from the dead
Then he led them out as far as Bethany, and lifting up his hands he blessed them. 51 While he blessed them, he parted from them and was carried up into heaven. 52 And they worshiped him and returned to Jerusalem with great joy, 53 and were continually in the temple blessing God. (Luke 5:50-53) (see also Psalms 68:18; Acts 1:9-11)
Here is a video of "When We All Get to Heaven" by the Alan Jackson that you can listen to as you read the rest of this article. What a day of rejoicing that will be!
#6 Jesus is now seated at the right hand of God (the Majesty) in Heaven
Now the point in what we are saying is this: we have such a high priest, one who is seated at the right hand of the throne of the Majesty in heaven, 2 a minister in the holy places, in the true tent that the Lord set up, not man. 3 For every high priest is appointed to offer gifts and sacrifices; thus it is necessary for this priest also to have something to offer. 4 Now if he were on earth, he would not be a priest at all, since there are priests who offer gifts according to the law. 5 They serve a copy and shadow of the heavenly things. For when Moses was about to erect the tent, he was instructed by God, saying, "See that you make everything according to the pattern that was shown you on the mountain." 6 But as it is, Christ has obtained a ministry that is as much more excellent than the old as the covenant he mediates is better, since it is enacted on better promises. 7  For if that first covenant had been faultless, there would have been no occasion to look for a second. (Hebrews 8:1-7) (see also Mark 16:19; Acts 2:33 and Romans 8:34)
#7 heaven is also known as a place where the birds fly and the clouds float – the Bible also calls this the firmament
And God said, "Let the waters swarm with swarms of living creatures, and let birds fly above the earth across the expanse of the heavens." (Genesis 1:20)
#8 heaven is a place where the stars, sun and constellations shine – this is the stellar heaven
And God said, "Let there be lights in the expanse of the heavens to separate the day from the night. And let them be for signs and for seasons, and for days and years, 15 and let them be lights in the expanse of the heavens to give light upon the earth." And it was so. (Genesis 1:14-15) (see also Isaiah 13:10)
#9 Heaven is where the believer goes when he leaves this planet – it is home
For we know that if the tent that is our earthly home is destroyed, we have a building from God, a house not made with hands, eternal in the heavens. 2 For in this tent we groan, longing to put on our heavenly dwelling, 3 if indeed by putting it on we may not be found naked. 4 For while we are still in this tent, we groan, being burdened—not that we would be unclothed, but that we would be further clothed, so that what is mortal may be swallowed up by life. 5 He who has prepared us for this very thing is God, who has given us the Spirit as a guarantee.  6 So we are always of good courage. We know that while we are at home in the body we are away from the Lord, 7 for we walk by faith, not by sight. 8 Yes, we are of good courage, and we would rather be away from the body and at home with the Lord. 9 So whether we are at home or away, we make it our aim to please him. (2 Corinthians 5:1-9) (see also Philippians 3:20; 1 Peter 2:11; and Hebrews 3:1)
#10 Believers can look forward to a new heaven – it is the blessed hope and a perfect place
Then I saw a new heaven and a new earth, for the first heaven and the first earth had passed away, and the sea was no more. 2 And I saw the holy city, new Jerusalem, coming down out of heaven from God, prepared as a bride adorned for her husband. 3 And I heard a loud voice from the throne saying, "Behold, the dwelling place of God is with man. He will dwell with them, and they will be his people, and God himself will be with them as their God. 4  He will wipe away every tear from their eyes, and death shall be no more, neither shall there be mourning, nor crying, nor pain anymore, for the former things have passed away." (Revelation 21:1-4)
If you are not sure Heaven will be your home when you leave this Earth take a look at how easy it is to Come to Jesus. Claim Jesus as your personal Savior today and you are assured an eternal home in Heaven.
Sources
The Holy Bible, English Standard Version
"Scripture quotations are from The Holy Bible, English Standard Version® (ESV®), copyright © 2001 by Crossway, a publishing ministry of Good News Publishers. Used by permission. All rights reserved."
YouTube video "When We All Get to Heaven" by Alan Jackson