There are rapes that occur in the Bible. If someone is raped, does this justify having an abortion?  What perspective can we gain from the Bible on this issue?
The Bible Doesn't Hide the Truth
The Bible is a unique book.  It is full of historical accounts, poetry, wisdom literature and it certainly paints a picture of the characters in the Bible, warts and all.  The Bible never tries to hide the dark side of human nature and it records all of the character's strengths and all of their weakness.  There are examples of rape, murder, incest, and all kinds of depravity. God does not put rose colored glasses on the pages of the Bible.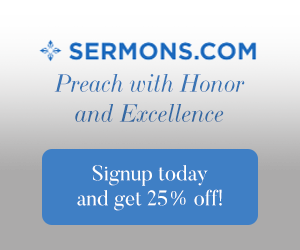 Incest and Rape in the Bible
One of the most infamous of all cases of rape and incest is that of Amnon, the son of David, who laid a trap for his sister in the hopes of lying with her.  In 2 Samuel 13 we read that "Amnon became so obsessed with his sister Tamar that he made himself ill. She was a virgin, and it seemed impossible for him to do anything to her" (v 2). Amnon was "in love with Tamar, [his] brother Absalom's sister" (v 3).  Amnon pretended to be ill and told Tamar, "Bring the food here into my bedroom so I may eat from your hand." And Tamar took the bread she had prepared and brought it to her brother Amnon in his bedroom. But when she took it to him to eat, he grabbed her and said, "Come to bed with me, my sister" (v 10-11). Tamar responded by saying, "No, my brother!" she said to him. "Don't force me! Such a thing should not be done in Israel! Don't do this wicked thing" (v 12). Tragically, Amnon "refused to listen to her, and since he was stronger than she, he raped her" (v 14).
Rape was a penalty punishable by death in the Old Testament.  In Deuteronomy 22:25-27 it is written that "if in the open country a man meets a young woman who is betrothed, and the man seizes her and lies with her, then only the man who lay with her shall die.  But you shall do nothing to the young woman; she has committed no offense punishable by death. For this case is like that of a man attacking and murdering his neighbor,  because he met her in the open country, and though the betrothed young woman cried for help there was no one to rescue her."  Of course, the woman did nothing wrong in this case and she is naturally under no condemnation. However the man has committed a crime worth at that time of capital punishment (death).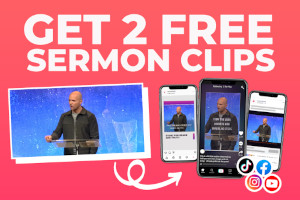 Does the End Justify the Means?
Of all the rapes that occur in the Bible we see that God is vehemently opposed to it, however no where in the pages of Scripture do we see that a baby is to be killed or aborted just because a rape or incest occurred.  The baby who is born of adultery or rape is completely innocent and there is no Scripture nor is there precedence for having such a baby killed or the fetus aborted.  God is the Author of Life.  Babies are most precious to God since they have not yet reached the age of accountability.  Whatever the age of accountability is, and the Bible gives no specific age because each person is different, it is most certainly not the babies fault.  God is against any and every abortion even in the event of  rape, incest or adultery.  The only exception of course is if the mother's health is endangered and then it's clear that the mother's life must be saved over that of the fetus or baby.  Clearly the Sixth Commandment covers the unborn or newly born by saying, "You shall not commit murder" (Ex 20:13).
All humans, babies included, are made in the image of God (Gen 1:26-31, 2:4-25, James 3:9-10).  Children are brought forth from God (Gen 4:1).  Why would God want to destroy the handiwork of His hands, as it is written in the Psalms (139:13-15) "For you created my inmost being; you knit me together in my mother's womb.  I praise you because I am fearfully and wonderfully made; your works are wonderful, I know that full well. My frame was not hidden from you when I was made in the secret place, when I was woven together in the depths of the earth." Even "From birth I was cast on you; from my mother's womb you have been my God" (Psalm 22:10).
God is the Protector and Defender of Children
Part of the reason that God commanded Israel to take over and destroy the other nations were that they were sacrificing their own children in the fire and this was a great abomination to God.  He hates this and God has stated that He would not even hold His own nation guiltless of this crime (2 Kings 17:17-18, Psalm 106:35-38).  He is the defender of the helpless (Isaiah 1:13-17).  The first part of the definition of pure religion given by God deals with orphans and widows but it doesn't say how young the orphans must be to be qualify (James 1:27).  We can assume all parent-less children are orphans, even at birth. If the mother doesn't want the baby and neither does the father and the plan is to abort him or her, then that child is still an orphan in God's eyes and it is nothing less than murder to God.  It is a human being even before birth as Jeremiah and David wrote under the inspiration of God (Jer 1:5, Psalm 139:13-15 and elsewhere).
Abortionists Can Not Worship God
You may have had an abortion and God is always merciful to forgive you and there is no sin that God can not forgive (1 John 1:9) but if people believe it is okay to have abortions and they support it, they can not also be worshiping God simultaneously.  Why?  Because that is a contradiction to His Word and the Scriptures previously mentioned.  God is the Giver of Life and only He has the right and authority to take it.  The fact is that we all have an appointment to die but God Himself has appointed this day and we have no right to supersede His divine right in the sanctity of life (Heb 9:27).  Jesus said, "I have come that they may have life, and have it to the full" (John 10:10b).
Life begins at conception, not at birth.  Just see what God says through Jeremiah the Prophet, "Before I formed you in the womb I knew you, before you were born I set you apart" (Jer 1:5). Amos (1:13) displays God's righteous indignation against those who kill babies or fetuses in the womb writing, "This is what the LORD says: "The people of Ammon have sinned again and again, and I will not let them go unpunished! When they attacked Gilead to extend their borders, they ripped open pregnant women with their swords." God will not hold them guiltless nor will He let them go unpunished who kill the unborn. How much more clear can these Scriptures be?   This is not my opinion but God Almighty's.  If this makes you mad, then you are getting mad at the wrong person, but it still needs to be said!
Conclusion
We see that God is the Author of Life (Gen 1), that He is the defender of the defenseless (Isaiah 1:13-17), that He calls a human being a person by name before they are even born (Jer 1:5), and that He will not allow the taking of human life to go unpunished (Amos 1:13).   Rape and even incest are no reasons to take an innocent, human life.  It is like punishing an innocent victim because of someone else's crime or sin.  With the exception of endangering a mother's physical life, an unborn baby, fetus or embryo are sacred to God.  They are viable human beings with the right to life and the right to live.  There are many couples who can not have their own children who are on waiting lists as potential adoptive parents and this list is exceedingly long.  This is a sensitive area, a touchy subject, a controversial issue, but it is worth fighting for –  for those who can not defend themselves.  God expects us to preserve life and He makes no exceptions to the rule.  God is the Giver of Life and He is the only one who has the right to take it.
Other Hard Questions:
Resources:
New International Version Bible (NIV)
THE HOLY BIBLE, NEW INTERNATIONAL VERSION®, NIV® Copyright © 1973, 1978, 1984, 2011 by Biblica, Inc.™ Used by permission. All rights reserved worldwide