Faith is a "means to a beginning".  When a believer chooses for the first time to believe and have faith in Jesus as their savior, they are starting a brand new way of life.  Faith is a choice that Christians make in believing that Christ was crucified and rose again, and that He is the One and only Son of God.  Let us dive in deep into scripture and see what the Bible says about faith.
Faith is a Choice
Joshua 24:15 says, "Choose this day whom you will serve…as for me and my house we will serve the Lord."  Every day that we wake up as believers we must choose to stay devoted to God.  It is a conscious decision that we make.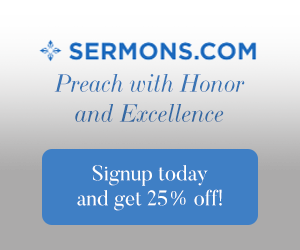 Faith is a Promise
Hebrew 11:1a says, "Faith is the assurance of things hoped for."  Our faith guarantees us the fulfillment of God's promise to us for an eternal life with Him in heaven.  Jesus said in the famous verse from John 3:16, "For God so loved the world, that He gave His one and only Son, that whoever believes in Him should not perish but have eternal life."  Our faith in Jesus' death and resurrection is a promise that we will have eternal life with Him.
God is Faithful
There are numerous scriptures pointing to God's faithfulness to us and to His promises.  Here are some verses that convey His love through His faithfulness.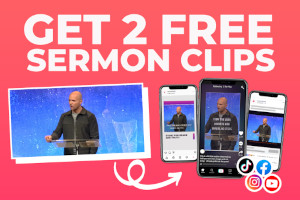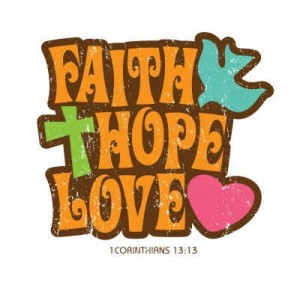 He is our protector  "But the Lord is faithful.  He will establish you and guard you against the evil one." (2Thes 3:3)
 He chose us  "Because of the Lord, who is faithful, the Holy One of Israel, who has chosen you." (Is 49:7b)
 He always provides a way out of temptation  "No temptation has overtaken you that is not common to man.  God is faithful, and he will not let you be tempted beyond your ability, but with the temptation He will also provide the way of escape, that you may be able to endure it." (1Cor 10:13)
 He loves us  "Know therefore that the Lord your God is God, the faithful God who keeps covenant and steadfast love with those who love Him." (Dt 7:9a)
The Fruits of Faith are Shown in Serving
James 2:18b says, "I will show you my faith by my works."  This is a true test of faith.  If you have ever wondered if your faith was real, examine your life.  Are you helping those in need?  Are you actively serving in your church?  These kinds of things should come natural to you.  A "redeemed life" is a "transformed life."  "Be transformed by the renewal of your mind." (Romans 12:2a)
Your Faith Will be Tested
"Consider it pure joy, my brothers, when you meet trials of various kinds, for you know that the testing of your faith produces steadfastness.  And let steadfastness have its full effect, that you may be perfect and complete, lacking in nothing."  God allows your faith to be tested because He wants you to be holy.  The book of Job is a great example of this.  Job's faith was not shaken when everything he had was taken away.  He was so solid in his faith that he worshipped the Lord after his own children were taken from him.  He is a great one to look at when you go through trials and tribulations of this life.
A Lack of Faith Creates Loss
"But let him ask in faith, with no doubting, for the one who doubts is like a wave of the sea that is driven and tossed by the wind.  For that person must not suppose that he will receive anything from the Lord." (Jas 1:6-7)  When you come to God in prayer, remain faithful for He is faithful.  The ultimate sacrifice of all time was Christ's death on the cross to defeat sin.  It truly is a miracle that your own life will be spared from eternal torment in hell by having faith in Christ's death and choosing Him as Savior and Lord of your life because everyone deserves hell.  If you can have faith in the most important thing, life eternal with Christ in heaven through His death, then have faith on the smaller issues here on earth.
Conclusion
These are only a handful of scriptures that describe faith.  I encourage you to dive into your Bible and look for more.  One thing is certain.  Faith is mandatory for our salvation.  If you have not accepted Christ as your Lord and Savior, please do not wait.  Tomorrow may never come and then it will be too late.  God is faithful to His promise of life eternal with Christ in heaven, but you have to choose.
Take a look at these other similar type articles:
Resources
The Holy Bible, English Standard Version
"Scripture quotations are from The Holy Bible, English Standard Version® (ESV®), copyright © 2001 by Crossway, a publishing ministry of Good News Publishers. Used by permission. All rights reserved."