I believe everyone fights a battle with lust at various times in their life, but for some people it becomes an all-consuming pattern that controls every thought. Whether you are controlled by lust, or simply get caught up occasionally, it is important to recognize it as sin and allow the Lord to help you gain victory over lustful thoughts that lead to greater sin in your thought life and the way you treat others.
Recognize Lust As Sin
Matthew 5:27-28 "Ye have heard that it was said by them of old time, Thou shalt not commit adultery: But I say unto you, That whosoever looketh on a woman to lust after her hath committed adultery with her already in his heart."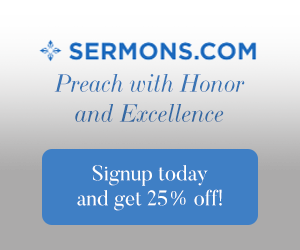 With these words Christ reaffirmed that adultery was against God's law. But He went further and said that lustful thoughts were equivalent to the sin of adultery. You must recognize your lust as a sin and not just "something that everyone struggles with."
1 Corinthians 6:18-20 "Flee fornication. Every sin that a man doeth is without the body; but he that committeth fornication sinneth against his own body. What? know ye not that your body is the temple of the Holy Ghost which is in you, which ye have of God, and ye are not your own? For ye are bought with a price: therefore glorify God in your body, and in your spirit, which are God's."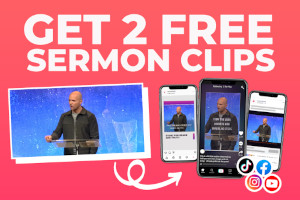 Sin is always a transgression of God's law. But these verses (as well as several preceding ones) admonish us that we carry the Holy Spirit within us. When we are involved in sexual sins we sin against our own body (God's holy temple), ourselves, the other person, and against God.
James 1:13-15 "Let no man say when he is tempted, I am tempted of God: for God cannot be tempted with evil, neither tempteth he any man: But every man is tempted, when he is drawn away of his own lust, and enticed. Then when lust hath conceived, it bringeth forth sin: and sin, when it is finished, bringeth forth death."
To overcome lust you absolutely must look at it as a wicked sin like any other you detest. Ask God to help you overcome this sin.
Avoid Triggers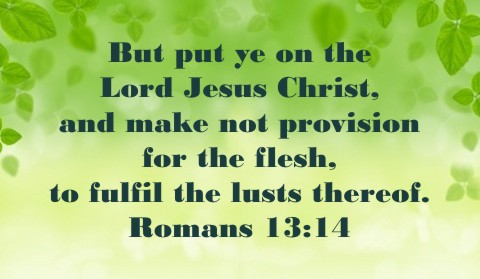 I trust that this verse will be as much of a help to you as it has been to me in my own battle with lust. This is the single most helpful verse that God used in my own life.
Many times we fall into the sin of lust when we find ourselves in certain situations that trigger lustful thoughts. Figure out what those cues are and ask the Lord to help you. Do not make a way for your flesh to have gain the victory ("make no provision for the flesh").
Here are a couple other verses that have been helpful to me in the area of lust.
Psalm 101:3 "I will set no wicked thing before mine eyes: I hate the work of them that turn aside; it shall not cleave to me."

Job 31:1 "I made a covenant with mine eyes; why then should I think upon a maid?"
Establish Accountability Partners
James 5:16 "Confess your faults one to another, and pray one for another, that ye may be healed. The effectual fervent prayer of a righteous man availeth much."
There is wonderful forgiveness offered by God through confession of sins. But something I heard expressed recently helped me understand this verse from James 5. Besides forgiveness from God, there is healing and restoration offered by confessing our sins to others. This does not mean that we need to indiscriminately tell everyone about everything going on in our lives, but we should set up accountability partners who will help us in our Christian life.
Knowing that you will have someone asking you every so often how your thought life is going is very powerful in keeping you on the right track. Your accountability partner should be someone you can trust and certainly should be someone you are comfortable enough with to be honest with them. For me, I have two men (both older than I am) to whom I have given permission to ask me at any time about my thought life and purity.
I encourage you to make your accountability partner someone of the same gender. However, if you and your spouse have a relationship that helps build one another spiritually, then your spouse can help you in this area as well.
It is not easy to completely avoid pornographic material in today's world. However, you know the difference between accidentally seeing something you shouldn't and actively seeking it out. I made a promise to my wife more than a decade ago that I would tell her if I fell into the trap of looking at pornography (as opposed to simply seeing it and diverting my gaze or web browser). Knowing I made that promise to her keeps me from seeking out certain content. She has never asked me if I remember my promise (I honestly wonder if she even remembers it). But I remember it, and I want to protect my relationship with her so much that it keeps me from even considering porographic material.
Here are a few more verses on accountability that I trust will be an encouragement to you.
Galatians 6:1, 2 "Brethren, if a man be overtaken in a fault, ye which are spiritual, restore such an one in the spirit of meekness; considering thyself, lest thou also be tempted. Bear ye one another's burdens, and so fulfil the law of Christ."

Ephesians 4:25 "Wherefore putting away lying, speak every man truth with his neighbour: for we are members one of another."

Hebrews 10:25 "Not forsaking the assembling of ourselves together, as the manner of some is; but exhorting one another: and so much the more, as ye see the day approaching."
Don't Just Move Away From Sin, Move Toward God
Galatians 5:16, 17 "This I say then, Walk in the Spirit, and ye shall not fulfil the lust of the flesh. For the flesh lusteth against the Spirit, and the Spirit against the flesh: and these are contrary the one to the other: so that ye cannot do the things that ye would."
Once you have confessed your sin to God you need to know that He has forgiven you. Now you need to forgive yourself. Stop focusing so much on the sin and begin focusing on your relationship with God.
Study Purity In The Bible
Take some time to find out what God has to say about purity in the life of a believer. There are a few articles here at What Christians Want to Know that will help you in your study.
Final Thoughts
Admit to yourself that lust is sin. Confess your sin to God and ask Him to help you avoid the situations that can trigger your lust. Then ask for help from people who love you and want you to mature as a Christian. Seek God and see what He has to say about lust in His Word. While living in the flesh here on earth we won't ever be completely sinless, but each sin that you can tackle and overcome is one less thing that hinders your walk with the Lord.
Resource – Scripture quotations are from The Holy Bible, King James Version