In today's world anything goes. I am often astounded at what I see and hear coming from folks who call themselves Christian. The way they dress is often immodest and the things they say tell anything but the testimony of Jesus Christ. It is sad to see but the good news is that it is not too late to spread the message of purity.
Purity begins with Mom and Dad in the home and it should also be reinforced in our churches. Purity is something of great value and it should be the desire of every Christian to have thoughts and deeds that are pure so that others, even unbelievers, will want to know why we say and act as we do. Promoting a pure lifestyle is something that honors Christ and causes others to ask us about the hope that lies within us.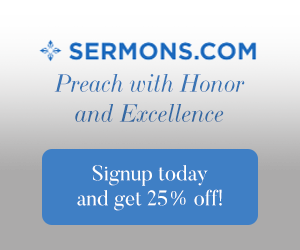 Here are just 20 Christian quotes about purity. I pray that you take them to heart and share them with others.
Featured Christian Purity Quote: "God would not rub so hard if it were not to fetch out the dirt that is ingrained in our natures. God loves purity so well He had rather see a hole than a spot in His child's garments." ~ William Gurnall, Author "Christian in Complete Armour"
Purity and Impurity Defined
I've never had anyone define purity. You probably can't define purity. It is to live by original design. ~ Josh McDowell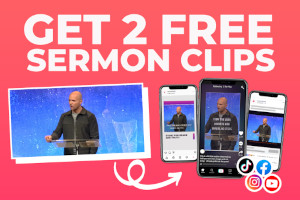 Purity and simplicity are the two wings with which man soars above the earth and all temporary nature. Simplicity is in the intention, purity in the affection; simplicity turns to God; purity unites with and enjoys him. ~ Thomas a Kempis
The proof of spiritual maturity is not how pure you are but awareness of your impurity. That very awareness opens the door to grace. ~ Philip Yancey
Premarital sex defrauds the future marriage partner of the person with whom you are involved. You are robbing that person of the virginity and single-minded intimacy that ought to be brought into a marriage. Thus, sexual impurity is as much a social injustice against others as it is a personal sin against God. ~ Sam Storms
Desiring & Preserving Purity
Either sin will keep you from the Word, or the Word will keep you from sin. ~ John Bunyan
This desire for heart purity is a creation of the Holy Spirit at work in the heart. ~ Duncan Campbell
Become pure in heart. The pure in heart shall see God. Here, then, is one opening for soul-culture–the avenue through purity of heart to the spiritual seeing of God. ~ Henry Drummond
The way to preserve the peace of the church is to preserve its purity. ~ Matthew Henry
Passion & Purity (Elisabeth Elliot)
By trying to grab fulfillment everywhere, we find it nowhere.
I am convinced that the human heart hungers for constancy. In forfeiting the sanctity of sex by casual, nondiscriminatory "making out" and "sleeping around," we forfeit something we cannot well do without. There is dullness, monotony, sheer boredom in all of life when virginity and purity are no longer protected and prized.
Unless a man is prepared to ask a woman to be his wife, what right has he to claim her exclusive attention? Unless she has been asked to marry him, why would a sensible woman promise any man her exclusive attention? If, when the time has come for a commitment, he is not man enough to ask her to marry him, she should give him no reason to presume that she belongs to him.
If your goal is purity of heart, be prepared to be thought very odd.
Waiting silently is the hardest thing of all. I was dying to talk to Jim and about Jim. But the things that we feel most deeply we ought to learn to be silent about, at least until we have talked them over thoroughly with God.
Purity in the Bible
I made a covenant with mine eyes; why then should I think upon a maid? ~ Job 31:1
Ye have heard that it was said by them of old time, Thou shalt not commit adultery: But I say unto you, That whosoever looketh on a woman to lust after her hath committed adultery with her already in his heart. ~ Matthew 5:27-28
I beseech you therefore, brethren, by the mercies of God, that ye present your bodies a living sacrifice, holy, acceptable unto God, which is your reasonable service. And be not conformed to this world: but be ye transformed by the renewing of your mind, that ye may prove what is that good, and acceptable, and perfect, will of God. ~ Romans 12:1-2
Mortify therefore your members which are upon the earth; fornication, uncleanness, inordinate affection, evil concupiscence, and covetousness, which is idolatry: For which things' sake the wrath of God cometh on the children of disobedience: In the which ye also walked some time, when ye lived in them. ~ Colossians 3:5-7
Marriage is honourable in all, and the bed undefiled: but whoremongers and adulterers God will judge. ~ Hebrews 13:4
Let no man say when he is tempted, I am tempted of God: for God cannot be tempted with evil, neither tempteth he any man: But every man is tempted, when he is drawn away of his own lust, and enticed. ~ James 1:13-14
Final Thoughts
Purity is not just the way we act, but it is our entire conversation. It is our thoughts, words and deeds that show our true heart's intent. Purity is part of the "new" man that we put on when we become a Christian. Putting off old habits that are not edifying to God should be the desire of every Christian's heart. When your heart is filled with impure thoughts, you need to be spending more time in God's word so that His words will be hidden in your heart so that you will not sin against Him.
Related post: Teen Purity: 10 Tips on How To Remain Pure
Resource – The Holy Bible, King James Version