Ask any parent, the subject of teen purity is one of the most difficult to convey and convince. I think it is because many parents find that discussing this subject or anything to do with sex with their teens very hard. Even so, it is something that as parents we must not avoid. The conversation should begin as soon as your teen shows interest in the opposite sex. It is my recommendation that both parents get in on the conversation when at all possible. However, for a boy, it might just be an outing with Dad when Dad notices that son is considering spending time with a special girl. So the subject of teen purity is not only for girls, as many might think, it is a subject for boys as well. Here are 10 tips on how to maintain teen purity.
"If you want to insulate your child from the many sexual pressures, develop a close open relationship of mutual respect and love."  Josh McDowell
Parent's Help to Maintain Teen Purity
Pray for the Purity of Your Teen
Daily pray that the Lord would keep your teen pure in His sight. Pray that they would be receptive to learn about God's plan for a man and a woman. Pray that God sends a godly young man for your daughter and pray for that young man's purity. Pray that your son becomes a godly young man that would be a blessing to his future wife and don't forget to pray for her purity as well. "Pray without ceasing" 1 Thessalonians 5:17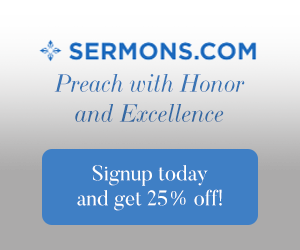 Monitor What Your Teen is Doing
Do you know what kind of stuff your teen is doing when they are on their computer? What are you allowing your teen to watch on the TV or at the movie theatre? Anything that has a rating now-a-days above "G" has sexual content. It might not be "in your face" sex, but it will have innuendo. What are they listening to on the radio or their MP3 player? Guard their eyes and ears because what goes in there invades the innocence of their heart. "Keep thy heart with all diligence; for out of it are the issues of life." Proverbs 4:23
Teen Purity through Learning
As a parent it is so important that you understand God's standard for purity. Study the Word to learn the purpose of sexual intimacy. You might also want to look into some other things that folks have written on the subject. Some that have written about purity include Josh McDowell, Shanti Feldhan and the Harris brothers. I even recommend that you do some reading with your teens. "Study to shew thyself approved unto God, a workman that needeth not to be ashamed, rightly dividing the word of truth." 2 Timothy 2:15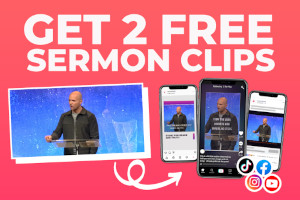 Teen Purity through Teaching
Teach your teen what you have learned and the reason why God made male and females to mate. Lo, children are an heritage of the LORD: and the fruit of the womb is his reward (Psalms 127:3). Read the first few chapters of Genesis and Ephesians 5 with your teen. Help them to understand that God has a plan for them and part of the plan is to wait until marriage.
Be Honest
When your teen asks you the question: "Did you wait", tell them the truth. If you waited tell them how and why you did. If you did not wait, tell them what caused you to get so physically involved with another. Were you a believer in purity and got caught into the trap of lust? Were you ignorant and believed that waiting until marriage was impossible or not important? Be truthful and admit that you regret the decision. Then use it as an opportunity to teach that even when it has already happened, God can still purify you as you make a decision to follow His way and honor His plan.  "But speaking the truth in love, may grow up into him in all things, which is the head, even Christ." Ephesians 4:15
Teen's Responsibility for Purity
Say a Little Prayer for Purity
When you are sweet on someone you think of them often. When you think of them offer up a little prayer that the two of you continue to understand the importance of purity.  Pray that you will not think on things that could cause you to fall into temptation.  Consider even committing this simple Scripture to memory that you might repeat often: "Let the words of my mouth, and the meditation of my heart, be acceptable in thy sight, O LORD, my strength, and my redeemer." Psalms 19:14
Do the Hard Thing
Learn from your parents and then stand up to your peers when they pressure or make fun of you because of your purity. Be strong and courageous. It's the least you can do for all Christ has done for you – He took the nails for you! "But God commendeth his love toward us, in that, while we were yet sinners Christ died for us." Romans 5:8

Purpose in your Heart that You Will Honor God's Girl or Guy
Don't ever forget that the girl or guy that you are with belongs to God. Treat them with honor and sincerity. Be kind and loving. Put their needs above your own. When you do this, God will be pleased and look down and say "Well done, my good and faithful servant". When you honor him or her as one who belongs to God, your thoughts, words and deeds will naturally be pure. "Fulfil ye my joy, that ye be likeminded, having the same love, being of one accord, of one mind. Let nothing be done through strife or vainglory; but in lowliness of mind let each esteem other better than themselves." Philippians 2:2-3

Be Careful Where You Go
Don't take yourself and your companion to a place where you can be easily tempted. Welcome a chaperone when you want to go see a good movie or maybe go out for a pizza. Invite your sweetheart over to your house to spend time with your Mom & Dad and your other family members. Accept invitations to spend time at your sweetie's house too. You can learn lots from the family about who your sweetheart is. When you see that you are getting into a questionable situation, change your course. It is not God's plan for you to be intimate with your girl or boy friend until you are married. Make sure your sweetheart knows the limit and do not go against what you know is right for a few moments of passion. God will bless you for this. "There hath no temptation taken you but such as is common to man: but God is faithful, who will not suffer you to be tempted above that ye are able; but will with the temptation also make a way to escape, that ye may be able to bear it. 1 Corinthians."  10:13

Dress Modestly
Modesty is something that is most difficult to achieve in certain cultures. Even so, there is no need for a young lady to wear a revealing top the shows body parts with nothing left to the imagination. In the same respect, young men ought to wear clean clothing that has a comfortable fit. A young man ought to be clean cut. Slacks that are too tight for either the young lady or the young man are not only unnecessary, they could lead one to think on things that are not pure. Clothing are made to be a covering; make sure they cover. Don't overdo it and don't under do it. Taking care of yourself and practicing good grooming shows that you respect the body that God has given to you. When you respect your own body, you will respect the body of your sweetheart too. "In like manner also, that women adorn themselves in modest apparel, with shamefacedness and sobriety; not with broided hair, or gold, or pearls, or costly array." 1 Timothy 2:9. "Doth not even nature itself teach you, that, if a man have long hair, it is a shame unto him?" 1 Corinthians 11:14
And One More Thing
I found this little tidbit when I was researching for this article: "Teenagers who have a low occurrence involvement in religious and educational activities are more likely to experience teen pregnancy. Involvement in religious activities is one of the strongest factors related to a later sexual debut (including waiting until marriage)…" [1] Being involved with church sponsored activities is a good thing! Just one note of caution, even though it is sponsored by a church it is always wise for the parents to check it out every now and again. This is not interfering; this is good parenting.
Sources:
The Holy Bible, King James Version
[1] http://www.teenhelp.com/teen-pregnancy/teen-pregnancy-risks.html