Whether you are like young Timothy studying under Paul or you are Paul teaching and encouraging others, you need guidance in your life. All knowledge trickles down from the very top, in God's Word! Here are 6 prayers that deal with different situations of us needing guidance and us giving guidance to others.
Teach Me Your Ways
"Teach me Your way, O Lord, that I may walk in Your truth." (Psalm 86:11a)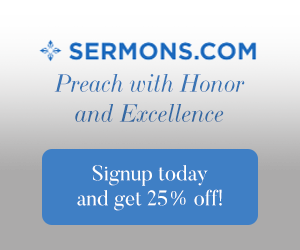 Father in heaven,
Lord, I need your guidance. I am so lost right now. I have no idea where my life is headed. I don't have a spouse, a good career or a reliable car. Lord, teach me Your ways. Show me the things that you have planned for me. With life as fragile as it is I need You, my Lord, my Rock! I need You as my stability! Lord, guide me in my walk with You. Lord, guide me even in this prayer through Your precious gift of the Holy Spirit. Thank you for Your Holy Spirit! I pray, Lord, that when He speaks I will follow. You know what is best for me and I give you everything today! I love You! Amen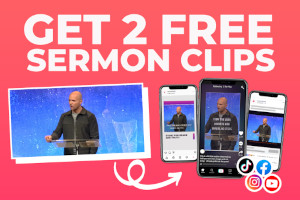 The Only Tour Guide Worth Following
"Jesus said to him, 'I am the way, and the truth, and the life. No one comes to the Father except through me." (John 14:6)
Merciful Father,
Thank You for the most important gift of ALL-TIME! Thank You for Jesus! I have knitted John 14:6 to my heart, Lord. If Jesus is the way, the truth, and the life than I am following Him! Lord, I will do what Jesus says in the Gospels. I will follow His teachings! Thank you, Jesus, for Your guidance! Lead me to the cross daily, Lord, that I may see Jesus around me and in me. I am excited for the first day I step into heaven, and I will continue to follow my guide, Jesus Christ, until He walks me through those pearly gates for the very first time! He is my Savior! Thank You for Him, Lord! I love You! Amen
Give Me The Words
"And when they bring you before the synagogues and the rulers and the authorities, do not be anxious about how you should defend yourself or what you should say, for the Holy Spirit will teach you in that very hour what you ought to say." (Luke 12:11-12)
Dear Lord,
My brother, Your child, is defending our country overseas. Lord, I just received word about his capture. Father, I am sick to my stomach! Lord, protect my brother in his incarceration. Lord, I beg You to allow him to return home safely! While he is there I pray that he will stay strong in his belief in Jesus. Lord, he believes every word in the Bible and I pray that You will give him the right words to speak every single second that he is in that torturous place. Lord, his willpower will decrease and I pray that You will be his increase! Revive his spirit daily! Give him your peace that passes all understanding as well as all of us back home. We all need Your peace in the chaotic situation. Father, if it comes down to my brother's faith, I pray that he would hold fast to Jesus! If he must be a martyr for Christ, then give me the strength to say, "It is well with my soul." Father, the fear of the unknown is haunting all of us daily and I pray that Your peace would make the fear dissipate before us. I love You, Lord and I trust in You always! Amen
May I Be The Opposite
"It would be better for him if a millstone were hung around his neck and he were cast into the sea than that he should cause one of these little ones to sin." (Luke 17:2)
Father,
I pray for forgiveness if there is any sin that needs repentance. It is so shameful to even think that I don't remember all of the sins I commit daily. I am sorry for giving into temptation, Lord. As I walk through this life, I pray that I will not be the reason for anyone to sin, especially the little children that look up to me! I want to be the best role model I can for them. I want them to see Jesus in me, Father. I ask for Your patience with me as I am still learning daily to become stronger through Your word. Lord, I will sin again, and I pray that when I do, I will be a good example to these kids about what forgiveness is all about. I pray that even in sin, I can tell them how thankful I am to You for Your forgiveness! And I pray that these little ones will forgive me as well any time I am the reason they might stumble. I pray for Your guidance as I help guide these children to Jesus. I love You! Amen
Our Government
"First of all, then, I urge that supplications, prayers, intercessions, and thanksgivings be made for all people, for kings and all who are in high positions, that we may lead a peaceful and quiet life, godly and dignified in every way." (1 Timothy 2:1-2)
Almighty God,
Our country is a train wreck! Our government is flawed! Moral decay is rampant here! Father, I pray that You would draw our leaders to You. I pray that You will soften the hearts of any official that is against You. Father, PLEASE show Yourself in a mighty way to the leaders in our government so that they have no option but to say, "My Lord, my God, I have been so wrong! Forgive me of sin! Show me Your will for this country and I will follow!" And give us the strength to always forgive them when they pass horrible laws that affect the unborn and homosexual marriages. I love You! Amen
No Words Are Necessary
"Show me your faith apart from your works, and I will show you my faith by my works." (James 2:18b)
Beautiful Lord,
I am at Your humble mercies daily and I thank You for loving me! Lord, I pray today that people will see Jesus in me by how I conduct myself. I pray that my actions show them Jesus. I pray that as I go through my day that if it is possible I can help as many people as possible. Lord, Jesus said, "Let your light shine before others, so that they may see your good works and give glory to your Father who is in heaven." (Matthew 5:16) I do not want to put out this light in me! I want to let it shine bright today! So, Father, if it be Your will let me be a guide for You today, that others can be led to Jesus because Jesus lives in me. I love You! Amen
Conclusion
Whatever your situation is in life you can always use guidance daily from God. If you are in a leadership role of any sort, give your role to God and let Him show you how to guide others His way. God bless you as you live a life worthy of the calling!
Take a look at what the Bible says about guidance:
Resources –  The Holy Bible, English Standard Version "Scripture quotations are from The Holy Bible, English Standard Version® (ESV®), copyright © 2001 by Crossway, a publishing ministry of Good News Publishers. Used by permission. All rights reserved. YouTube video "Lead Me to the Cross" performed by Francesca Battistelli.