Forgiveness can be difficult when a spouse forgets a special day, constantly makes the family run late for events, or neglects their basic responsibilities in the relationship. Many couples also struggle with forgiveness in adultery, addictions, or financial irresponsibility. It's not easy to maintain a forgiving attitude especially in the light of broken promises. No matter the object of forgiveness—God always makes a way for couples who are tempted to hold on to an unforgiving attitude:
1 Corinthians 10:13 "No temptation has overtaken you except what is common to mankind. And God is faithful; he will not let you be tempted beyond what you can bear. But when you are tempted, he will also provide a way out so that you can endure it"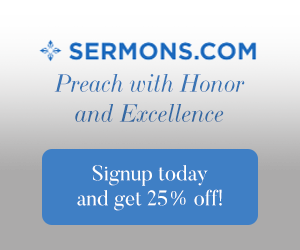 Take the following steps as a way towards forgiving your spouse:
Step #1) Choose forgiveness
"Forgive as the Lord forgave you" (Colossians 3:13).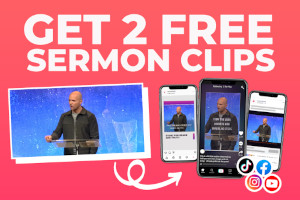 We have a choice to forgive or to not forgive. God isn't going to force us to forgive our spouses. Making the choice to forgive doesn't mean that there aren't consequences for the transgression. It doesn't mean that they "get away with it". Giving our partner the gift of forgiveness has more to do with our relationship and reverence for God than with our spouse.
Step #2) Pray for God's healing for your brokenness
"He heals the brokenhearted and binds up their wounds" (Psalm 147:3).
The Lord promises to never leave nor forsake us in our desperate situations. He heals the wounds caused by our partners with accuracy in His perfect timing. Just as the healing of physical wounds take time depending of its severity, so it is with spiritual and emotional trauma. The Lord's healing is completely thorough when we put our complete trust and dependence on Him.
Step #3) Recognize that you have faults as well
"For all have sinned and fall short of the glory of God" (Romans 3:23).
We may have not sinned in the same manner as our spouse, but we have sinned at some point in our lives. In forgiving our spouses, we must resist the temptation of comparing our sins to theirs. Jesus died for all sins—both small and great in our eyes, but in the eyes of God—there are no small sins. Sin of every size and shape separates us from having an intimate relationship with God. Ask the Lord to reveal any sinful actions on your part in the marriage.
Step #4) Resist the urge to continually bring up their transgression
"Forget the former things; do not dwell on the past" (Isaiah 43:18).
"Forgive and forget" is a common saying many people recite when dealing with the issue of forgiveness. We may never completely forget an offense, but we don't have to mull it over and over in our minds either. Through the grace and healing of God, He's able to take the sting of the transgression away even if the memory persists. As we grow in our relationship with God, we move away from the desire of revenge and wanting to punish our spouses to a place of contentment.
Step #5) Understand your role in marriage
"However, each one of you also must love his wife as he loves himself, and the wife must respect her husband" (Ephesians 5:33).
Giving or receiving forgiveness in a Christian marriage doesn't exempt the marriage partners from their role in the marriage. We are still expected to follow God's commandments in our faithfulness, love, and respect for each other. The unconditional love of God should be exhibited by the husband and wife as a representation of Jesus Christ and the church.
Step #6) Express your love in action and not just words
"Dear children, let us not love with words or speech but with actions and in truth" (1 John 3:18).
Love isn't a passive feeling. It is expressed in the action of husbands and wives who love God. How can we love God and not forgive our spouse? It can't happen. Your relationship with God is most evident in how you show love after choosing forgiveness. No one knows the love language of your spouse more than you.
Step #7) Forgive, forgive, and forgive again. Repeat #1-6
"Then Peter came to Jesus and asked, 'Lord, how many times shall I forgive my brother or sister who sins against me? Up to seven times?' Jesus answered, 'I tell you, not seven times, but seventy-seven times'" (Matthew 18:21-22).
We will have to forgive again and again. Not necessarily for the same offenses, but maybe, depending on our situations. The Lord provides the strength and the insight for us to keep forgiving our spouses. If we do it in our own strength, we will fail. However, if we depend on God's grace to forgive our spouses, we will always have room in our hearts to forgive.
Forgive? It's not fair!
You're right. It's not fair. It wasn't fair for Jesus who never sinned to bear the sins of every person who was, is, and will be born on this earth. It wasn't fair for Him to be separated from the Heavenly Father because of our sins. It wasn't fair for Him to suffer with many stripes, beatings, and being nailed to the cross. For your sin. For my sin. For the sins of our spouses and children.
In the light of Jesus Christ's sacrifice, none of us deserve to be forgiven of our sins. But we are because of His great love and mercy poured out to us. In the same manner, out of the forgiveness shown to us, we choose to forgive our spouses and trust in God to heal our brokenness.
Take a look at what else the Bible says about forgiveness:
Resource – New International Version Bible, The Holy Bible, New International Version®, NIV® Copyright© 1973, 1978, 1984, 2011 by Biblca, Inc.™