In the United States of America the first Tuesday following the first Monday in November 2012 marked an historic time in our history. We were honored to exercise our right to elect the President that will begin his term on January 20, 2013. The man that will serve for his second term is Barack Obama and he is our 44th President.
As Christians we are exhorted to pray for our leaders. This is a command that comes without any political strings – Democrat, Republican, or other party affiliation has no bearing on our need to raise up our President in prayer. As you pray for the President here are some biblical concepts that you should consider.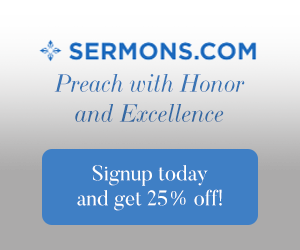 The Biblical Exhortation
Paul, in his first letter to his disciple Timothy says this:
"I exhort therefore, that, first of all, supplications, prayers, intercessions, and giving of thanks, be made for all men; For kings, and for all that are in authority; that we may lead a quiet and peaceable life in all godliness and honesty. For this is good and acceptable in the sight of God our Saviour; Who will have all men to be saved, and to come unto the knowledge of the truth." (1 Timothy 2:1-4)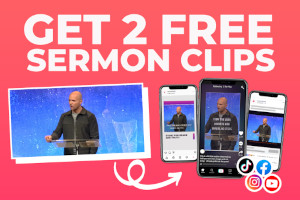 Notice that as Paul was training Timothy for the ministry, this is the first exhortation that he gave to his young student "first of all". Let's break it down and apply it even today.
Supplications:
Offering a supplication is basically the act of humbly begging for something from God. There are many things in this country and in this world for which we can offer supplications to the Lord. In the case of our President consider offering a supplication for him, that he might implore the talents and wisdom of the leaders that are placed under him. There are many, many hard decisions that need to be made as President of a great nation, counting on his staff for support is something that we can pray he never forgets to do.
Intercessions:
As Christians we have the awesome opportunity to offer petitions to God on the behalf of someone who cannot pray for themselves. We can pray for believers and nonbelievers alike. Whether or not our President knows Jesus as Savior is between he and God. In the meantime, we can ask God to protect our leader and to give him the wisdom that comes only from God. Our intercessory prayers are perhaps the most powerful thing we can do for our President.
Give Thanks:
We can thank God for the things that our President has done to protect us and our country. We can thank God that during his administration one of the most evil men that some of us have ever seen no longer walks on this planet. We can thank God that Mr. President has a wife who is concerned for homeless people and has been highly supported and loved by military families. We can thank God that we are still a free nation and that we still live in a Republic and pray that God blesses this great nation as we welcome our President into the second term of office that he earned according to our electoral process.
Peace, Godliness & Honesty
Peace is something that we will not fully appreciate until the Prince of Peace returns to set up His kingdom. In the meantime we can pray that our President is careful to maintain the peace that we most often enjoy in our nation. We can pray that he is a good Commander and Chief of our military. We can pray that he is careful to avoid situations that will promote warfare and destroy peace not only domestically but internationally as well. It is us Christians and our prayers that will promote the godliness and honesty that Paul mentioned to Timothy in the scripture listed above. Praying for our President is "good and acceptable in the sight of God our Saviour".
The Knowledge of the Truth
Pray that our President knows the Truth – that is the truth of salvation. Pray that he and his family fall in love with the Lord and that this affects everything in their lives – including the Presidency. This great nation was founded on Christian principles and because of that everyone who lives here enjoys religious freedom. Christian principles have made a great country and praying for our President to know the truth of the Gospel of Jesus Christ and believe it in his heart is the ultimate prayer we can offer. We can intercede and pray that Mr. President is part of the family of God.
Our President and other leaders have been ordained by God into their position (Romans 13:1). We should never resist what has been ordained by God because He ordains rulers over us for our own protection (Romans 13:2-3). Our prayers may be the only prayers offered for our leader. Have you prayed for our President today?
If you would like some specific prayers that you can offer for our President and other leadership, visit the Presidential Prayer Team website that has been up and running since 2001. Every day there is a new prayer and weekly featured leaders for prayers. The website address is http://www. presidentialprayerteam.com. Pray for our President, it is the honorable thing to do.
1 Peter 2:13-17 ( KJV ) Submit yourselves to every ordinance of man for the Lord's sake: whether it be to the king, as supreme; Or unto governors, as unto them that are sent by him for the punishment of evildoers, and for the praise of them that do well. For so is the will of God, that with well doing ye may put to silence the ignorance of foolish men: As free, and not using your liberty for a cloak of maliciousness, but as the servants of God. Honour all men. Love the brotherhood. Fear God. Honour the king.
Take a look at these other articles on prayer:
Resources:
The Holy Bible, King James Version