Matthew 4:19b-20 says, "'Follow Me (Jesus) and I will make you fishers of men.' Immediately they (Simon and Andrew) left their nets and followed Him."  God has a plan for your life and mine.  Simon and Andrew's life plan with Christ started right in that very verse.  How can you know what is God's plan for your life?  The Bible is chalk full of truth and wisdom on how we all can follow God's plan for us.  As always, let us look into the inspired Word of God, the Holy Bible, for concrete answers.
Trust in God's Judgment
"For I know the plans I have for you, declares the Lord, plans for welfare and not for evil, to give you a future and a hope." (Jeremiah 29:11)  This needs to be the first stepping stone in a believer's journey.  God had a plan for you before you were even born. (Galatians 1:15)  As believers, we can follow God's plan for us by believing that He has everything in control and His sovereignty will guide us exactly where He wants us to go.  Even right now, you did not arrive to read this article by accident.  God led you here, just as He will lead you on to other places whether it be a local/non-local mission, church function, soup kitchen, or homeless shelter.  There are so many places to shine God's love which is why He has a plan set out for each one of us.  If God impresses compassion on you for someone else, then let the Holy Spirit guide you to help that person, whether it is praying for them, feeding them, clothing them or spreading the good news of salvation to them.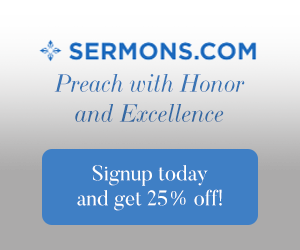 You Have a Skill Set
One great way to see what God has planned for your life is to look at the skills that you have been blessed with.  Exodus 35:30-35 has Moses speaking to Israel about specific men with specific skills that they were given by God to use for His glory.  God has blessed me musically, so I serve Him in the church worship team.  Do you like public speaking?  Maybe consider being a preacher.  Do you like hands-on activities?  Maybe consider missions or becoming a caretaker of the church.  If you aren't already involved in your church, please consider the skills you have been given by God and see how you can benefit His kingdom.
Be in Prayer
Prayer is the way to stay connected with God through open communication.  If you don't know what God's plan is for you, ask Him in prayer.  "And this is the confidence that we have toward Him, that if we ask anything according to His will he hears us.  And if we know that He hears us in whatever we ask, we know that we have the requests that we have asked of Him." (1 John 5:14-15)  When you pray that "God's will be done" in your life, God "will" always show you your next step in His plan.  1 Thessalonians 5:17 says to, "pray without ceasing."  While trusting in God to lead us, it is important that we stay in contact with Him.  God still yearns for a relationship with us.  As we honor Him in prayer, He will guide us according to His will.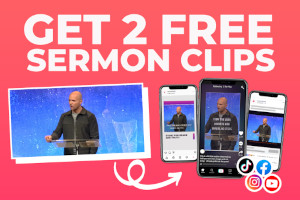 Be Intentional – Stay Committed – IN LOVE
"If I speak in the tongues of men and of angels, but have not love, I am a noisy gong or a clanging cymbal.  And if I have prophetic powers, and understand all mysteries and all knowledge, and if I have all faith, so as to move mountains, but have not love, I am nothing.  If I give away all I have, and if I deliver up my body to be burned but have not love I gain nothing." (1 Corinthians 13:1-3)  You can be sure of one thing: God's plan for you involves love.  You may be doing what the Holy Spirit has placed on your heart and mind, but if you are only active in your mind and leave your heart behind, then you are missing the point my friends.  Be active in God's plan while loving those that you are in contact with.  Keep your heart engaged in every opportunity you have to do the Lord's work.  "Love bears all things, believes all things, hopes all things, endures all things.  Love never ends" (1 Corinthians 13:7-8a)
Answer When God Calls
Any time that you see a need and you have the resources to provide, then answer the call.  If God has placed a burden on your heart to love children, please consider adoption or a children's ministry.  If God has placed a burden on you to love the elderly, please consider helping out in retirement homes (they love carolers!) or helping the elderly at the grocery store with their bags.  If God has placed a burden on you to help feed the hungry, please consider serving in a soup kitchen or giving food items to a food drive.  There are so many places that all of us can serve.  When God calls, He is serious.  Matthew 25:35-40 says, "'For I (Jesus) was hungry and you gave me food, I was thirsty and you gave me drink, I was a stranger and you welcomed me, I was naked and you clothed me, I was sick and you visited me, I was in prison and you came to me.'  Then the righteous will answer Him saying, 'Lord, when did we see you hungry and feed you, or thirsty and give you drink?  And when did we see you a stranger and welcome you, or naked and clothe you?  And when did we see you sick or in prison and visit you?  And the King will answer them, 'Truly, I say to you, as you did it to one of the least of these my brothers, you did it to me.'"  You see, my friends, that whenever you serve another person, you are also serving Christ and answering the call.  Matthew 25:41-46 says the exact opposite of the previous passage.  It tells of how those who reject the hungry, thirsty, naked, sick and in prison will also be rejected from entering heaven because rejecting another human being is also rejecting Christ, himself.  Please answer when God calls!!  Whenever you ignore His call, you are ignoring Him!  Whenever you listen and respond to His call, you are serving Him too!
Conclusion
These are only 5 of many ways that we can follow the plan that God has for us.  I hope and pray that if you don't know what God is doing in your life right now that you will spend time faithfully in prayer, asking our Father what His will is for your life.  As always, I encourage you all to live a life worthy of the calling.  God bless you!
Here are some related posts you might also want to read:
Resources:
The Holy Bible, English Standard Version
"Scripture quotations are from The Holy Bible, English Standard Version® (ESV®), copyright © 2001 by Crossway, a publishing ministry of Good News Publishers. Used by permission. All rights reserved."
YouTube video "I Will Follow God's Plan"